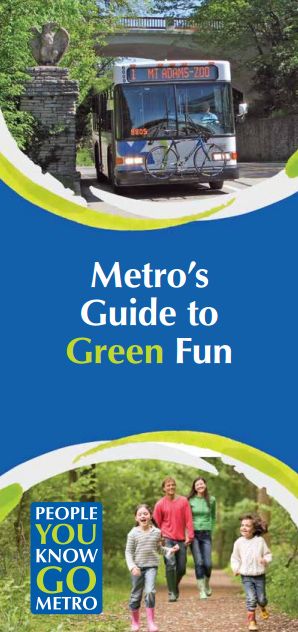 Accessing park and recreation facilities in Cincinnati and Hamilton County via environmentally-friendly transit just became easier with
Metro's
new
Guide to Green Fun
.
The new brochure helps guide bus riders to 37 locations offering healthy and green activities. New, large bus stop signs will mark each attraction, much like the one installed yesterday morning at
Washington Park
.
The project is one of the first collaborations between Metro and
Green Umbrella
and
Cincinnati Parks
, the
Cincinnati Recreation Commission
, and
Great Parks of Hamilton County
.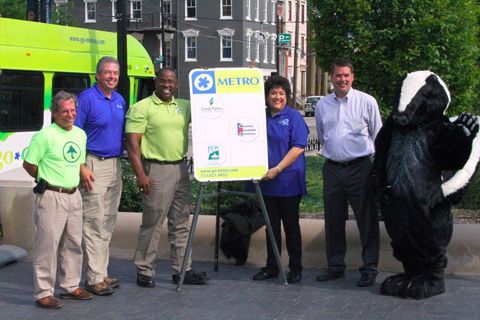 To encourage bus ridership, Metro provided each of the three partners with 25 free ride tickets to give out to visitors or program participants.
The brochure can be found on each of the partners' websites and at participating parks and facilities.
Photo provided
Previous reading on BC:
$5M MLB Urban Youth Academy, first in Midwest, breaks ground in Roselawn (7/5/13)
Metro stored-value cards will work like cash; Zone 1 tickets to be discontinued (6/28/13)
$6.9M Uptown Transit District to 'move Metro to the next level' (6/3/13)
Cincinnati supports West Side river trail, but money an issue (5/28/13)
South Cumminsville park could be lost to business expansion (5/20/13)