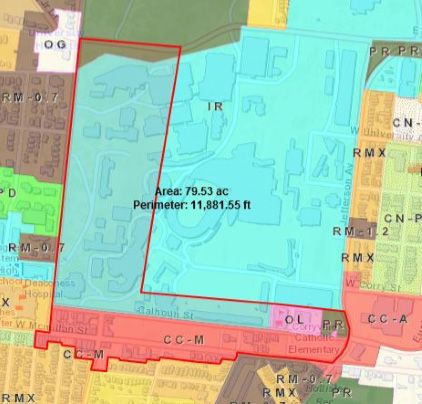 A 79.53-acre portion of the CUF neighborhoods will become the City's eighth community entertainment district, making additional liquor permits cheaper and more abundant.
The district will allow for an additional 15 full liquor licenses for businesses with a food service license wishing to locate along Calhoun and McMillan streets or Clifton Avenue.
Under Ohio law, liquor licenses are assigned to municipalities based upon population, meaning that a drop in a City's population could significantly affect the number of available permits.
In Cincinnati, that represents a loss of 18.4 percent of available liquor licenses over the past 14 years. That trend has driven up the price of licenses on the resale market to between $25,000 and $30,000 apiece – sometimes with wait times of four years or more.
The state's community entertainment district statute, originally designed to aid large suburban developments with acres of parking, makes additional licenses available outside of the population quotas for designated areas of 20 or more acres.
The discounted licenses are available from the state for about $1,500, allowing small businesses to invest instead in their buildings, equipment, and staff.
The
Uptown Consortium
and the
Clifton Heights Community Urban Redevelopment Corporation
sponsored the application for the district, which was submitted to the state in January.
Since the enabling statute was passed, Cincinnati has created community entertainment districts in Corryville/
Short Vine
, Downtown at
The Banks
, East Price Hill, Madisonville, Northside, Over-the-Rhine, and Pleasant Ridge.
Previous reading on BC:
Short Vine is City's seventh community entertainment district (1/22/13)
OTR to become City's fifth Community Entertainment District (4/25/12)
Entertainment district allows Emanu to stay in Pleasant Ridge (3/28/11)
$6.9M Uptown Transit District to 'move Metro to the next level' (6/3/13)
$6.9M Uptown Transit District to 'move Metro to the next level' (6/3/13)