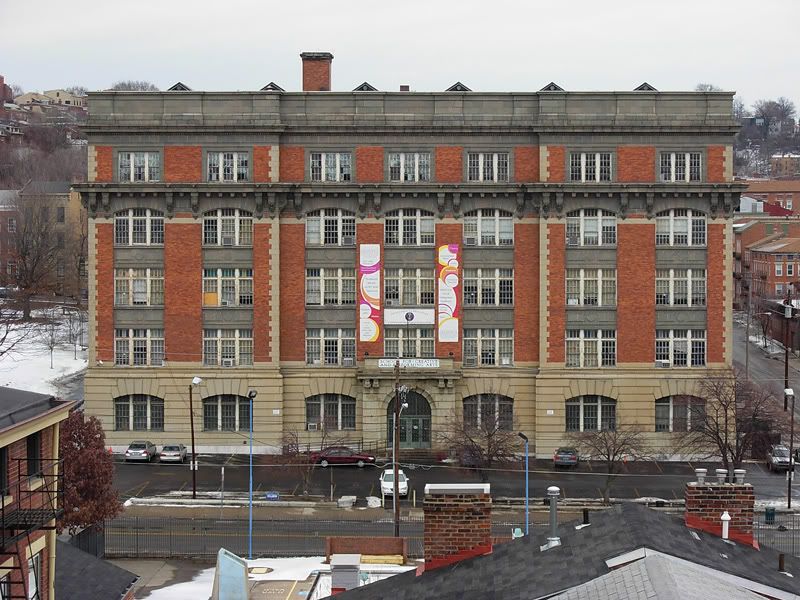 Cincinnati City Council on Mar. 27 passed three resolutions supporting applications for Ohio Historic Preservation Tax Credits (OHPTC) for several properties in Over-the-Rhine and Pendleton, including two options for the high-profile former home of the
School for Creative and Performing Arts
.
In January, Indianapolis-based
Core Redevelopment
proposed a 155- to 170-unit apartment conversion of the building at
1310 Sycamore Street
that would preserve most of the building's architectural features.
But in late February, it was announced that Cincinnati-based Remark Hospitality Development Co. had approached the developer with a proposal for a mixed-use project that would feature a 100-unit
Hilton
branded hotel, 36 apartments, restaurants and entertainment – plus a 250-space parking garage.
The tax credit application will be submitted as a residential project, but could be amended if the hotel plan moves forward.
The other resolutions were approved for:
The deadline for the tenth round of the OHPTC application period is Apr. 2, and a total of $30 million has been made available. Awardees will be announced on or before June 30.
Previous reading on BC:
City supports tax credits for Emanuel; Startups, squash planned (3/27/13)
Ohio preservation tax credit application period open (3/13/13)
Tax credits sought for Bartlett Building hotel (3/6/13)
County, 3CDC to explore feasibility of Memorial Hall renovation (3/5/13)
Around and atop the (old) SCPA (6/2/08)