The City of Cincinnati has received the Audrey Nelson Community Development Achievement Award for its contribution to the $36 million renovation of the
Villages at Roll Hill
, built in 1962 and formerly known as the Fay Apartments.
The award, presented by the
National Community Development Association (NCDA)
, recognizes exemplary uses of the
Community Development Block Grant Program
and the partnerships between local governments and nonprofit organizations to assist low- and moderate-income persons. In recent years, projects funded through the
HOME Investment Partnerships Program
,
Neighborhood Stabilization Program
, and other sources also have been included.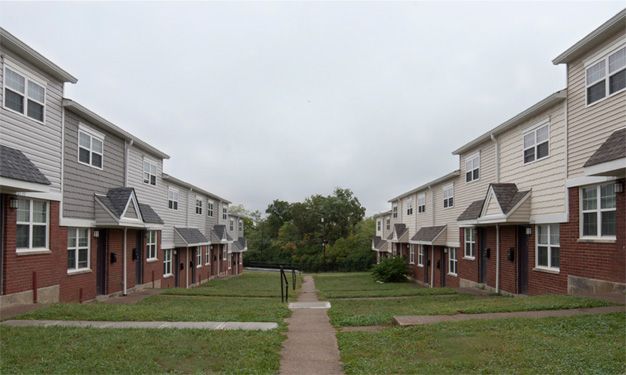 The award is named in honor of Audrey Nelson, who served as first deputy executive secretary of NCDA. Her tireless efforts to serve low-income people were cut short by her death from cancer at age 29.
The City contributed a $3.19 million HOME loan to the project.
"The City's Department of Community Development is proud that our successful public private partnership has resulted in making positive transformational change in the Roll Hill community," Department of Community Development Director Michael Cervay said in a prepared release.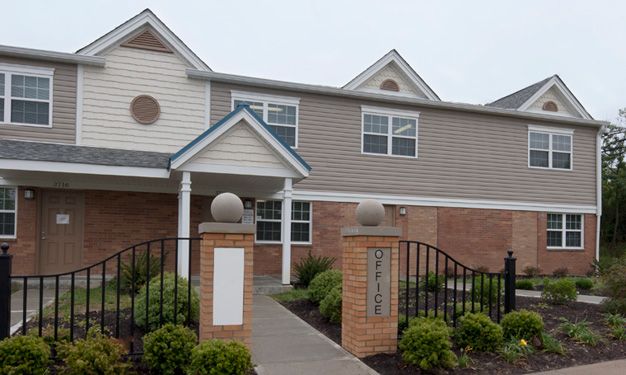 Wallick-Hendy Development
spent more than two years on the project, upgrading security, adding new landscaping and trees, and building a larger community center and playgrounds. Seventeen buildings were demolished, reducing the number of units from 893 to 703.
"Ever since the renovations were completed, residents have told us about how much better the community is – there's a lot of pride there," said City Manager Milton Dohoney, Jr. "The
Cincinnati Police Department
has also noticed a decrease in criminal activity nearby. It just goes to show that strategic partnerships to invest in quality affordable housing can improve the city as a whole."
The project, considered the largest green renovation of an affordable housing development in the country, is seeking LEED Silver certification through the
U.S. Green Building Council
.
Photos courtesy of the Wallick Companies
Previous reading on BC:
HUD Secretary: Villages at Roll Hill a 'model' for the country (12/11/12)
LEED status in doubt, Fay developers get new CRA agreement (5/24/10)
Fay developer gets funding for $32M rehabilitation (7/2/09)
Future of Fay Apartments in doubt (4/30/08)