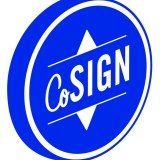 The highly successful
CoSign
public art and signmaking training project could expand beyond Northside – if the
American Sign Museum
wins a grant this May.
The museum is among 104 finalists for a grant from
ArtPlace
, an initiative to accelerate creative placemaking across the United States through grants and loans, research, communication and advocacy.
The CoSign project was originally to include Over-the-Rhine and Covington, but was scaled back after it failed to win an ArtsPlace grant in 2012. With a $150,000 grant from the
Haile/U.S. Bank Foundation
, a pilot project resulted in the addition of 11 eclectic new signs in the Northside business district, which were unveiled during a daylong celebration on November 23.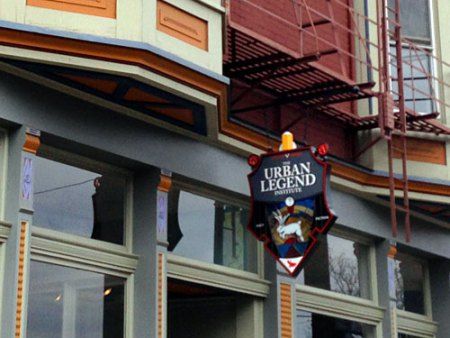 Each CoSign project begins with a two-day workshop, during which business owners and artists discuss the economic value of good signage, permitting requirements, and fabrication and installation techniques.
Following the workshop, a screening process matches the small businesses with visual artists and sign professionals. The cost of sign fabrication and installation is split evenly between the business owner and the grant funds.
ArtPlace, which includes 13 leading national and regional foundations and six of the nation's largest banks, has distributed $26.9 million so far. The current finalists were selected from 1,225 letters of inquiry.
"In this third ArtPlace funding cycle, the proposals just keep getting stronger," ArtPlace Director Carol Coletta said in a prepared release. "It is testimony to the growing interest in creative placemaking across the country, as well as the capability of artists and their community partners to do this work."
"Urban Legend Institute" CoSign photo courtesy of Maya Drozdz / VisuaLingual