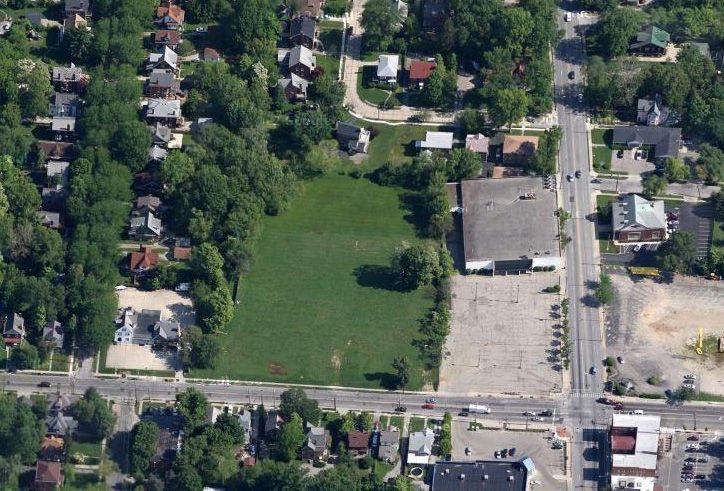 A proposal for a controversial College Hill development has been withdrawn from City consideration due to a lack of site control, according to a memo from Department of Community Development (DCD) Director Michael Cervay.
Akron-based
Alpha Phi Alpha Homes (APA)
had submitted a Notice of Funding Availability application to DCD in early December, proposing to build a 50-unit affordable housing project on 3.5 acres at
1630 North Bend Road
, commonly known as the Eastern Star property.
On December 17, that application was withdrawn.
"While we remain interested in creating catalytic housing development opportunities in Cincinnati, we have not received an agreement that provides Alpha Homes with site control and therefore are requesting that our application be withdrawn and not reviewed at this time," APA Executive Director Thomas Fuller wrote in a December 14 letter to Cervay.
College Hill community leaders had contacted the City in late November, asking them to deny the application because it wouldn't be the "highest and best use" of the eight developable acres at Hamilton Avenue and North Bend Road, its most high-profile intersection. And they said that APA had made it clear to them that they would continue to pursue the project – with or without community support.
In his letter to Cervay, Fuller insisted that APA works with, not against, the communities it serves.
"Our history of success is founded in our approach to working in concert with neighborhoods and civic leaders to create self-sufficient communities," he wrote.
The City and College Hill hope to have a preferred developer selected for the site by the end of this year.
Previous reading on BC:
College Hill: Affordable development not 'highest and best use' (12/11/12)
Discussion of Booth expansion tabled for more neighbor input (5/27/10)
College Hill residents reject senior housing (9/30/09)
Neyer backs out of Linden Park (8/29/08)
Linden Park reception to kick off sales center opening (3/6/08)