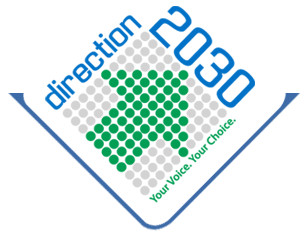 Interested parties will have a final opportunity to provide input into Kenton County's draft comprehensive plan during a public workshop on the plan's goals and objectives, to be held this evening from 6 P.M. to 8 P.M. at
Blessed Sacrament School
in Fort Mitchell.
Over the past year, residents, business owners, elected leaders, and other stakeholders have participated in more than 60 input sessions to craft
Direction 2030
, a document aimed at informing county policy for the next 20 years.
The first statement of goals and objectives, prepared as part of Kenton County's 1972 comprehensive plan, has undergone very little change despite rapid demographic and economic changes over the past 40 years.
Public input from tonight's meeting will be used to refine the goals and objectives, which will be presented at a capstone meeting on November 12 from 6 P.M. to 8 P.M. at
Community Christian Academy
in Independence.
The Kenton County Planning Commission and the county's 20 legislative bodies will then consider the recommendations for adoption into the draft comprehensive plan.
A five-month public review period is scheduled to begin in January.
Previous reading on BC:
Direction 2030 public meeting to focus on economic competitiveness (7/25/12)
Kenton County comprehensive plan enters second public round (6/14/12)