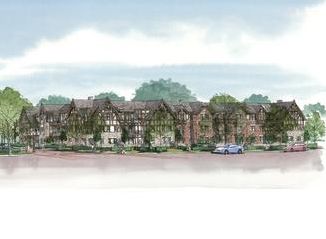 The third and final phase of a luxury condominium development broke ground Friday morning in Mariemont, just steps from the Village Square.
Nolen Park
, a 27-unit building to be built by Greiwe Development Group and
North American Properties
at
Madisonville Road and West Street
, will feature two- and three-bedroom units of between 1,500 and 3,500 square feet. And while the building's exterior will mimic the village's prevalent Tudor Revival architecture, the interiors will feature open spaces and modern finishes.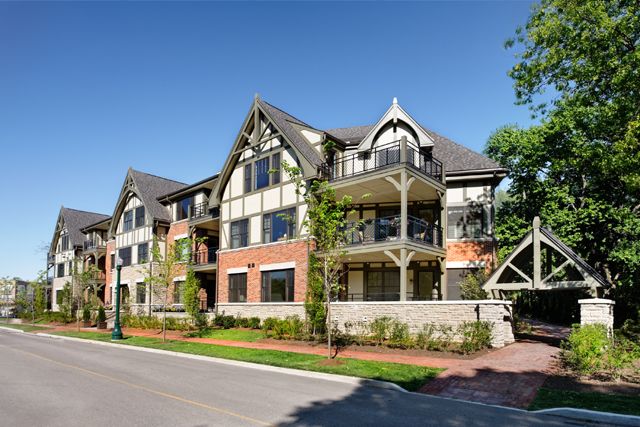 Greiwe Development Group President Rick Greiwe says the development completes the vision of village founder Mary Emery.
"Mary had a plan for this historic town, and her town planner John Nolen made it easy for us to carry out her dream for this wonderful, walkable community," Greiwe said in a prepared release.
Prices start at $460,000, and eight units have already sold. Construction is scheduled for completion in November 2013.
Nolen Park will join Jordan Park, completed in late 2008, and Emery Park, completed late last year.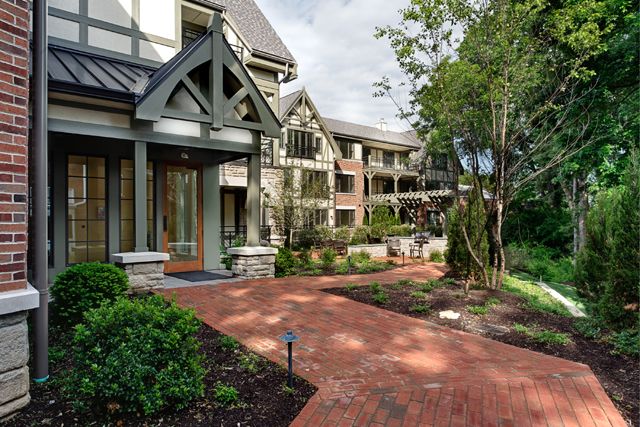 "All of our Mariemont developments offer a number of ideal living options for every market segment," said Greiwe. "The 'Mariemont Lifestyle', as we call it, provides residents with a custom-designed luxury home in a friendly community that has the feel of a small historic town and all of the amenities for engaging life within walking distance."
Nolen planned the Village of Mariemont in the early 1920s.
Nolen Park rendering and Emery Park photos courtesy of Greiwe Development Group and C. Lewis Communications, LLC
Previous reading on BC:
Mariemont plan presentation, discussion tonight (2/7/11)
HCRPC releases draft Mariemont study (1/28/09)
Jordan Park photo update, 4/16/08 (4/22/08)
Jordan Park photo update, 10/29/07 (11/2/07)