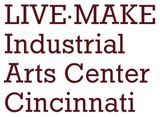 With an eye toward redevelopment and a sustainable economy, the
Over-the-Rhine Brewery District Community Urban Redevelopment (CURC)
has partnered with the
Cincinnati chapter of the American Institute of Architects
for
LIVE•MAKE
, an international design competition to create a true live/work space in the neighborhood.
Launched Saturday at the
Christian Moerlein Brewhouse
, the competition proposes the reuse of an existing 17,000-square-foot building and surrounding 1.72 acres
at 126 W McMicken Avenue
as
Industrial Arts Center Cincinnati (IACC)
. IACC would include 50,000 square feet of member-based light manufacturing studios, workshops, and housing.
"The building on McMicken is typical of the large industrial buildings we have throughout the Brewery District," says Steve Hampton, executive director of the Brewery District CURC. "Most of them will never be filled with one single manufacturing company again, but repopulation of these buildings is possible through creative reuse and design."
The project is meant to take advantage of the Brewery District's numerous – and available – large industrial buildings and the neighborhood's Urban Mix zoning. It's also an opportunity for designers to re-imagine uses for industrial architecture, of which the Midwest has plenty.
"I hope some of the lessons learned can be at minimum an inspiration, and at most spur some real development," Hampton says. "The program for the building is key in providing the opportunities for people to create relationships, objects, and businesses."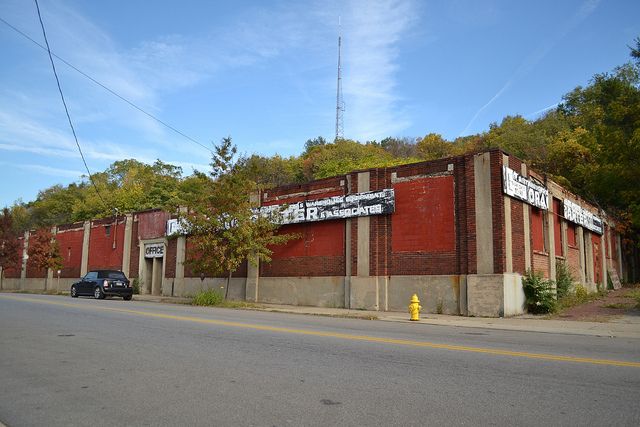 A jury consisting of
Cincinnati Art Museum
Director Aaron Betsky, Hampton, Parrish Holdings Inc. CEO Drura Parrish, Cincinnati Vice Mayor Roxanne Qualls, and Brewery District CURC Vice President Jeff Raser will award prizes ranging from $300 to $1,200.
A series of community choice voting events is scheduled for January 2013, and an exhibition of competition winners and notable entries will be exhibited at the Cincinnati Maker Fair next April.
Registration is $20 for individuals or teams and $5 for students submitting as part of an academic studio, and must be completed by December 6. Submissions are due by December 31.
Photo courtesy of Industrial Arts Center Cincinnati
Previous reading on BC:
Cultural trail to highlight City's brewing history (6/7/12)
'Road diet' for Liberty Street pursued (5/14/12)
Crime, blight reduction program launches in Over-the-Rhine (3/7/11)
Brewery District planning to target 'actionable' projects (3/1/11)
Concentrated City services coming to Brewery District, Bond Hill (1/31/11)