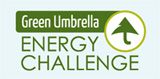 Green Umbrella
and the
Greater Cincinnati Energy Alliance (GCEA)
have launched the Green Umbrella Energy Challenge, a competition among its more than 150 member organizations designed to engage the region in reducing its energy use by more than 15 percent by 2020.
Through the use of
the Energy Challenge web portal
, the energy savings that each member nonprofit, public entity, or business creates can be tracked and progress reports provided, identifying the top performing member organization.
The top energy saving organizations will be recognized next May at Green Umbrella's 2013 Sustainability Summit.
"Our Energy Challenge will demonstrate how the collective action of Green Umbrella's members can make a difference," Green Umbrella Executive Director Brewster Rhoades said in a prepared release.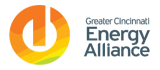 In addition to sharing easy home energy saving tips, member organizations are educating their members, employees, and partners about GCEA's Home Performance with Energy Star program, which provides energy assessments, contractor matching services, and incentives to help make homes more energy efficient.
"Our Home Performance with Energy Star program not only improves homeowners' lives, but it helps the entire Cincinnati and Northern Kentucky area by reducing pollution and investing in our local economy, said GCEA Executive Director Andy Holzhauser.
Previous reading on BC:
Council gives Green Cincinnati Plan teeth (5/11/12)