A microbrewery is closer to coming to Eden Park's historic pump station following a lease agreement approved last Wednesday by Cincinnati City Council.
Called Brewery X, the $5 million project by father and son Jack and Bryon Martin will transfer the 1894 building
at 1430 Martin Drive
into a production facility, tasting room, and beer garden. The project is expected to create 13 full-time jobs, and some of the beer produced will be sold to local restaurants.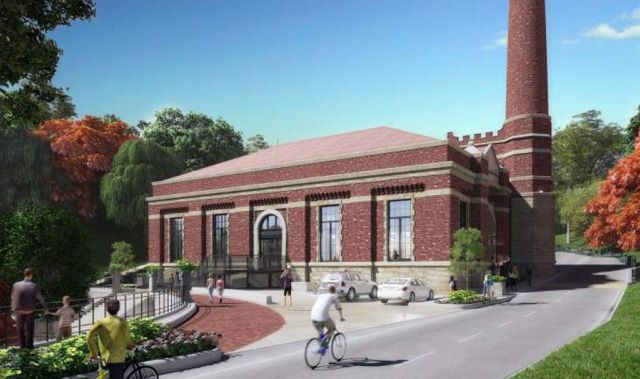 Under terms of the lease agreement, the property will be leased to Brewery X, LLC rent-free for 40 years, with a $1 purchase option.
The agreement will allow the developers to pursue grants, tax credits, and other financing for the extensive renovations the property requires, which include roof replacement, brick repair and tuck pointing, window restoration, interior restoration, lead and asbestos abatement, and structural work and waterproofing.
It will also release the City from ongoing maintenance and repair costs.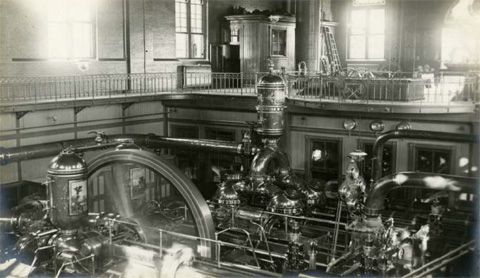 In addition to serving as a pump station for the Eden Park Reservoir, the building was used by the
Cincinnati Fire Department
from 1907 to 1939 and as "Station X", a
Cincinnati Police Department
dispatch center, from 1939 to the 1980s.
Vacated in 2004, it has drawn little interest from developers. The City signed a preferred developer agreement with then-Cincinnati Beer Company, LLC last year.
Renderings by MSA Architects
Previous reading on BC:
EXTRA: Cincinnati Beer Company's Elm Street buildings (2/27/08)