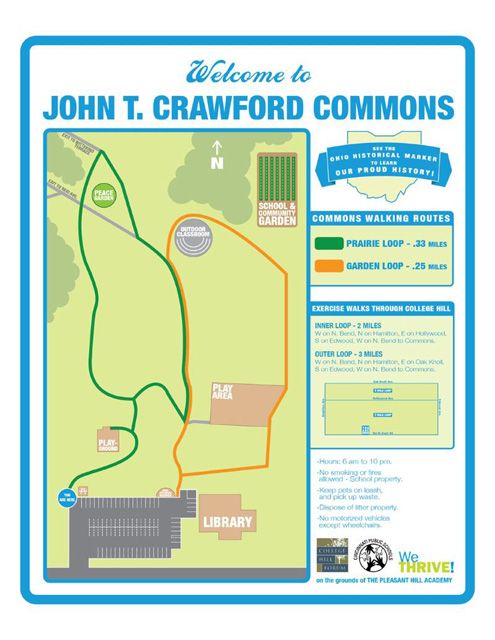 Two new walking paths at John T. Crawford Commons, College Hill's newest public green space, were dedicated with a short ceremony on Saturday afternoon.
The project,
located on 18.5 acres
on the grounds of
Pleasant Hill Academy
and the
College Hill library branch
, is a collaboration between the College Hill Forum and
Cincinnati Public Schools.
Support for the project came from a $24,000
We THRIVE
Mini-Grant awarded in February.
"There is nothing more important than our heritage here, and the heritage of Mr. Crawford," said Cincinnati Board of Education President Eve Bolton, who is a College Hill resident. "College Hill has always been a place where people get together and get along."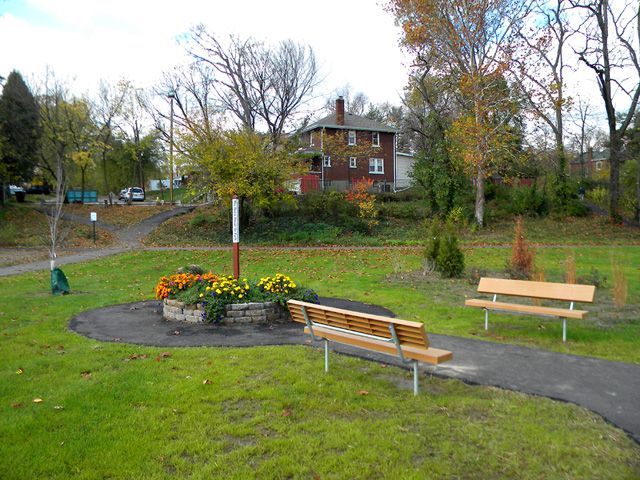 Among the features of John T. Crawford Commons are:
A Peace Garden, built by Pleasant Hill Academy students and made possible by a grant from the Muhammad Ali Peace Garden Center and Home Depot;
A 12-bed community garden, funded through an AARP grant;
Seating for an outdoor community classroom; and
A one-acre prairie, planted by students to maintain the soil in the site's lowest-lying area.
Additional phases are in the works, with renderings of a public plaza due to be released next spring, when an
Ohio Historical Society
marker is expected to be unveiled.
A significant history
In 1853, Crawford purchased the property at 1350 W North Bend Road and established a farm there.
During the Civil War, he was captured and held in Richmond's infamous
Libby Prison
. After escaping the facility, he was aided on his long walk home by southern slaves and African American laborers.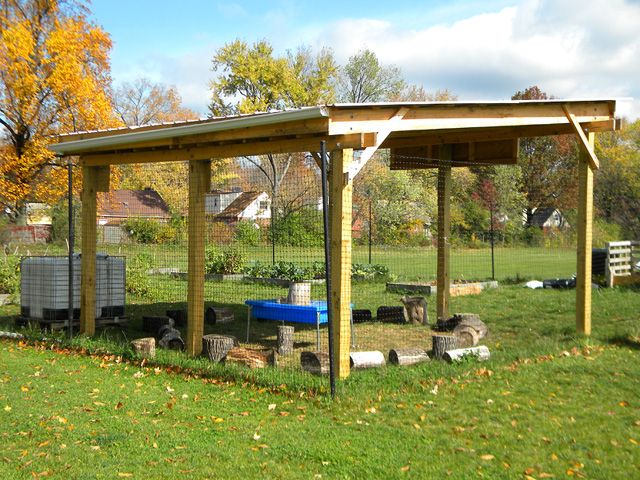 Following the war, he became increasingly bitter over the government's treatment of African Americans, many of whom died for the Union cause. When he died in 1881, he left his estate "for the sole uses of an asylum and home for aged and worthy colored men, preference to be given to those who have suffered from the injustice of American slavery."
The home eventually merged into what is now the
Lincoln Crawford Nursing and Rehabilitation Center
in Walnut Hills, and the farm was razed in 1963.
"What Crawford taught us is that any of us, even with our imperfections, can make a positive change in the world," said Ed Lloyd, president of the College Hill Historical Society.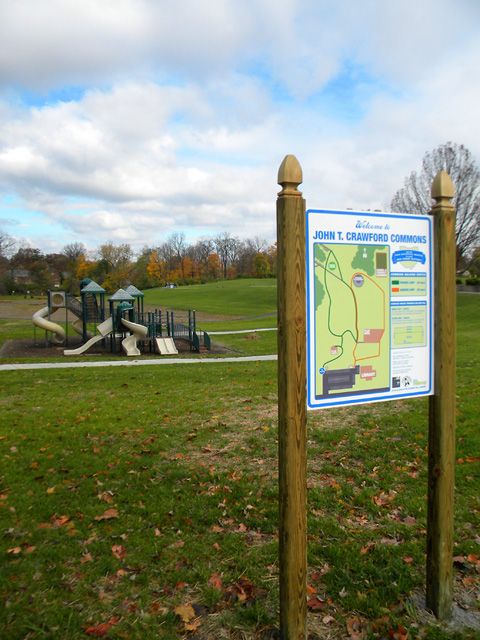 3.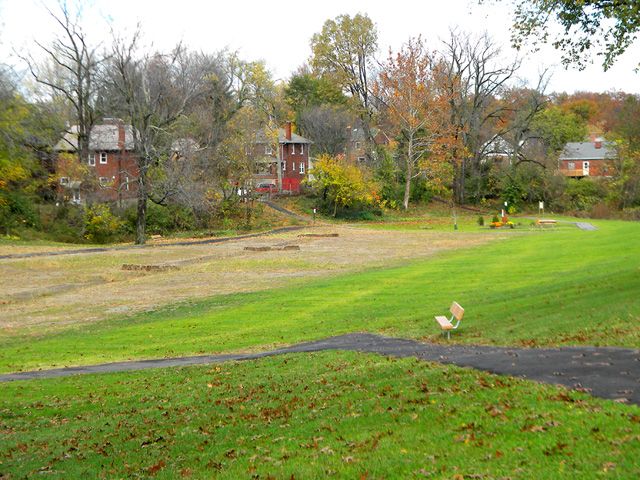 4. Future prairie.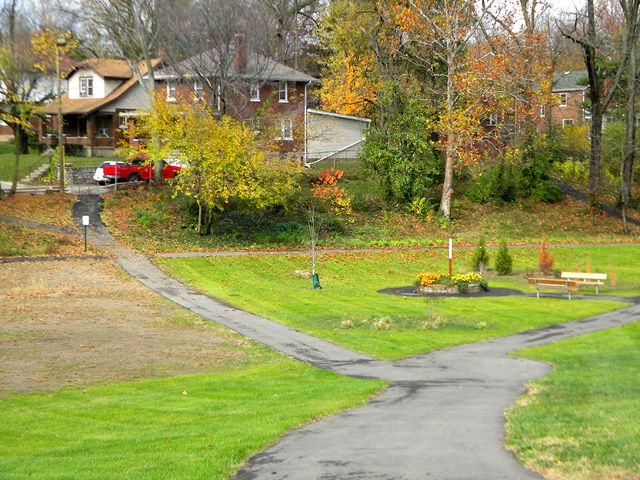 5. Paths to the Peace Garden connect to adjacent neighborhood, this one to Reid Avenue.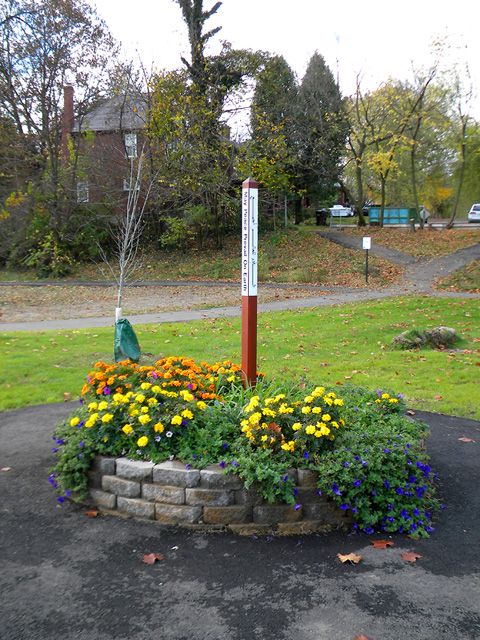 6. Peace Garden.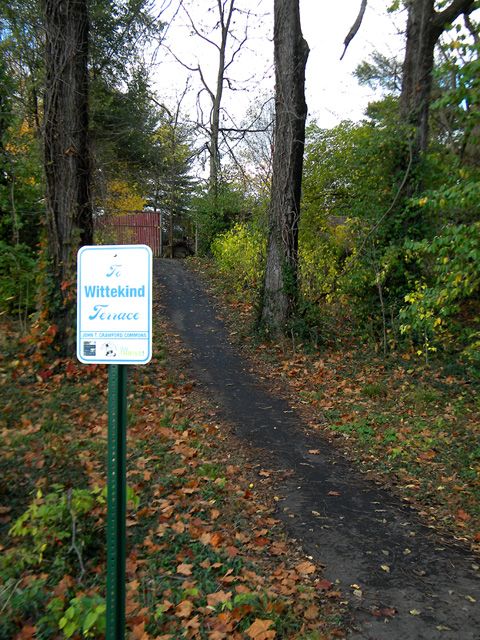 7. Another connection, to Wittekind Terrace.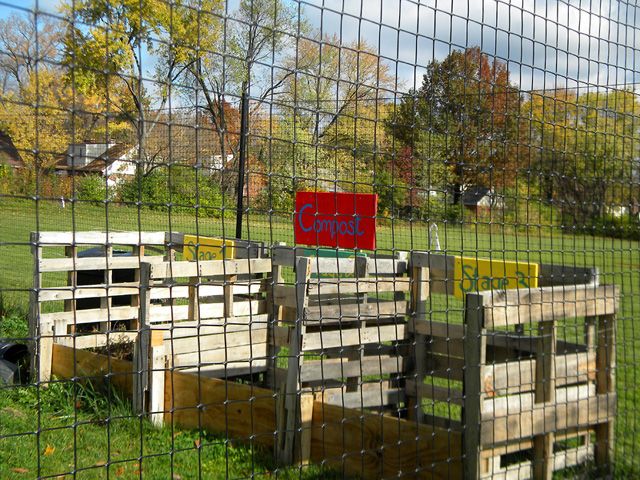 8. Compost! The community garden is fenced in to keep the deer out.