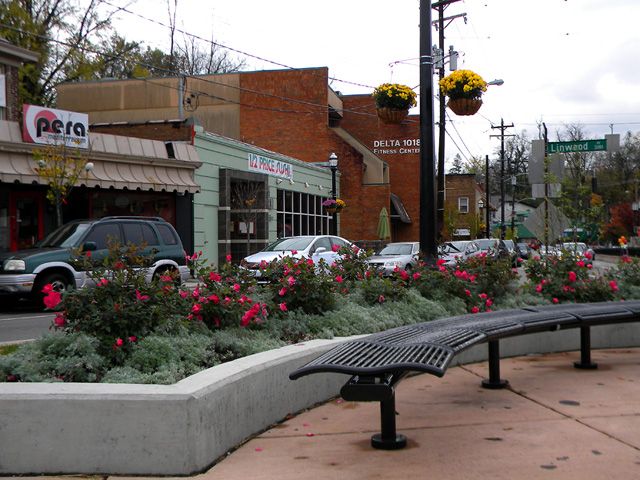 A streetscape project first envisioned seven years ago was dedicated on Saturday afternoon
at Mount Lookout Square
.
The $1.3 million project includes safety enhancements such as "bumpouts" at the crosswalks, new traffic signals, and additional traffic islands. Wider sidewalks, benches, decorative lighting, and street trees were also added, as well as improved gas, water, and utility infrastructure.
"Streets are the public living rooms of our communities," said Vice Mayor Roxanne Qualls. "Mount Lookout is one of Cincinnati's great walkable neighborhoods."
The streetscape's completion was accelerated by Councilmember and neighborhood resident Laure Quinlivan, who in late 2010 identified $350,000 in un-appropriated surplus capital money for the project.
"It's always great when something really cool happens in your own neighborhood," Quinlivan said. "And Mount Lookout is not done."
In November, Mount Lookout was awarded $30,000 in Neighborhood Business District Improvement Program funding for the first phase of a neighborhood branding and gateway signage project.
The community also is seeking inclusion in
Cincinnati Parks'
greenspace program, which will help maintain the square's landscaping for years to come.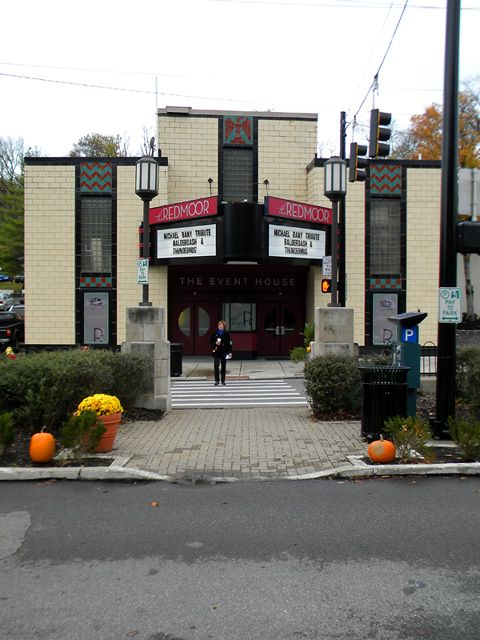 3. Vice Mayor Qualls arrives.



4.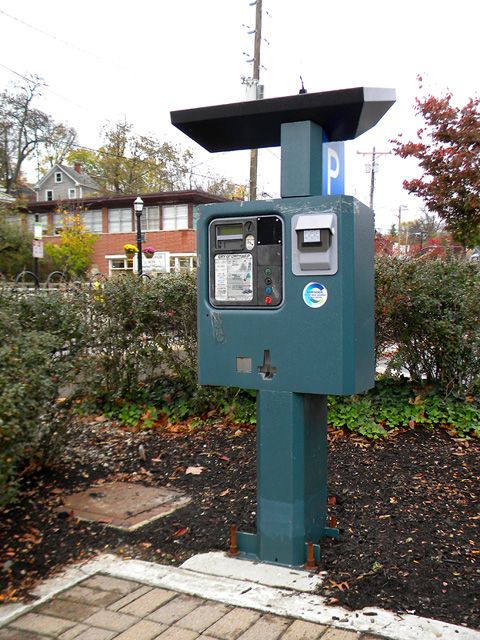 5. Solar powered.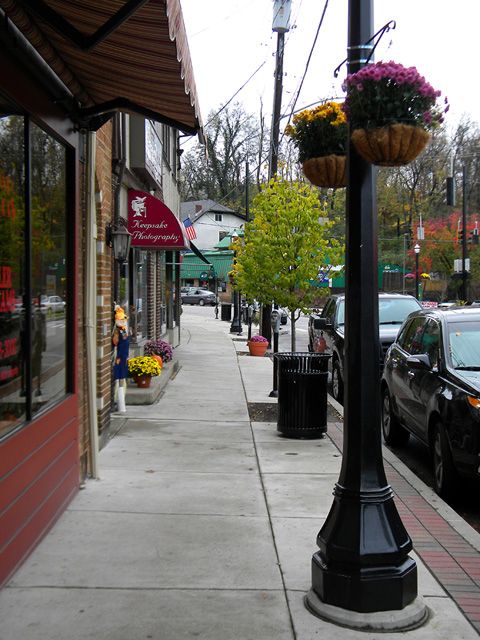 6. New sidewalks and fixtures.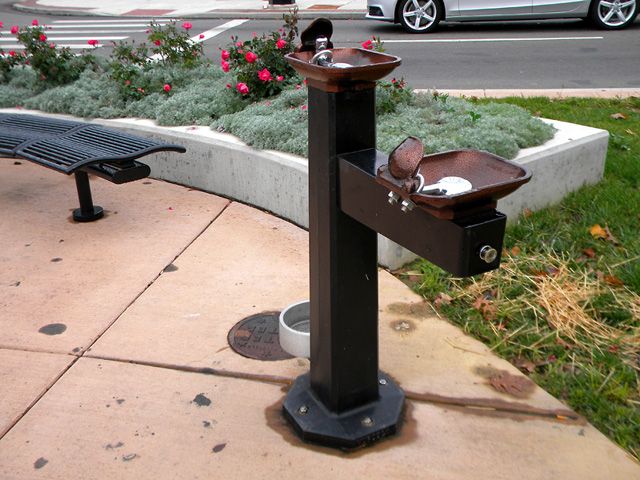 7. Water for people...and dogs.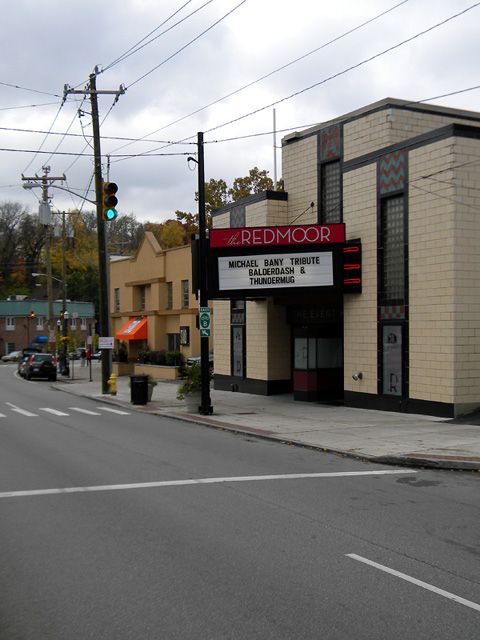 8. Bumpouts are located at pedestrian crossings.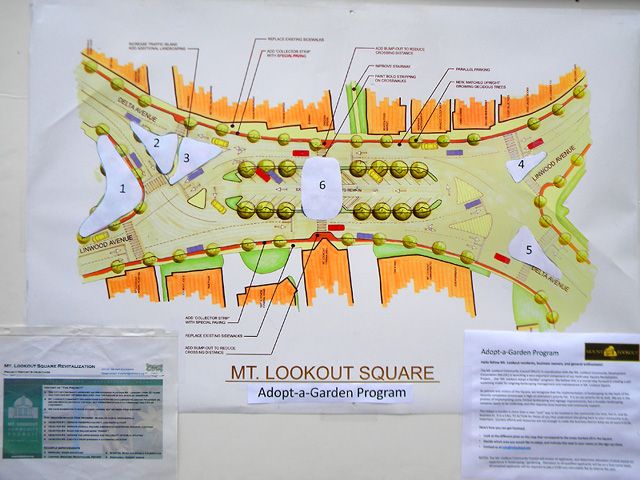 9. Landscaping plots can be "adopted" by people or businesses.
Previous reading on BC:
Funding identified for three City projects (2/14/11)