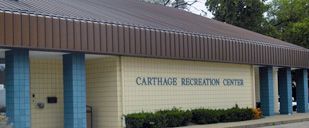 Cincinnati Fastener & Industrial Supply
will take over the vacant former Carthage Recreation Center building, which will allow the company to stay in Cincinnati and add three new full-time jobs over the next two years.
Last Wednesday, Cincinnati City Council approved a sale and development agreement with company affiliate Huetcher Brothers LLC to sell the 4,471-square-foot building
at 19 E 72nd Street
for $75,000.
The building, valued at $155,000 during a 2011 appraisal, has been vacant since 2010 and has incurred significant damage due to copper theft and vandalism. The sale is expected to save the Cincinnati Recreation Commission $70,000 on maintenance and to provide the City with nearly $14,200 in additional annual property and earnings taxes.
Cincinnati Fastener plans to use the building as warehouse and storage space for the next two to three years, with the possibility of future demolition for the construction of a new building. In August 2011, the company purchased an adjoining vacant property at 16 E 72nd Street.
As part of the agreement, the company has committed to keeping the 16 existing positions for five years.
Photo courtesy of the City of Cincinnati