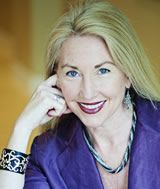 A report is due before Cincinnati City Council by November 16 on possible changes to the City's six-year old Community Reinvestment Area LEED tax abatement program (CRA-LEED) that could encourage developers to attain higher levels of LEED certification.
On October 17, Councilmember Laure Quinlivan introduced a motion directing City staff to look into a tiered program, providing a 100 percent property tax exemption – less 25 percent for
Cincinnati Public Schools
– for Platinum-level projects with no cap on the market value, Gold-level projects up to $562,000, Silver-level projects up to $400,000, and certified projects up to $275,000. The abatement would last 15 years for new construction projects and ten years for renovations.
Currently, the market value is capped at $562,792 for all certification levels except for LEED Platinum, which has no cap.
The abatement for commercial projects would remain at 100 percent for all levels of certification but could change pending new
U.S. Green Building Council
standards.
In a statement accompanying her motion, Quinlivan said that technological advances and builder experience have made basic LEED certification much easier for developers to attain.
"Buildings certified LEED Gold and Platinum have the most positive impact on our environment," she said. "LEED Gold and Platinum buildings are the most energy-efficient and cost-efficient to operate, moving us closer to achieving out Green Cincinnati Plan goals to reduce greenhouse gas emissions."
More than $198 million has been invested in projects awarded the CRA-LEED tax exemption through May 2012, according to a May 9 report by Economic Development Director Odis Jones.
Previous reading on BC:
Alston Park rehabilitation receives CRA LEED tax break (9/25/12)
Phase two of University Edge wins LEED tax exemption (9/24/12)
Tax exemption to aid in West End project's LEED certification (8/6/12)
Council approves $27.3M, 238-room hotel for historic Enquirer Building (8/2/12)
City's LEED-CRA ordinance makes development 'attractive', but could use tweaks (5/14/12)