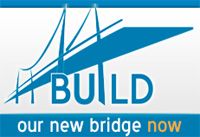 A coalition of businesses and major institutions formed to advocate for an expedited
Brent Spence Bridge project
now boasts nearly 100 members and is close to meeting its $2 million fundraising goal, it announced at its first board meeting on Monday.
The
Build Our New Bridge Now Coalition
, which formed in May, is seeking the development of a public-private partnership that could move completion of the $2.5 billion project up to five or more years, with construction beginning in late 2014 or early 2015 and ending in 2018.
The preferred alternative for the 7.8-mile project would require the construction of a double-decked bridge west of the current span, the design of which has yet to be selected, rehabilitation of the existing bridge, and reconstruction of the Western Hills Viaduct interchange.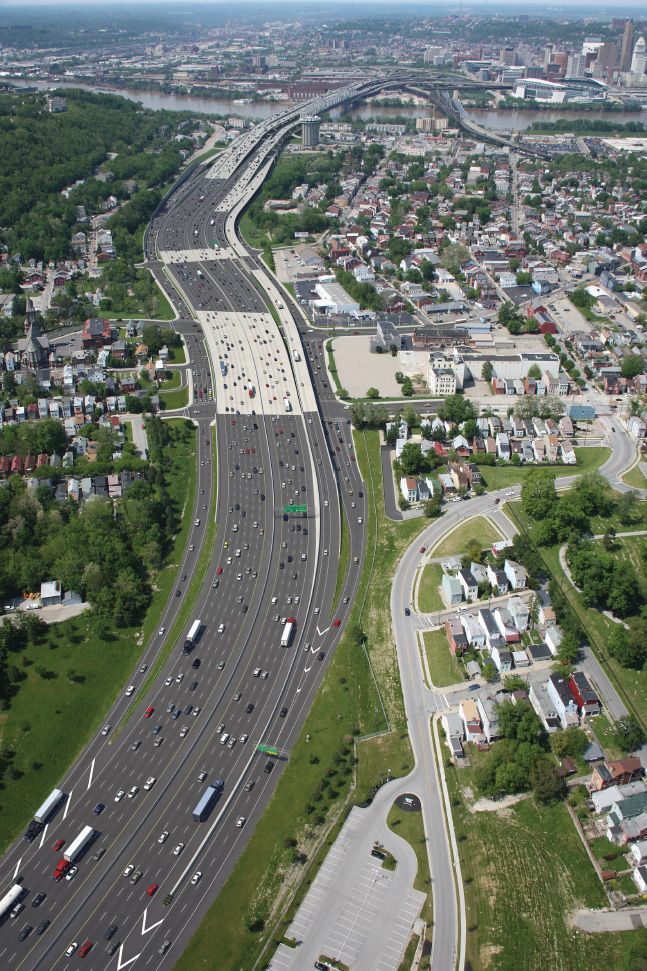 The coalition estimates that accelerating the schedule will save at least $500 million in construction costs and $18.9 billion in fuel and time costs.
The funds raised by the group will be used to lobby Kentucky lawmakers and for a multimedia campaign to raise awareness and to detail how individuals can get involved, which is expected to launch late this year.
Julie Janson, president of
Duke Energy Ohio/Kentucky
and current chair of the
Cincinnati USA Regional Chamber
, has led to effort to build support.
"We're thrilled with the support we've received from the community and both states," Janson said in a prepared release. "It's clear to us that citizens are just as passionate about fixing this problem as we are. There are still major challenges ahead of us and a lot of moving parts, but we're still working toward having a shovel in the ground by 2015."
A comprehensive study detailing financing options, being undertaken by the
Ohio-Kentucky-Indiana Regional Council of Governments (OKI)
and consultants
HNTB
and
KPMG
, is due in February.
Built in 1963, the Brent Spence Bridge carries twice the vehicular traffic and ten times the commercial truck traffic for which it was designed, according to OKI traffic counts.
In 1985, an additional travel lane was added and lanes were narrowed both northbound and southbound, leading to its current rating of "functionally obsolete" by the
Federal Highway Administration
.
A Queensgate rebuild
In related news, City Council on October 24 passed unanimously an ordinance authorizing the City Manager to accept an appropriate up to $198,050 from the
Ohio Department of Transportation (ODOT)
to reorient the
Queensgate Playfield
, which would be heavily impacted by the project.
Work would include the relocation of the baseball fields, light poles, walkways, trees, and playground.
The funds were approved in a memorandum of understanding between ODOT and the
Cincinnati Recreation Commission
dated May 9, 2011.
Previous reading on BC:
Covington holding special meeting on Brent Spence alternative (4/11/12)
Renderings: Brent Spence Bridge corridor (3/30/12)
Brent Spence team released Environmental Assessment study (3/26/12)
Brent Spence alternatives' noise impacts deemed similar (1/25/11)
Brent Spence concepts soon to be three; New system for Lateral (4/19/10)