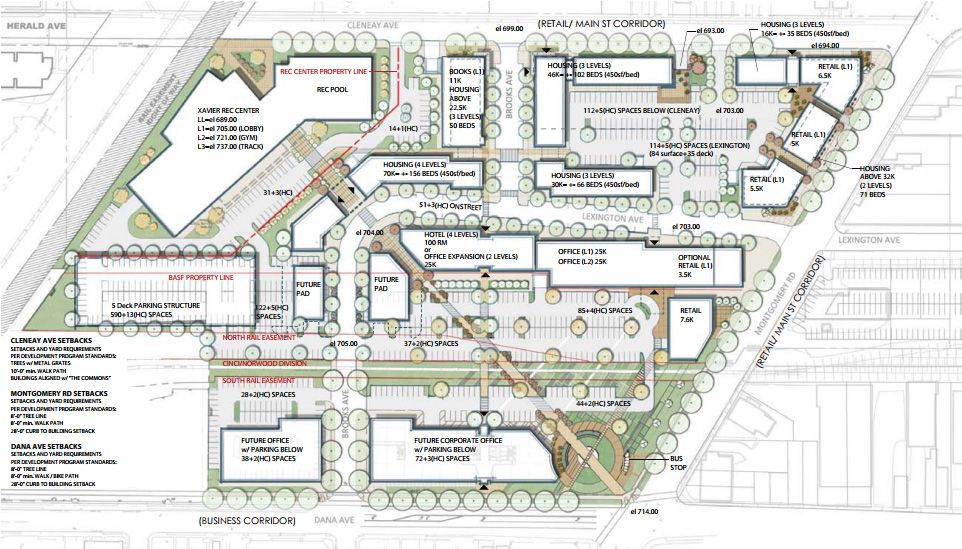 Tomorrow morning at 9 A.M., Cincinnati's City Planning Commission will consider approval of a concept plan and a rezoning for the City's portion of
Xavier University's
redevelopment of 20 acres
at the corner of Montgomery Road and Dana Avenue
.
The rezoning of 1728 and 1764 Dana Avenue from CC-A Commercial Community-Auto Oriented to PD Planned Development District would accommodate approximately 150,000 square feet of Class A flex office space, the third and final phase of the development.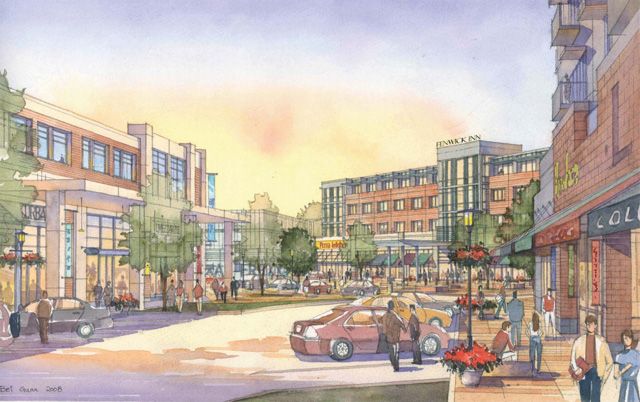 Phases one and two of the project, located in the City of Norwood, will include approximately 180 units (480 beds) of market rate rental housing, a 57,000 square foot recreation center, 50,000 square feet of office space, nearly 25,000 square feet of retail, an 11,000-square-foot campus bookstore, and – possibly – a 100-room hotel.
Construction of phase one is contingent on the receipt of federal New Markets Tax Credits and the approval of a final development plan. Work is tentatively scheduled to begin in mid-2013.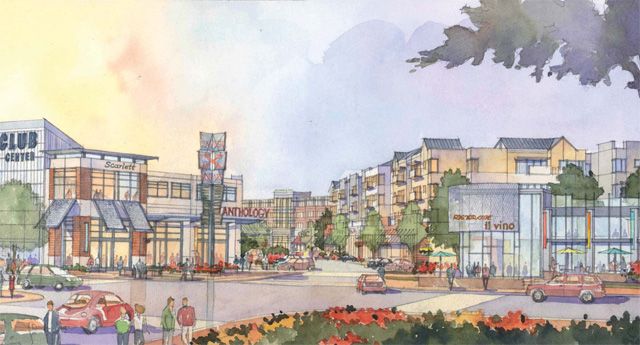 The
Ackermann Group
will serve as the project developer, and
Messer Construction
will serve as the general contractor.
In 2007, the university and Covington-based
Corporex Companies
announced plans for a similar, $150 million development on the site called Xavier Square.
In March 2008, the last building on the site, the former
Zumbiel Packaging
plant, was imploded. Plans for Xavier Square were shelved later that year due to the sour economy.
Previous reading on BC:
Zumbiel implosion photos (3/26/08)
Xavier moving forward with Hoff, Xavier Square (3/19/08)
Blume to discuss Xavier Square on Thursday (3/11/08)
Site features Xavier Square interactive map (2/14/08)