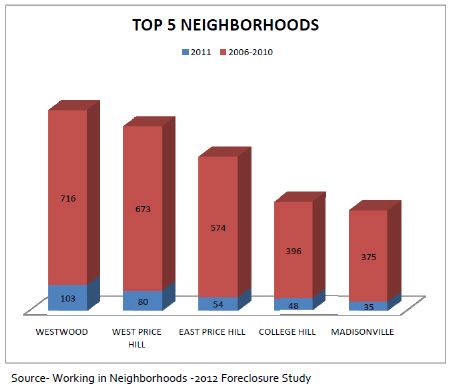 At last week's meeting, Cincinnati City Council approved a pilot program that may lessen the negative impacts of foreclosed properties in five of the City's hardest-hit neighborhoods.

The Vacant Foreclosed Property Registration program, which will be enforced in College Hill, East Price Hill, Madisonville, West Price Hill and Westwood, requires banks that foreclose on properties to file within ten days –from the time that the property becomes vacant – with the City's Property Maintenance Code Enforcement Division.

The $500 initial registration must include a legal description of the property's address and parcel number; and the name, street address, and telephone number of a natural person serving as the property agent. The registration will be required to be maintained until the property is sold at a judicial sale, is transferred to an owner-occupant, or makes its way into the hands of a third party.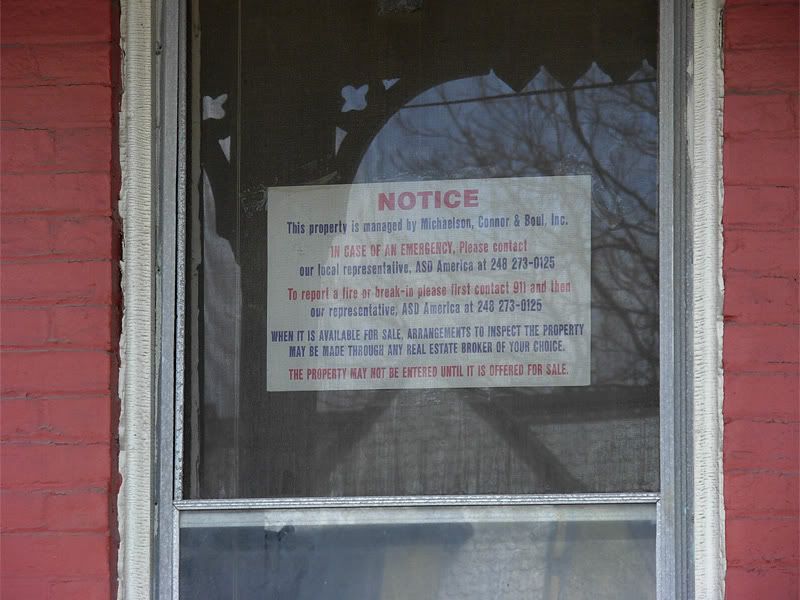 Banks will also have to refrain from posting signs or placards indicating that the property is vacant or foreclosed, keep the grass and weeds to ten inches or less in height, keep the property litter-free, and make sure that the structure is secure and locked. An annual fee of $500 will be charged for every year that the property's on the books.

Before any sale, a point-of-sale inspection will detail any code violations that would need to be fixed. If not addressed within 30 days, the City could perform the work and place a tax lien on the property.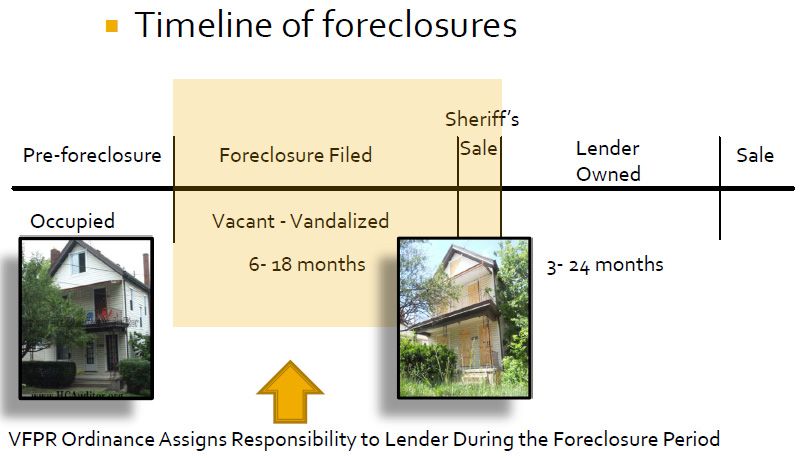 According to a recent report by Working In Neighborhoods, foreclosure filings in Hamilton County fell 11 percent in 2011, and fell by 26.6 percent in Ohio during the same period.

But the report cautioned that the two-year downward trend in filings may not continue in 2012, as much of the slowdown can be attributed to last year's "robo-signing" crisis, rather than a stabilization or recovery of the housing market.

Initial funding for the program, likely to cost between $300,000 and $400,000 per year, will come from the City's hazard abatement program. All fees collected will be used to continue the program.

Previous reading on BC:
Report: Foreclosure filings down for second year in a row, but caution urged (4/27/12)
City administration supports foreclosure pilot program (4/3/12)
Foreclosure report shows 2010 filings down, losses up (4/4/11)
Foreclosed properties getting a makeover in Westwood, Kennedy Heights (3/24/11)
Ohio awarded additional $148M in Hardest-Hit foreclosure funding (8/12/10)