Last year, I posted a series of articles on Walk Score, an online tool that provides a rough guideline of an area's walkability and a place's relationship to shopping, schools, and services.

The goal of my series was to evaluate the walkability of the "centers" of Greater Cincinnati's cities, villages, townships, and neighborhoods.

During a visit to the Ascent at Roebling's Bridge a couple of weeks ago - and, to a lesser extent, The Views - it occurred to me that I should evaluate the walkability of individual buildings.

And recently, Google Maps incorporated walking into its "Get Directions" feature, meaning that walking against a one-way street is no longer considered taboo.

I know it can be problematic just to photograph a lot of these structures on foot!

So, I wondered if these buildings integrate into their surroundings, or are they islands unto themselves?

I also thought it would be interesting to re-evaluate these numbers to see if conditions are improving over time.

I can say one thing - it appears that the Walk Score algorithm has not improved much over time, so take these numbers with a grain of salt.

As a refresher, here is what the numbers mean:

* 90-100: Walker's paradise
* 70-89: Very walkable
* 50-69: Somewhat walkable
* 25-49: Car-dependent
* 0-24: Driving only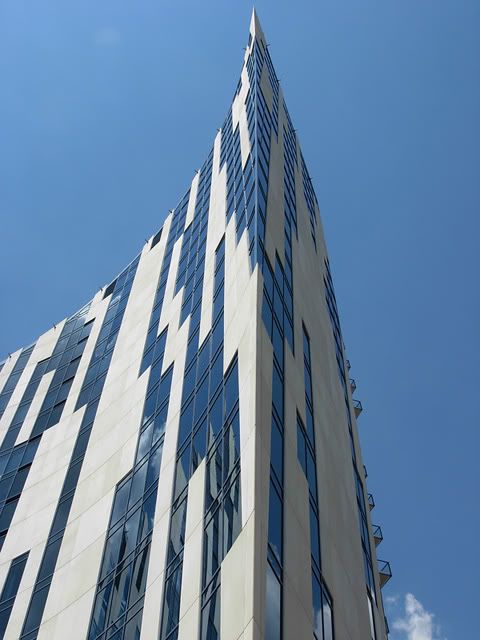 The Ascent at Roebling's Bridge, Covington: 86
I'm not buying it. The site is surrounded by ramps and barriers for the Roebling Suspension Bridge. There are no crosswalks in the area, and getting to most adjacent streets requires walking through traffic islands planted with low-hanging trees.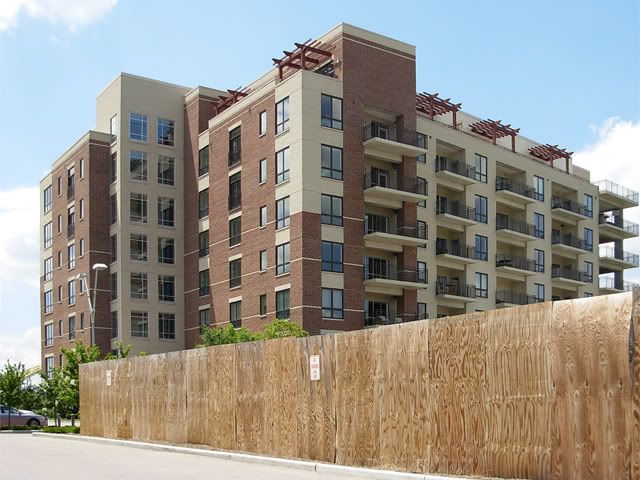 Harbor Greene, Bellevue: 77
This number is elevated because Walk Score doesn't allow you to measure the vast number of surface parking lots you have to cross just to get to Fairfield Avenue. Still, Bellevue's business district is relatively close by and can fulfill most needs.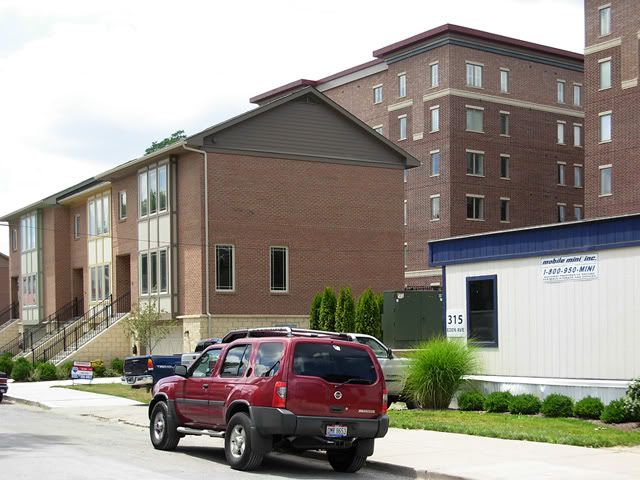 WatersEdge at Bellevue: 72
Not bad, but with the development's targeting of empty-nesters, one has to wonder how many residents actually walk through a couple of blocks of somewhat depressed housing to get to the business district.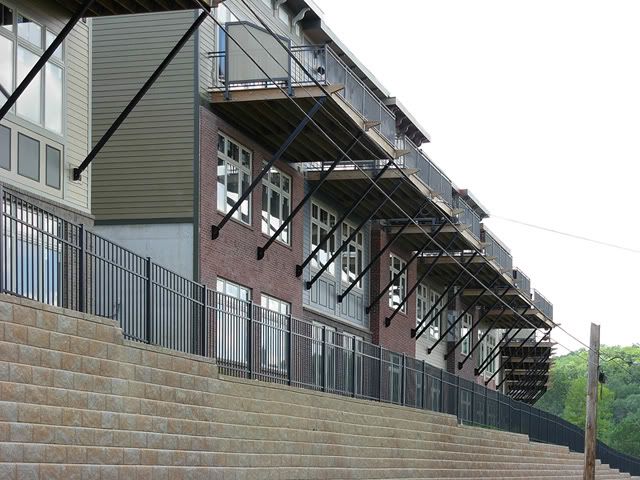 The Views, Covington: 57
I don't buy this one, either. There are sidewalks installed along its streets, but no visible connection to Southgate Street, 12th Street, or any of the neighborhood below. Reaching those areas would require walking the entire length of the development to the exit onto Pike Street/Dixie Highway. Once on Pike/Dixie, there are no sidewalks and a dangerous blind curve. The walking distance would be at least half a mile, if not more. A better solution would have been to build steps from the hilltop down onto Southgate Street.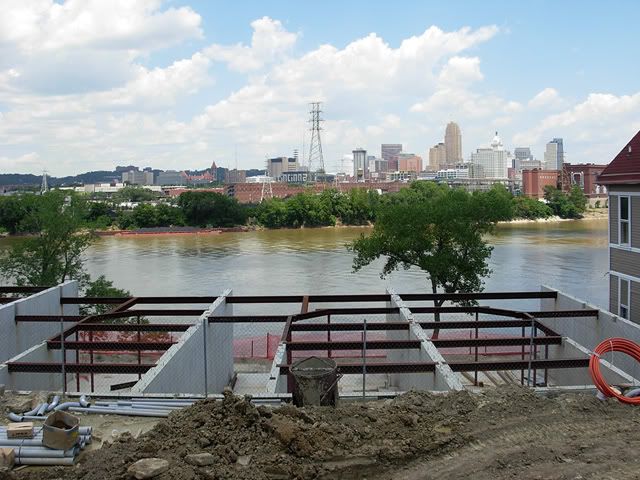 River House Landing, Covington: 34
There is a sidewalk, but nowhere nearby to walk to. There are also no crosswalks close by, and the development is located on a busy street with a difficult curve. However, if your destination is on a river bank, you're all set.

Previous reading on BC:
Newport quite walkable (9/5/07)
Outside of Covington, Kenton largely unwalkable (8/27/07)
Hamilton County suburbs moderately walkable (8/20/07)
Most City neighborhoods require a car (8/13/07)