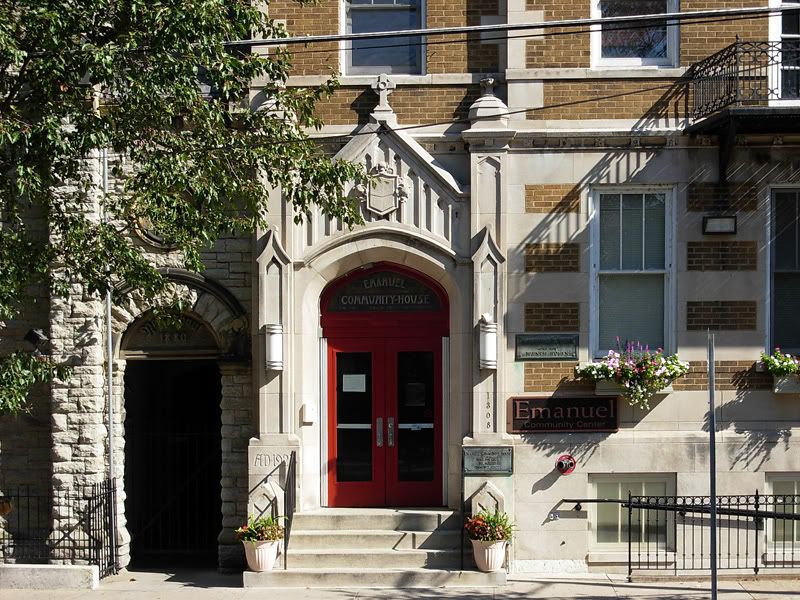 Cincinnati City Council on August 7 approved a Community Reinvestment Area tax exemption agreement with
Grandin Properties
affiliate Grandin Company, Ltd. for the $1.5 million renovation of the
Emanuel Community Center
at 1308 Race Street into office space for entrepreneurs and an urban youth mentoring program centered on the game of squash.
The 10-year tax exemption will save the developer $26,950 over the life of the agreement.
Seventy-five percent of the 37,672-square-foot building will consist of office space, while the nonprofit Emanuel Squash will operate out of a space in the back portion of the building.
Construction is planned to start in January and to take six months to complete.
An estimated 206 jobs will be created within the first three years, generating an estimated annual payroll of $15.9 million.
The Emanuel Community Center has served the Over-the-Rhine community for more than 141 years and has been at its current location since 1923. It shuttered its daycare and early childhood learning programs in November following years of financial instability and a perceived declining market for its community offerings.
Emanuel Squash will be modeled after the
National Urban Squash and Education Association
, which operates 12 programs in 11 cities.
Previous reading on BC:
4-unit Hummel Building Grandin's entry into OTR (8/2/13)
9 projects, including Bartlett and SCPA, win state tax credits (7/15/13)
City supports tax credits for Emanuel; Startups, squash planned (3/27/13)
Ohio preservation tax credit application period open (3/13/13)