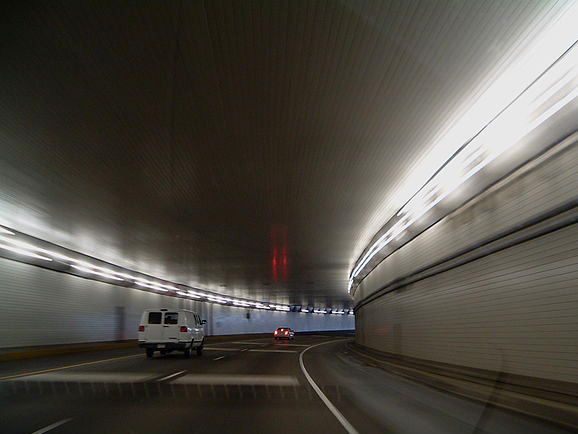 The discovery of a 1966 agreement between the City of Cincinnati and the
Ohio Department of Transportation (ODOT)
over maintenance of the
Lytle Tunnel
has required the City to approve an ordinance of support for an upcoming project to upgrade the tunnel's lighting and ventilation systems.
ODOT had been reimbursing the City for its maintenance; however, the agreement specifies that the City is responsible for the costs. But with no money in the budget for the tunnel's ongoing maintenance needs, Council on April 10 approved the ordinance that pledges the City's cooperation with ODOT on the $26.3 million project, a move that will enable ODOT to take over maintenance duties once the project is completed.
On January 26, 2012, ODOT informed the City's Department of Transportation and Engineering (DOTE) that the lighting in the tunnel was obsolete and that three of the nine ventilation fans were inoperable. Preliminary engineering conducted by ODOT found that the entire ventilation system failed to meet current design standards and would need to be replaced.
An alternative for replacement of the ventilation system that would have the least impact on Interstate 71 traffic has been selected, and, since that alternative would require the excavation of portions of Lytle Park, portions of the
Cincinnati Park Board's
master plan for the park will be implemented as part of the project.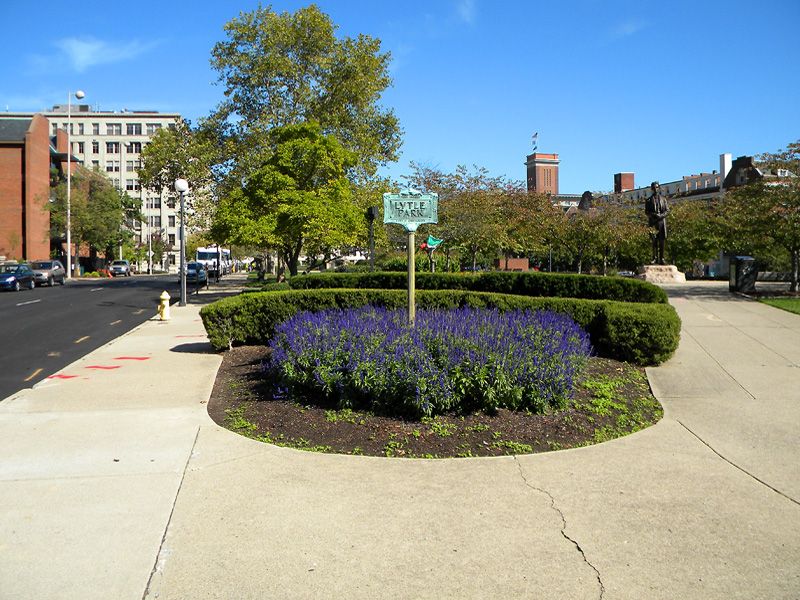 ODOT intends to bid out the contract for Phase I work this August, with construction to begin next spring. Phase I work includes the replacement of tunnel lighting, electrical system upgrades, new tile, the sealing of tunnel joints, and the replacement of curbs with a Type D barrier.
Phase II, scheduled for bid in January 2014 and for construction between late 2014 and late 2015, will include replacement of the ventilation system and park restoration – $6 million in upgrades that will include water features, a garden, and open lawn area, and new stairways.
Approximately one-quarter of the park will be closed during Phase II. ODOT plans to conduct a public meeting on the project in the coming months.
Previous reading on BC:
Back at square one, Anna Louise Inn gets first approval (6/27/12)
Residence Inn, Downtown's first new hotel in 27 years, opens near Lytle Park (4/4/11)
Lytle Park planning this evening (6/30/08)
New Downtown and Over-the-Rhine photos (3/10/08)
Lytle Park gallery added, Downtown updated (4/23/07)