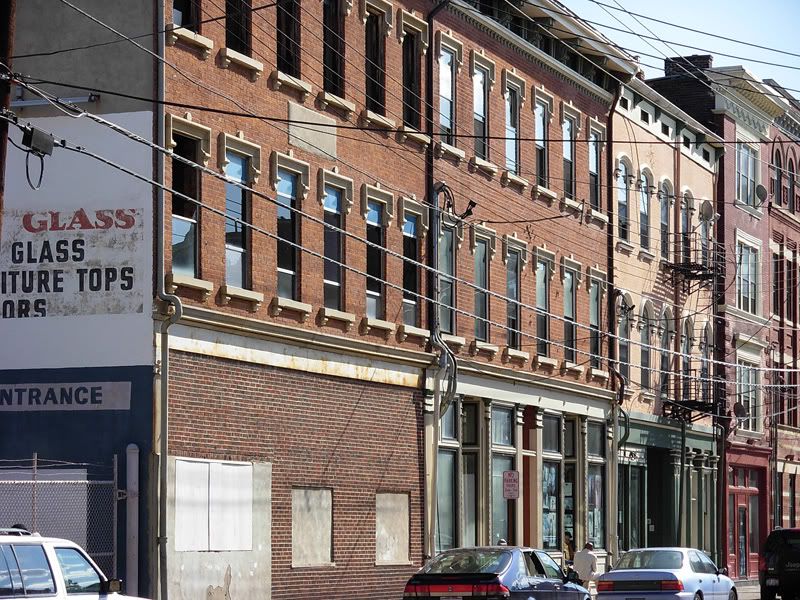 Cincinnati City Council last Wednesday approved a Community Reinvestment Area (CRA) tax exemption agreement with
Urban Sites
affiliate BSG2, LLC for the renovation of 24 residential units and 2 commercial spaces, part of the company's Grammer's Place project in Over-the-Rhine.
The buildings, located at
1414-1416 Walnut Street
and
24-28 E 15th Street
and consisting of 19,080 square feet, will receive exterior improvements and new flooring, lighting, bathrooms and kitchens.
The project is expected to cost $432,000. The 12-year tax exemption will reduce the development's property tax liability by $117,480 over the life of the agreement.
Construction is scheduled for completion by August 2013.
Last August, City Council approved a similar CRA tax exemption agreement the first phase of Grammer's Place, a $335,000, 20-unit apartment renovation of buildings at 112 E 14th Street and 1404-1406 and 1416-1418 Walnut Street.
Photo note: 1416-1418 Walnut Street is peach-colored building with green storefront
Previous reading on BC:
Tax exemption approved for renovation of three OTR apartment buildings (8/6/12)
Photos: City Hall's green roof (7/8/10)
City Hall's green roof will stay closed to public (6/10/10)
CORRECTION: Belmain not yet LEED-certified (9/28/09)
Mottainai, Belmain first LEED-certified residential rehabs in OTR (9/21/09)