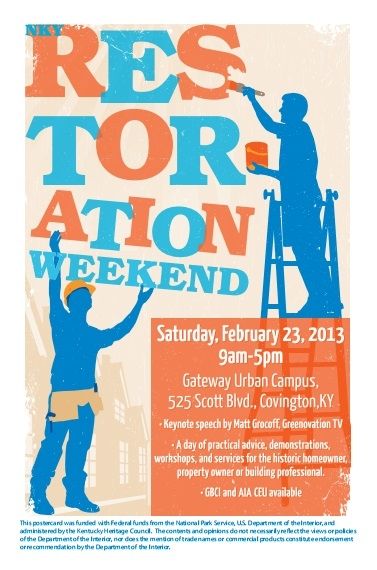 If you're interested in attending the
NKY Restoration Weekend
this February 22-23, it's requested that you
register as soon as possible
.
The organizers want to make sure that they have a proper head count and can provide lunch to everyone who plans to attend the event, being held at the
Gateway Community and Technical College Urban Center
at 525 Scott Boulevard in Covington.
The free event, now in its second year, includes February 23 classes on:
Window restoration,
Greening Your Historic Home,
Buying, Insuring, and Paying for a Rehab,
Electric and Building Codes in Historic Buildings,
Ironwork Maintenance and Restoration,
Cat on a Hot TIN ROOF!,
Caring for Historic Wood Doors,
Rookwood Tile,
Kentucky Homeowner Historic Tax Credits,
ABCs and 123s – What to Know When Faced With Wood Window Replacement,
Sustainable Living for Your Historic Property,
Plaster Repair and Maintenance,
A Ton of Bricks!,
What Not to Do…In a Rehab,
Lead Safe Practices,
The Science of Proven COMFORT,
Painting Basics and Color Choice,
Embodied Energy in Historic Houses,
Old Pipes: Plumbing for Historic Houses,
Measuring 2X – Install ONCE!,
House Stories: Researching Your Historic Home, and
Diagnosing the Problem: Ask the Expert.
A vendor showcase also will be held all day.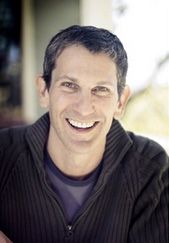 On February 22, a professional track on LEED 101 and
American Institute of Architects (AIA)
topics will be held between noon and 5 P.M. on the campus of the
Baker Hunt Art and Cultural Center
, featuring a lunchtime keynote speech by
Matt Grocoff
of greenrenovation.tv.
A
U.S. Green Building Council
and AIA reception will follow at 5:30 P.M. at
Chez Nora
, located at 530 Main Street in Covington.