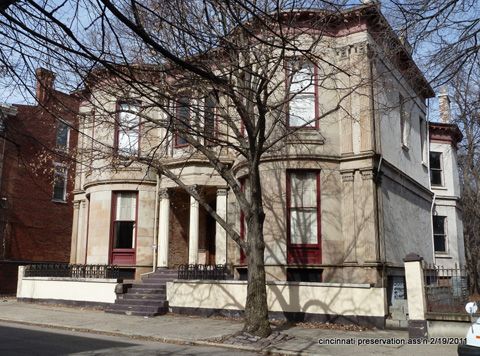 Cincinnati Preservation Association's (CPA)
first program of 2013 will examine Cincinnati's pre-Civil War heritage, when the City was one of the wealthiest and fastest-growing cities the Industrial Revolution ever produced.
Tomorrow morning at 10 A.M. at the
Carnegie Center
, located at 3738 Eastern Avenue in Columbia Tusculum, architect Dave Zelman will present "Antebellum Cincinnati: America's First Boomtown", detailing the remaining evidence of this important and vital time in Cincinnati history – much of which has been lost to progress, neglect, or the advance of time.
Admission is $5 for CPA members and $10 for guests. Reservations are required and can be obtained by calling (513) 721-4506 or by e-mailing
info@cincinnatipreservation.org
.
Zelman, president of the Riverside Civic & Welfare Club and a CPA board member, previously has presented sold out talks for CPA on "Hidden Treasures of the West Side" and "Riverside: Cincinnati's Oldest Neighborhood".
He and his wife Pamela won a 2005 CPA Rehabilitation Award for their restoration of the
Matthew McWilliams House (1840) on River Road
.
Photo courtesy of Cincinnati Preservation Association
Previous reading on BC:
$300K Haile grant to restore gardens at historic Crosley estate (1/2/13)
CPA annual meeting, awards to highlight Zoo's stewardship initiatives (11/15/12)
Photos: Riverside's Wright houses (11/2/12)
September CPA tour to highlight West McMicken progress (8/21/12)
City staff wants design of western riverfront trail to proceed (8/3/12)