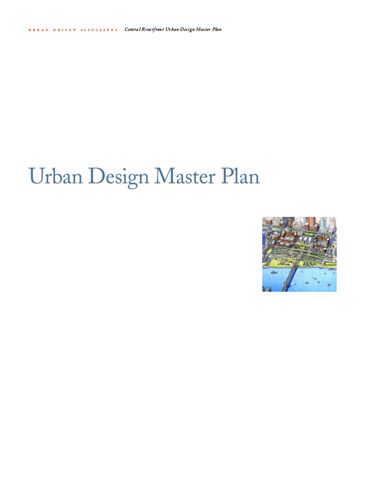 The transformation of 195 underutilized acres into new housing, retail, and recreational opportunities has led the American Planning Association (APA) to present the
Cincinnati Central Riverfront Urban Design Master Plan
with its
2013 National Planning Excellence Award for Implementation
.
The award recognizes long-term projects that demonstrate a significant achievement for a single community or region in accomplishing positive changes as a result of planning.
The plan was launched in October 1996 when Hamilton County and the City of Cincinnati worked with
Urban Design Associates
,
Parsons Brinckerhoff
, and the
Ohio-Kentucky-Indiana Regional Council of Governments
to site the two new sports venues, Paul Brown Stadium and Great American Ball Park, and to produce an overall urban design framework for the central riverfront that would capitalize on those public investments.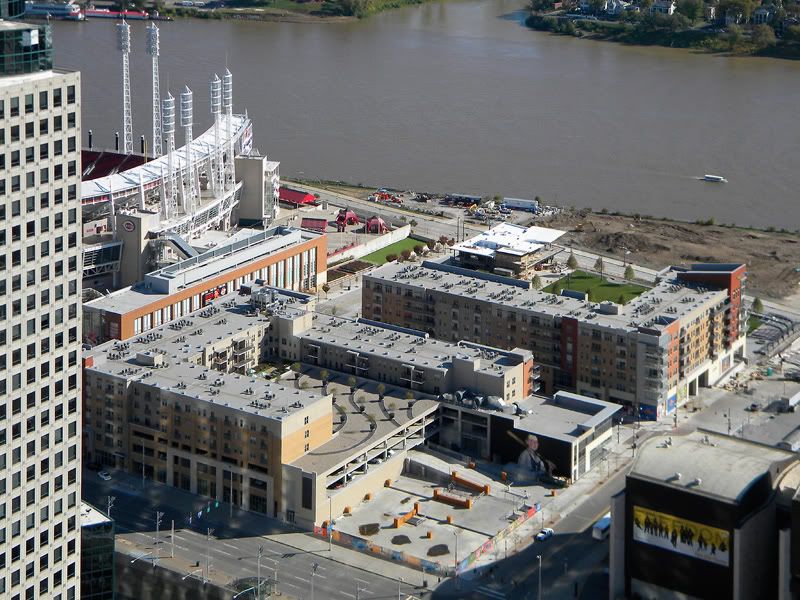 That plan led to the reconstruction of Fort Washington Way, the elevation and restoration of the waterfront street grid from the 100-year floodplain to above the 500-year floodplain, the addition of public parking and an intermodal transit center, and the construction of the
National Underground Railroad Freedom Center
.
Later, it led to the mixed-use
The Banks
development, which required a
public partnership
to plan, design, and finance $128 million in coordinated infrastructure work to support 300 apartments and 76,000 square feet of commercial space in the project's first phase. Additionally, the
Cincinnati Park Board
has completed and opened to the public the first six acres of
Smale Riverfront Park
, a $120 million project that will eventually cover 45 acres of the riverfront.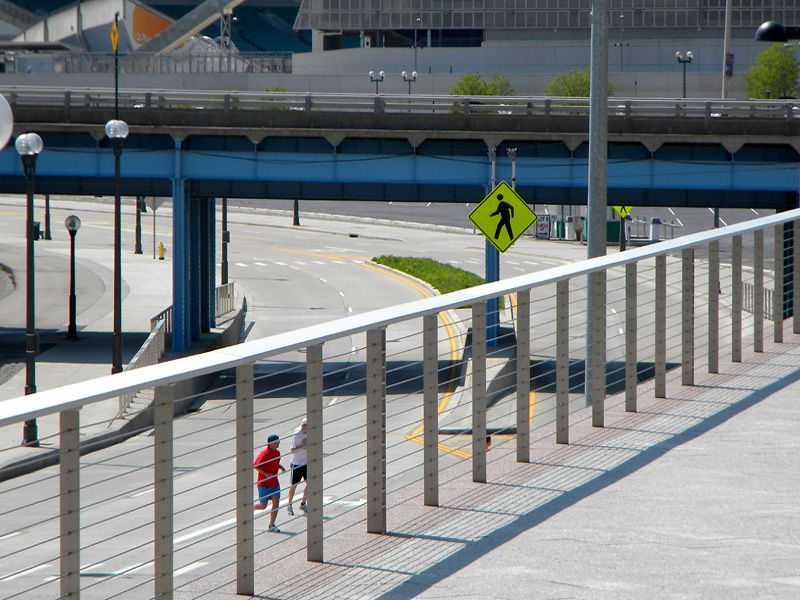 "In planning terms, a project that goes from a concept to implementation in less than 20 years is impressive to say the least,"
Hamilton County Regional Planning Commission
Executive Director Todd Kinskey said in a prepared release. "It is that much more impressive because, in this case, the implementation involved seemingly insurmountable physical, economic, and political barriers."
The award will be presented at the APA's National Planning Conference in Chicago on April 16, and the plan will be featured in an upcoming issue of
Planning magazine
.
"The Cincinnati Central Riverfront redevelopment is an excellent example of plan brought to reality," said 2013 APA Awards jury chair Ann Bagley. "The fact that this development happened during an economic downturn demonstrates the strength of the plan and the importance of the public commitment that brought it into being."
Previous reading on BC:
Smale project manager details continuing construction in video update (12/19/12)
Duke Energy provides $450K for Smale garden (10/31/12)
$5.4M Banks construction package out for bid (10/8/12)
'Connect the Blocks' seeks to unite business district, riverfront (9/26/12)
City to pursue $3.8M grant for Smale boat dock (8/6/12)