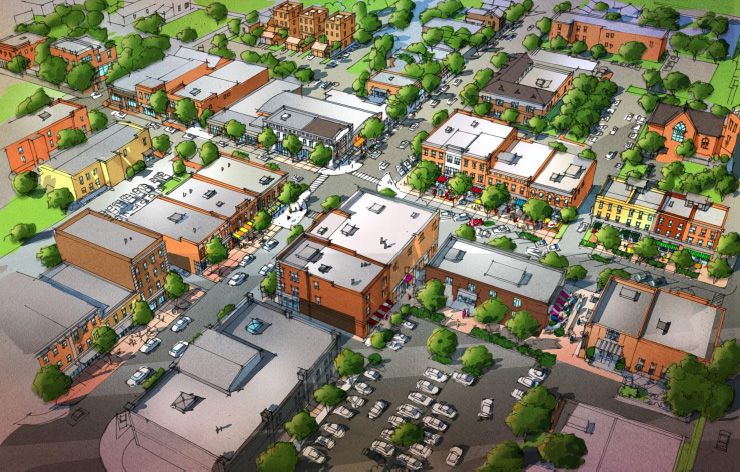 At its December 19 meeting, Cincinnati City Council approved a $2.5 million bond package, to be serviced through revenues from the neighborhood's tax increment financing (TIF) district, which it hopes will bring new life to the ailing Madisonville business.
Since 2006, the City has been working with Madisonville to redevelop the high-profile
corner at Madison Road and Whetsel Avenue
, and many blighted buildings were razed to make way for new buildings that would surround a new public square.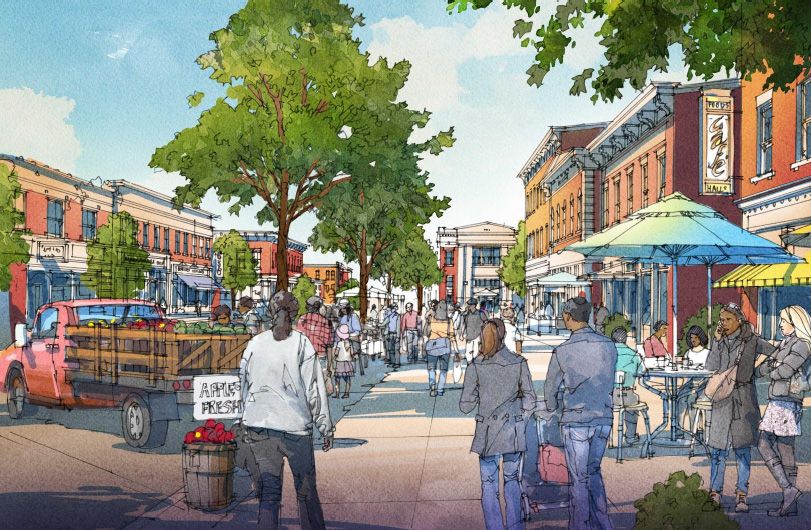 The funding will be used for additional property acquisition and pre-development activities, which will make the area more attractive to private developers.
To provide further assistance, Council approved the creation of a Community Entertainment District along Madison Road and parts of Whetsel Avenue.
Community Entertainment Districts, established by Ohio law in 2005 as a way to aid the state's struggling main streets, make additional liquor licenses available to prospective restauranteurs within the designated area. Liquor licenses can be obtained from the state for about $1,500, eliminating wait times of four years or more and saving them from brokerage rates of between $25,000 and $30,000.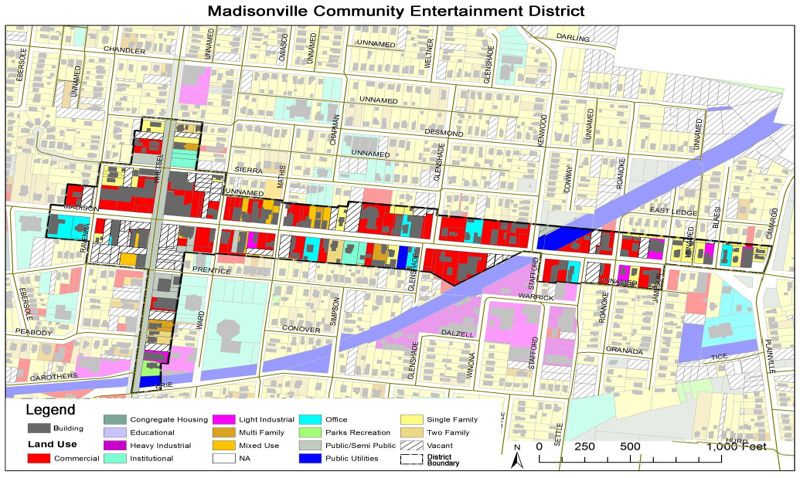 The Madison Road corridor was identified as one of three growth opportunity areas in the 2008 GO Cincinnati economic development strategy. It has also been the target of the neighborhood's form-based code planning efforts and the Madisonville Community Urban Redevelopment Corporation's Quality of Life Plan, revealed in late November, which builds upon its 2002 neighborhood business district urban renewal plan.
"This investment will spur revitalization and build on the work of the community over the last several years to create a vibrant, walkable business district with local-serving businesses and great civic space," Vice Mayor Roxanne Qualls said in a prepared release.
Previous reading on BC:
Three development control districts extended nine months (9/24/12)
Extensions of Pleasant Ridge, Madisonville, Wasson overlays get preliminary approval (8/20/12)
Three overlays to control development for 90 days (6/25/12)
OTR to become City's fifth Community Entertainment District (4/25/12)
Catalytic 'Madison Square' gets $200K in TIF funding (4/23/12)