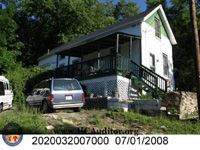 NEIGHBORHOOD:
South Fairmount
YEAR BUILT:
1900
USE:
Single-family dwelling
OWNER:
Rick Carlson
ASSESSED VALUE:
$7,990
HAZARD:
August 2012.
CONDEMNED:
June 2012, following a June 19 fire that caused less than $10,000 in additional damage. Both fires destroyed the center of the wood frame house, framing, and roof. Condemnation orders reissued in August 2012.
ORDERS:
May 2012, following a March 31 fire that displaced three individuals and caused $35,000 in damage.
REASON RAZED:
Building destroyed, razed by owner.
MAP