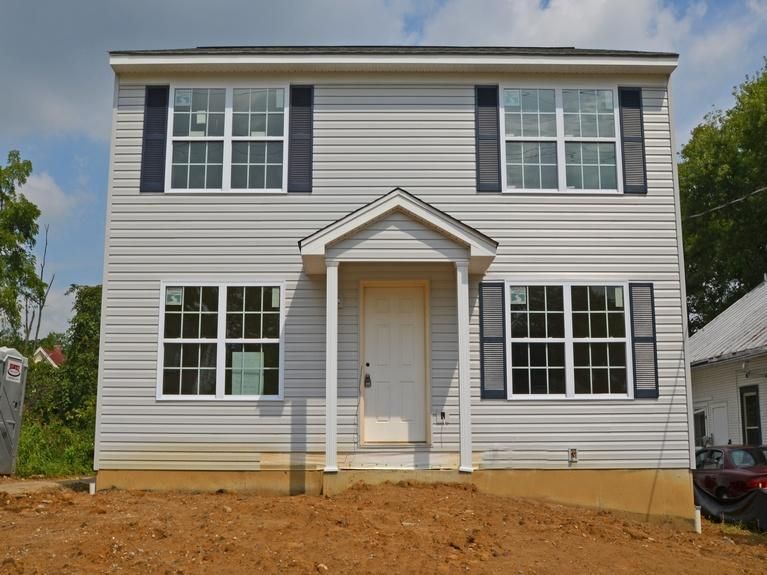 Two new single-family homes completed with federal Neighborhood Stabilization Program funding – one new construction and one rehabilitation – will be dedicated tomorrow morning at 10 A.M.
at 1142 Cedar Avenue
in College Hill.
The newly-built home at 1142 Cedar Avenue,
available for $124,900
, features three bedrooms, two-and-a-half baths, a full unfinished basement, and an attached two-car garage. The rehabilitated home at 1309 Cedar Avenue,
priced at $99,750
, has three bedrooms and two baths.
Both offer energy efficient mechanical systems.
The homes are part of
Working In Neighborhoods' (WIN)
strategy to boost neighborhood homeownership rates by improving the quality of the housing stock on Cedar Avenue and its surrounding streets.
Next year, WIN plans to rehabilitate single-family homes at 1301 Cedar Avenue, 1549 Ambrose Avenue, and 5827 Salvia Avenue. In 2014, it plans to build three new homes at 1208, 1310 and 1323 Cedar Avenue.
Previous reading on BC:
Sale of vacant land to aid in Borden Street revitalization (7/9/12)
Report: Foreclosure filings down for second year in a row, but caution urged (4/27/12)
Foreclosure report shows 2010 filings down, losses up (4/4/11)
Council approves federal HOME funding for Northside rehabs (9/28/09)
South Cumminsville board meets with Crowley on problem properties (3/11/08)