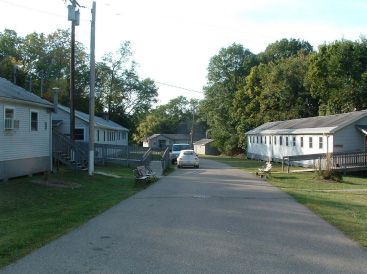 The
Cincinnati Park Board
is seeking letters of interest from prospective developers for the renovation and reuse of the former
Civilian Conservation Corps
camp buildings and site in Mt. Airy Forest.
The nine remaining simple frame buildings, located
on Diehl Road
and originally constructed as temporary housing for an African American division of the federal work program in 1935, were included as contributing structures as part of
the park's 2010 listing on the National Register of Historic Places
.
Letters of interest must be submitted by noon on November 7. If any interest is shown, the Park Board will issue a request for proposals early next year.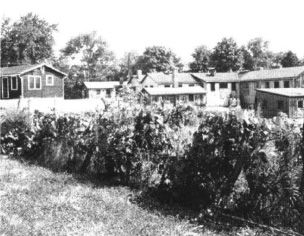 Submittals and requests for further information should be sent to Steven Schuckman; Superintendent of Planning and Design, Cincinnati Parks; 950 Eden Park Drive; Cincinnati, OH 45202 – or by e-mail to
steven.schuckman@cincinnati-oh.gov
.
The site was formerly occupied by the
Talbert's House's
Mt. Airy Center, which provided transitional housing for men. That operation was moved to the former Parkway Inn and Suites
on Central Parkway
in July.
Photos courtesy of Cincinnati Park Board archives/National Register of Historic Places
Previous reading on BC:
Parks director says Mount Airy Forest 'not ideal' for mountain biking (3/22/11)
Ohio preservation board recommends Mount Airy Forest for National Register (10/10/08)
Eden Park gallery, 36 photos added (6/25/07)
Krohn Conservatory, Florence galleries added (5/28/07)
Autumn Mt. Airy Forest gallery posted (2/4/07)