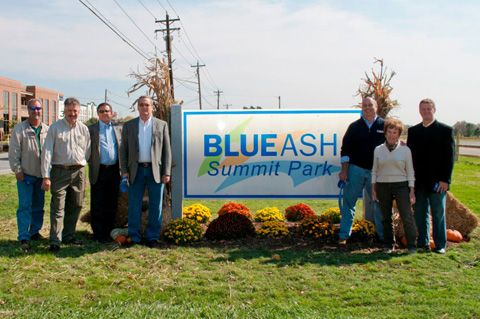 The City of Blue Ash officially opened its newest park with a ribbon-cutting ceremony on October 13.
Residents enjoyed refreshments, hayrides and hikes on the new rustic trails at Blue Ash Summit Park, which is located on 130 acres
at the intersection of Glendale-Milford and Plainfield Roads
.
Blue Ash purchased the property from the City of Cincinnati for $37.25 million. Voters approved by a 2-to-1 margin a 0.25 percent rise in the City's earnings tax to fund the park.
"The park, the crown jewel of the exceptional projects funded by the passage of Issue 15 in 2006, will evolve over the next decade," Blue Ash Mayor Mark Weber said. "As construction proceeds, the journey will be as exciting as the destination."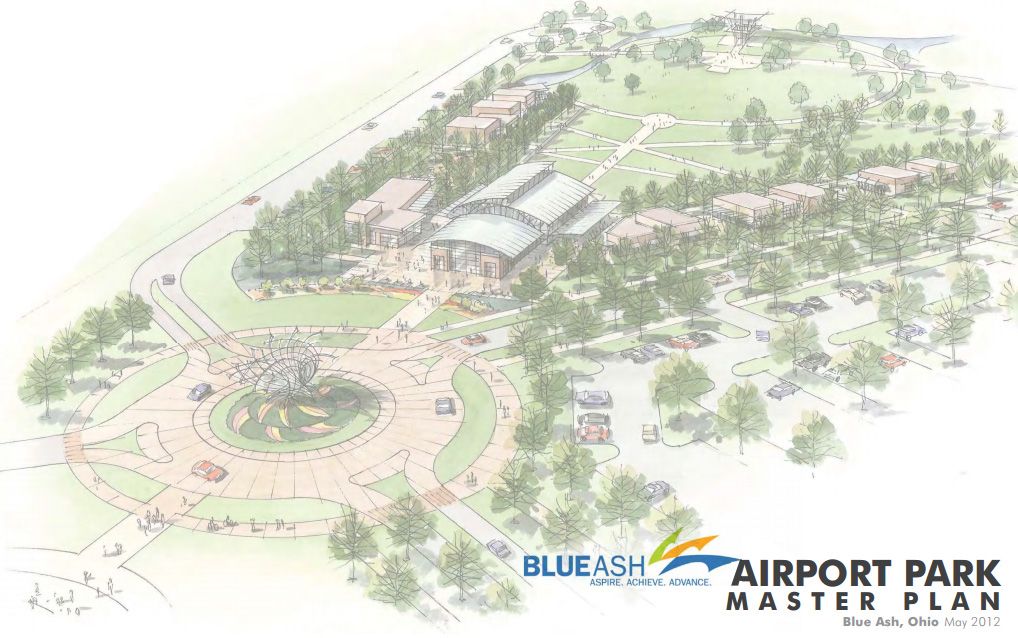 Design work by
MSA Architects
continues. Eventually, the park will include additional walking trails, a 10,000-square-foot open-air event pavilion, a 7,000-square-foot multi-purpose pavilion, a seven-story observation tower with stage pad, restaurants, and additional recreational facilities.
Construction on basic infrastructure of the multi-phased project is scheduled to begin next year.
An adjacent 98-acre site, formerly the Blue Ash Airport, could also be incorporated into the park's plans.
At noon on October 26, Blue Ash City Council will hold a workshop
at the Blue Ash Municipal and Safety Center
to discuss its future use.
The City of Cincinnati closed the airport in late August and still owns the property.
Photo courtesy of the City of Blue Ash
Previous reading on BC:
Blue Ash selects MSA to design 'signature' park (8/15/12)
Blue Ash considering restructuring of airport deal (8/6/12)
Master plan completed, Blue Ash issues RFQ for Airport Park (5/30/12)
Ordinance supports Blue Ash Airport cleanup (2/1/11)
Cincinnati, Blue Ash await CORF, FAA funds for airport (7/12/10)