On June 9, more than a dozen local bloggers and photographers were treated to a free behind-the-scenes tour of Cincinnati Union Terminal, led by Steve Terheiden, senior director of facilities and operations with the Cincinnati Museum Center. The tour was meant not only to highlight what a tremendous asset Cincinnati has and some of the restoration work already performed, but also to point out some of the estimated $150 million-plus in repairs necessary to fix rusting structural steel and other major issues in the National Historic Landmark.

Today's photos were taken in Tower A, home of the Cincinnati Railroad Club, and on the building's rooftop, which features a section of green roof and stunning panoramic views.

Special thanks go out to Mr. Terheiden, Cincinnati Museum Center Digital Engagement Manager Lauren Bishop and Social Media Coordinator Natalie Nichols of the Cincinnati Museum Center, and Empower MediaMarketing Director of Marketing Kevin Dugan.

The remaining three parts of this series will be posted over the coming days, including shots of the building's rooftop, interior rooms, and rail yards.

These 37 photos have been added to the Cincinnati Union Terminal gallery, which now contains 210 photos.

Please click on each photo to enlarge to 800 x 600 resolution, and be sure to visit the Building Cincinnati galleries to view 4,607 photographs of dozens of Greater Cincinnati communities.



1. Cincinnati's passenger rail system.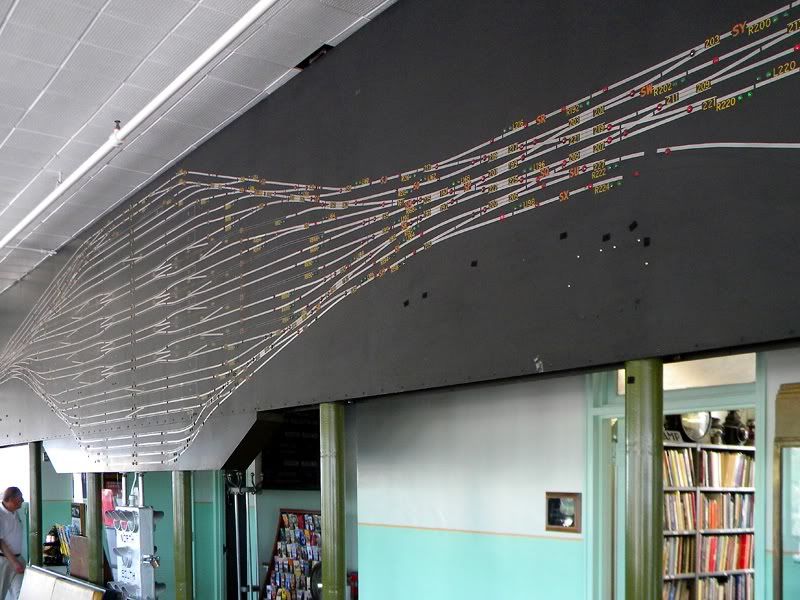 2. Inside Tower A. This board used to be used to track and route the trains.



3. Low-rise light industrial businesses of Queensgate.



4. Looking southward.



5. Looking southward, view of the CSX rail yards.



6. To the west, across the rail yards, lie Lower Price Hill and East Price Hill.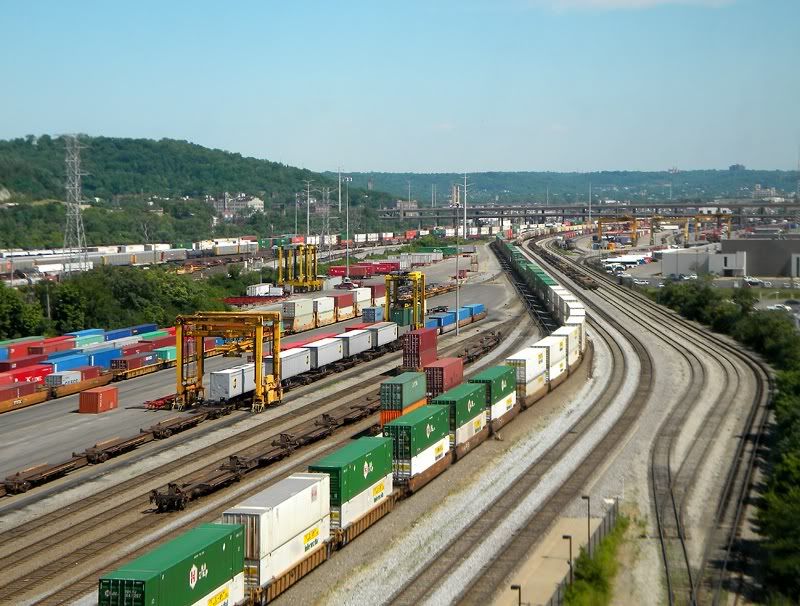 7. Looking northward, with the Western Hills Viaduct in the far background.



8. Fun for the kiddies.



9. A mighty brew!



10. Poor photo, but it does show some of water damage to the superstructure.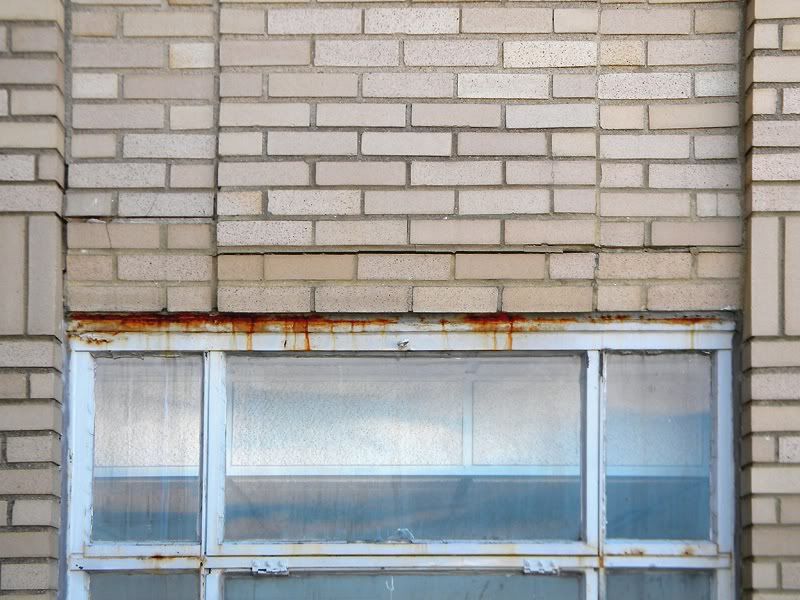 11. Now on the roof. More water damage, which can be seen around pretty much every window.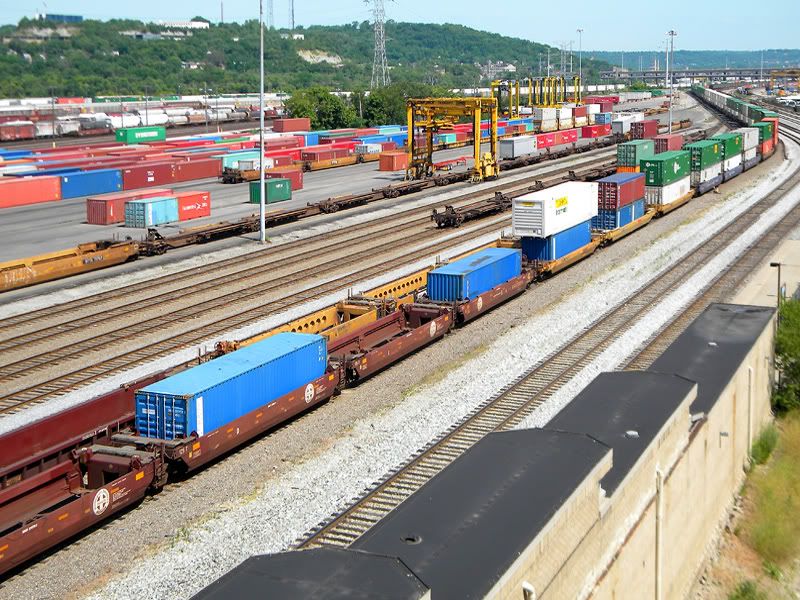 12.



13. The back of the half-dome.



14. Photographers on the precipice.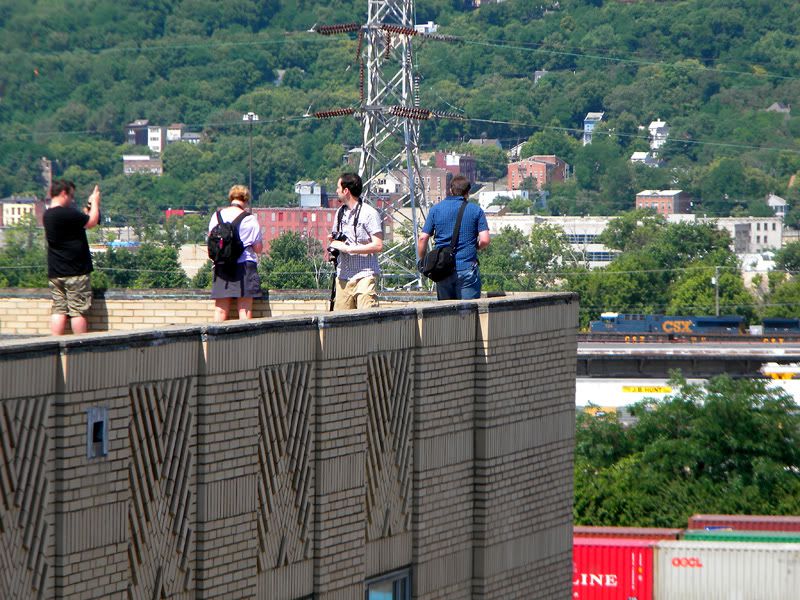 15. Closer.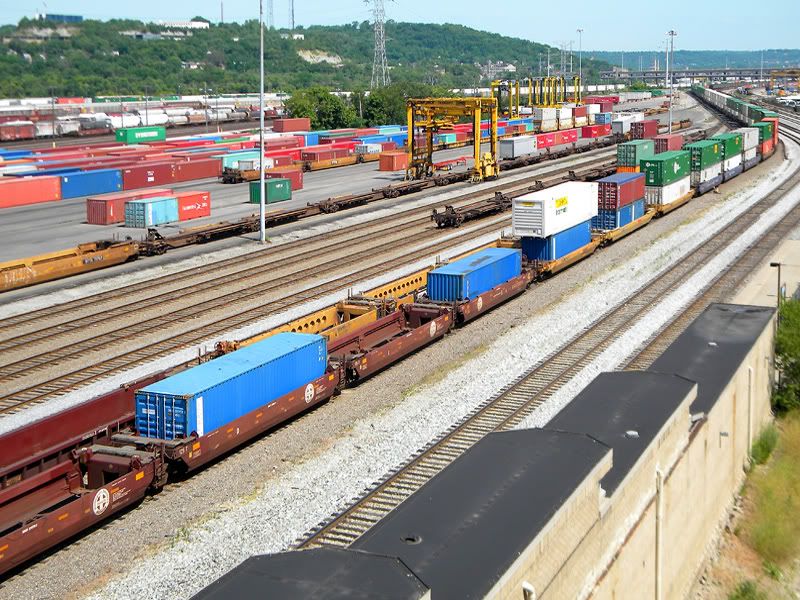 16. Looking northward. The Amtrak service ramp can be seen stepping down at the bottom right.



17.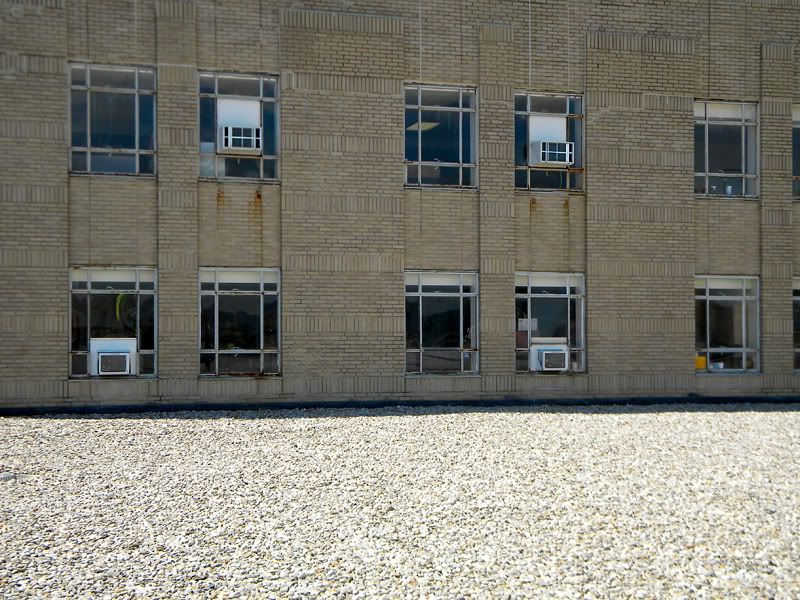 18.



19.



20. Nice set-up.



21.



22. Hi!



23. Connection between two points of rooftop egress.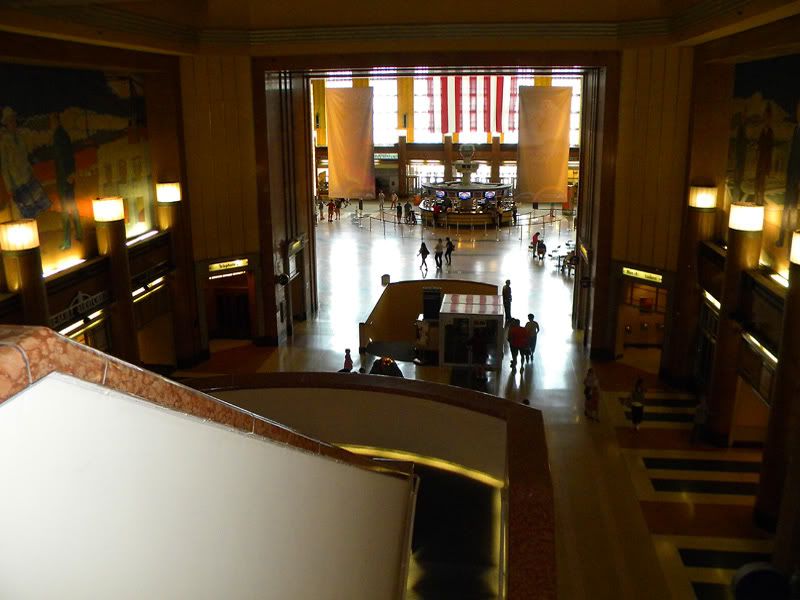 24. Looking downstairs toward the rotunda.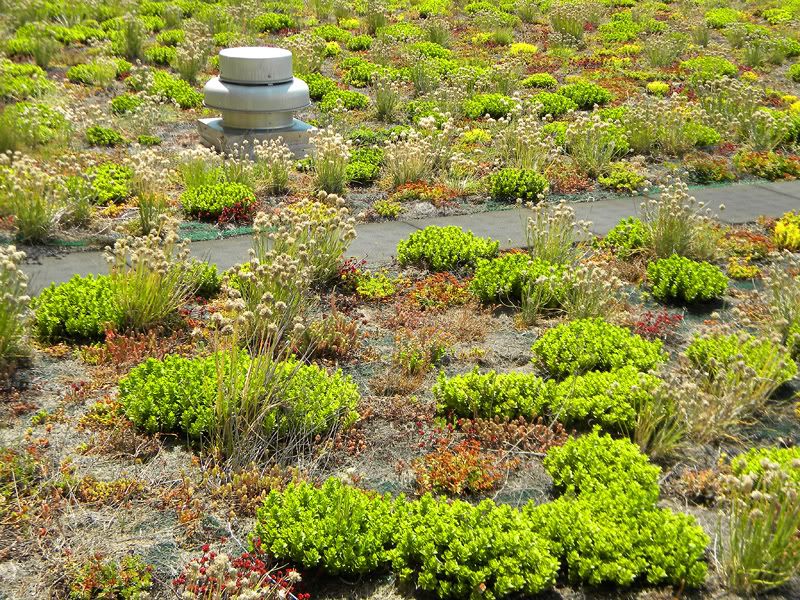 25. Cincinnati Union Terminal's green roof.



26.



27.



28.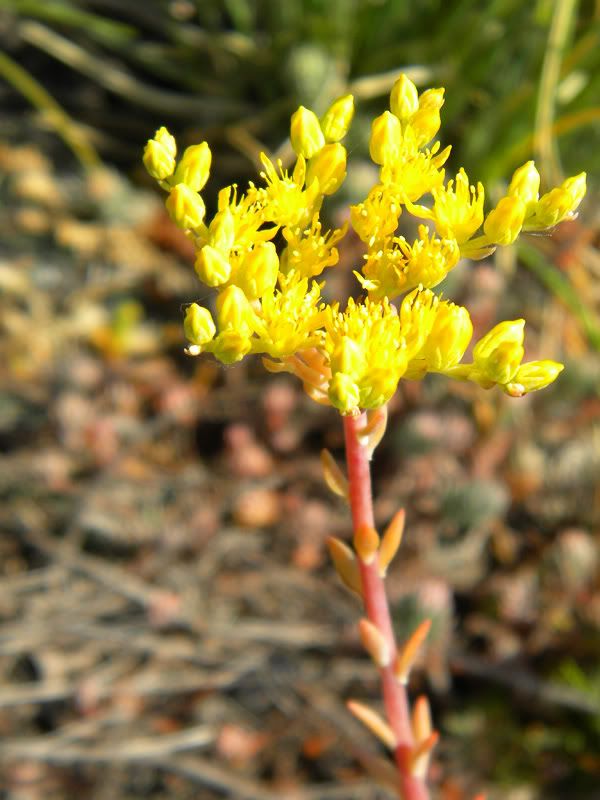 29.



30.



31. Great skyline view, albeit a bit hazy....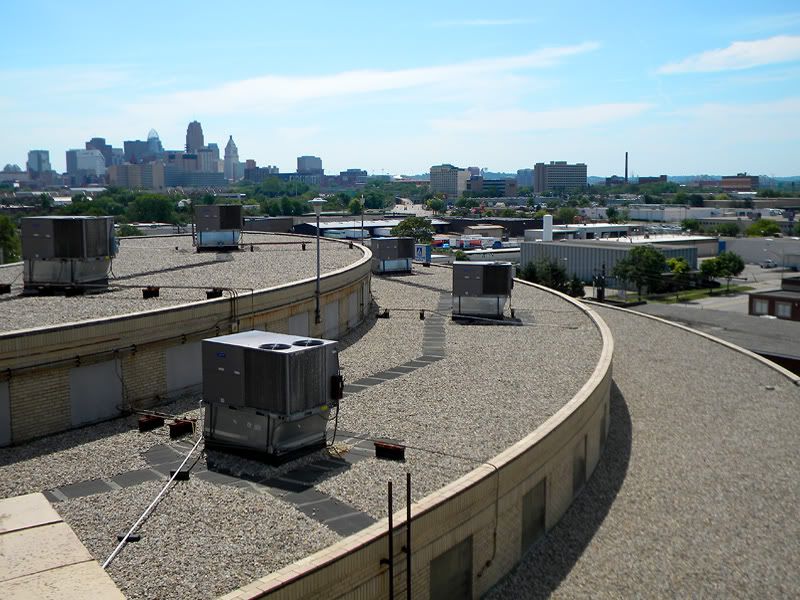 32.



33.



34. Traxxxxxxxxxx.



35.



36.



37. Cracked cladding.
Previous reading on BC:
Photos: Cincinnati Union Terminal: High Steel (7/2/12)
Celebrate trains at Museum Center tomorrow (5/11/12)
Rogers, curator of Union Terminal, retires (3/29/11)
Museum Center hosts celebration of trains this Saturday (5/5/10)
Inside Cincinnati Union Terminal (2/18/09)