ArtWorks
has won a $75,000 Our Town grant from the
National Endowment for the Arts (NEA)
for public artwork in Cincinnati's Pendleton neighborhood.
NEA's Our Town grants support creative placemaking projects centered around the arts. ArtWorks' site-specific public art projects, to be developed through a public engagement process, will be incorporated into Pendleton's streetscape redesign.
"We are incredibly honored to be one of only two cities in Ohio to receive this award," ArtWorks Director Tamara Harkavy said in a prepared release. "Now we look forward to engaging artists and engaging the community in this placemaking strategy – in the creation of this public art that we hope will make the City of Cincinnati proud."
The City of Cincinnati partnered with ArtWorks on the grant application.
"ArtWorks has played an integral role in helping to revitalize and energize Cincinnati's neighborhoods," Mayor Mark Mallory said. "I am proud and excited that the NEA has recognized our successful public art and embraced our vision to continue to decorate our community. This new project will add great, new art to the new public spaces we are creating around the casino."
ArtWorks is one of only 80 grant awardees out of 317 applicants. A total of $4.9 million in grants were awarded.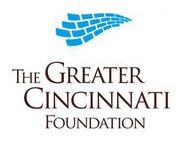 GCF awards grants, too
In other grant news, the
Greater Cincinnati Foundation
has provided grants to several local construction projects.
The grants, part of $1.8 million allotted to nonprofit 39 projects and programs, include:
Previous reading on BC:
Ten more murals coming this summer, regional total to 56 (6/19/12)
LPH school nixes group home, exploring other options (5/25/10)
Lower Price Hill facing another fight? (4/7/10)
Building official gets go-ahead for six MuralWorks sites (10/12/09)
Bond Hill office campus hits snag (12/17/07)