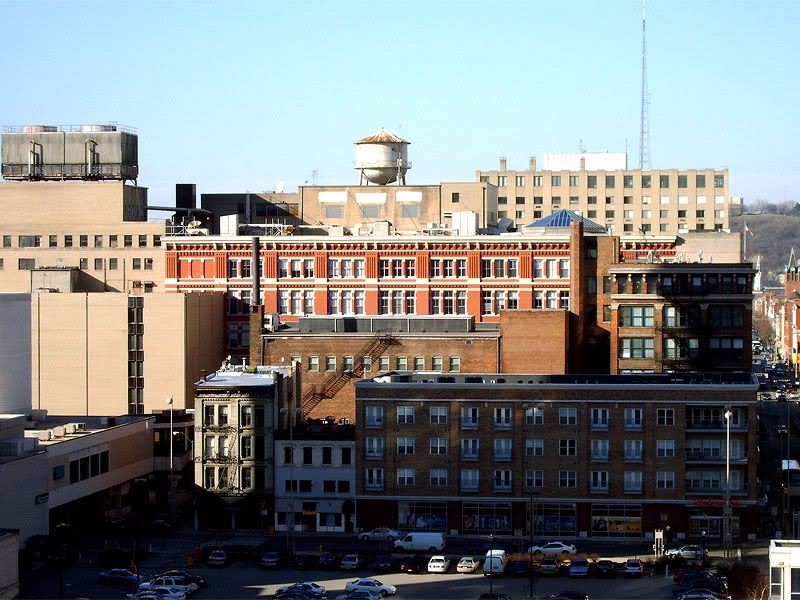 Cincinnati City Council last Tuesday approved a property sale and development agreement, a service agreement, and a garage lease and management agreement with the
Cincinnati Center City Development Corporation (3CDC)
and
dunnhumbyUSA
for the mixed-use development of Downtown's
Fifth and Race site
.
Under terms of the agreements, the City will sell the project site, appraised at $8.5 million, to 3CDC for $1.
3CDC will then subdivide the site into four air lots for each of the development's four components, which include:
An office building air lot, which will be sold for $1 to dunnhumbyUSA for construction of its $36 million, 200,000-plus-square-foot headquarters;
A parking garage air lot, which will support the construction of a $52 million, 1,030-space parking garage – approximately 60 percent of which will be built underground. 3CDC will sell this lot back to the City for $1, and the City will then execute a 35-year lease agreement with 3CDC – with two ten-year renewal options – for garage operations and management;
An air lot for 40,000-square-feet of street-level retail or commercial space, which will be owned by the developer; and
A residential air lot for a future tower containing 180-200 apartments, also to be owned by 3CDC.
Council also removed the two-acre site from the Downtown/OTR West District Incentive District tax increment financing (TIF) district and created a 30-year, project-based TIF.
The project is scheduled for completion by late 2014.
DunnhumbyUSA announced that it would build its new headquarters Downtown in January, having outgrown its current headquarters in The Offices at 444 West Third Street. The company expects to grow from 450 employees to 1,000 employees by 2018.
3CDC and dunnhumbyUSA have engaged New York-based
Gensler
to design the project. Local subcontractors
KLH Engineers
,
Kleingers & Associates
,
THP Limited
, and the
Preview Group
will work with Gensler, and
Turner Construction Company
will serve as the construction manager.
Previous reading on BC:
New Fifth and Race proposal could reach 30 stories in height (6/15/12)
Amended agreement provides up to $12M for dunnhumbyUSA building, relocation (3/26/12)
dunnhumbyUSA unveils new Downtown HQ (9/30/09)
Lease would provide better access for dunnhumbyUSA parking (8/3/09)
Additional parking OK'd for dunnhumbyUSA expansion (6/25/09)