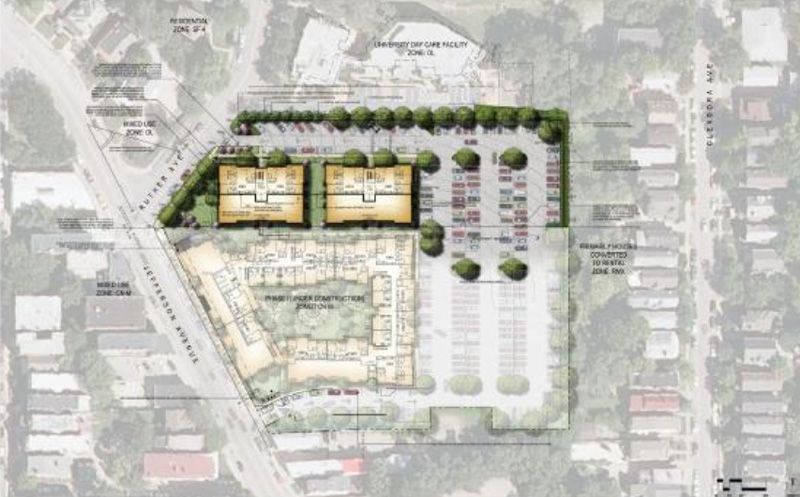 At its meeting June 6, Cincinnati City Council unanimously approved a rezoning that will allow for the expansion of Corryville's University Edge student apartment development.

The rezoning of the property at 3306 Ruther Avenue from OL Office Limited to CN-M Commercial Neighborhood-Mixed allows developers Hallmark Student Housing Cincinnati II, LLC to demolish a medical office building on the site and to construct two 14-unit buildings and 110 parking spaces.

While multi-family residential is permitted in an office zone, the change allows for the consolidation of the parcel with Phase I, which includes 92 residential units and 134 parking spaces already under construction. Every unit in Phase I has been pre-leased.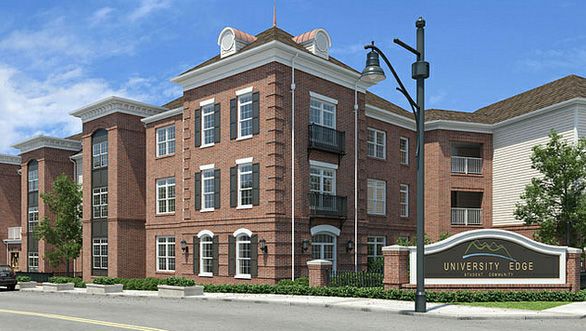 The developer was awarded the project through a University of Cincinnati request for proposals (RFP) process in 2009.

The medical office tenant, UC Health Primary Care, moved to a new space at 3120 Burnet Avenue last month.

The building to be demolished was built in 1975.