Camp Washington community organizer Joe Gorman is again pleading for the City to pressure Todd Hosea, vice president of Crosley Building owner Hosea Project Movers, to clean up his property.

In a letter to Mayor Mark Mallory and members of Cincinnati City Council, Gorman said that the 300,000-square-foot condemned industrial building, at 1333 Arlington Street, is "laden with graffiti, overgrown weeds and trees growing out of the roof, tagged billboards on top of the structure, rusted machinery, broken windows, and trash all around the building."

A criminal case was filed against Hosea Project Movers President and CEO David Hosea on Friday. Hosea is also behind more than $140,000 in taxes on the property.

With the World Choir Games fast approaching, now is the time to clean up the high-profile building, Gorman said.

"It's a prime time to show off our City, its beautiful buildings Downtown, the vibrant Banks, the rejuvenated Over-the-Rhine, and, the 52 neighborhoods housing and welcoming visitors from all over the world," he said. "To have visitors who are aware of the powerful legacy of Mr. Powel Crosley see his namesake building, which at one time produced radios and appliances and housed the 'nation's station' 700 [WLW] radio broadcasts – is exactly the wrong impression we want to project."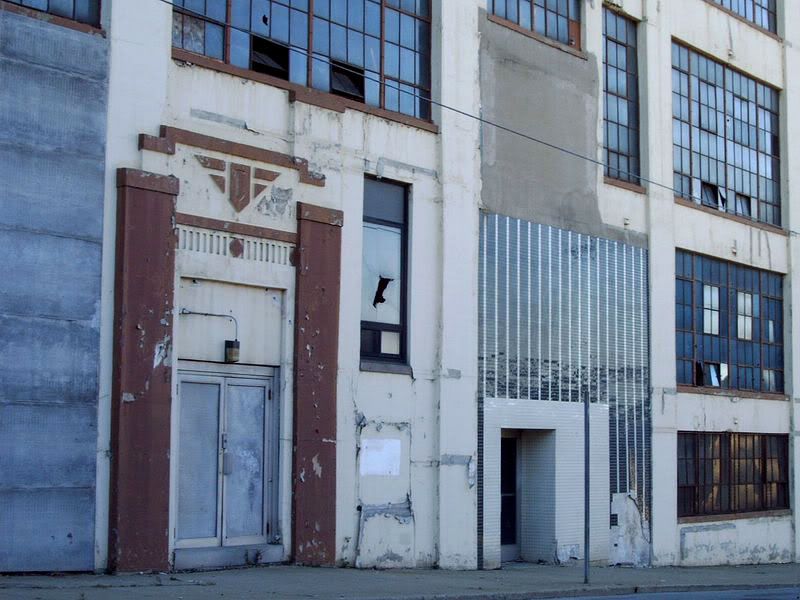 The Camp Washington Community Board and the Camp Washington Business Association have repeatedly asked the Hoseas to keep the property secured and clean. In 2009, Gorman sent Todd Hosea an e-mail asking him to take a more aggressive stance on the building, which he referred to as being in a state of "inglorious decay".

The Hoseas have been trying to sell the building for more than six years. Thus far, they have been unable to attract funding for environmental assessments that would make the property more marketable to developers.

Gorman has referred Todd Hosea to the Port of Greater Cincinnati Development Authority for possible assistance.

Laura Brunner, president and CEO of the Port Authority, says that her organization has no current involvement with the property.

"The Port Authority is very interested in the Camp Washington corridor," she said. "We look forward to seeing a redevelopment of this site in the future."

Todd Hosea could not be reached for comment.

Previous reading on BC:
Camp Washington organizer sick of Crosley's 'inglorious decay' (10/29/09)
Environmental assessment could help Crosley Building owner better market property (6/18/09)