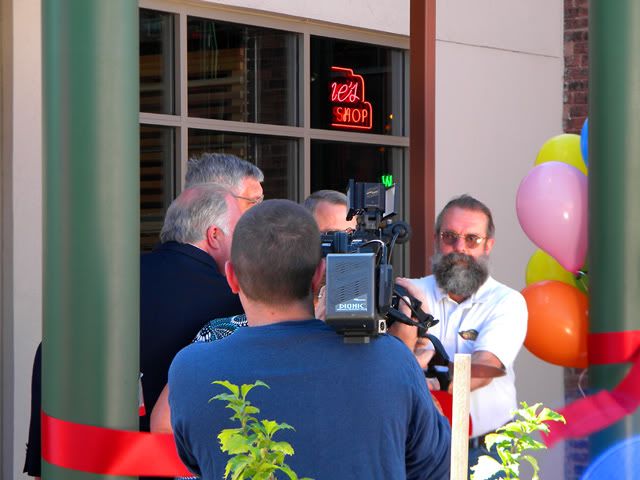 The American Sign Museum opened its new home in Camp Washington with a ceremony on Saturday morning.

The $3.3 million project transformed the building at 1330 Monmouth Street, built in 1912 and once home to the Oesterlein Machine Company and the Fashion Frocks clothing plant, into 20,000 square feet of display space for the museum's approximately 4,000 artifacts of Americana.


The new space also boasts Neonworks, a working neon shop that will work to manufacture and restore signs; a "Main Street", complete with cobblestone streets; and an archive of books, photos, and documents related to the history of sign making.

Founder Tod Swormstedt began collecting signs in 1999, following 28 years with Signs of the Times a trade magazine his great-grandfather founded in 1906. He opened the museum to the public in April 2005, at Essex Studios in Walnut Hills.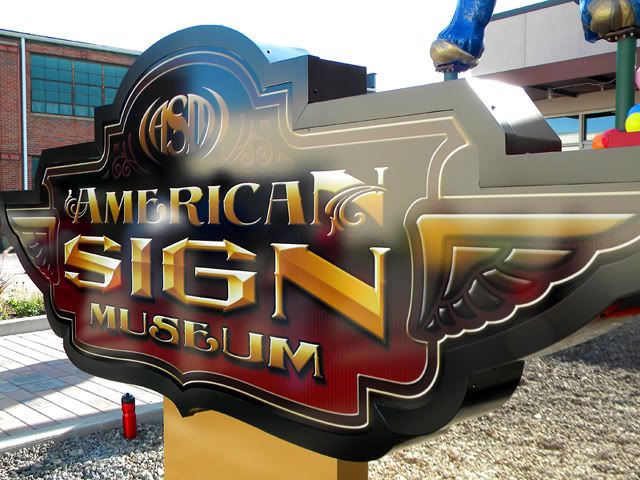 "I didn't know anything about museums," he said. "Almost as soon as we opened, we were out of space."

The new space, acquired in late 2007 is more than four times larger.

Joe Gorman, community organizer with the Camp Washington Community Board, calls Swormstedt the "Indiana Jones" of the sign industry.

"When I met Tod over at the Essex, I knew we had a great opportunity to get him over here," he said. "This museum will provide many years of enjoyment to the City of Cincinnati and will be a boost in the arm for Camp Washington and the more than 150 businesses that call this neighborhood home."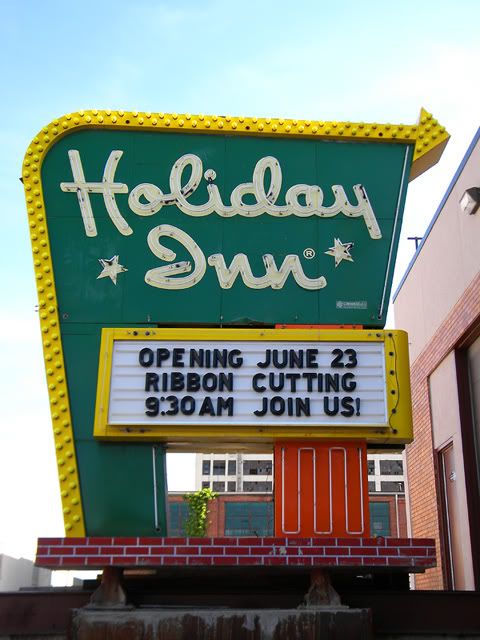 The American Sign Museum is the only public museum dedicated to signs in the United States, bringing Cincinnati another national and international draw.

"We've watched the Sign Museum grow over the last several years," said Linda Antus, president and CEO of the Cincinnati USA Regional Tourism Network. It's very distinctive for our region."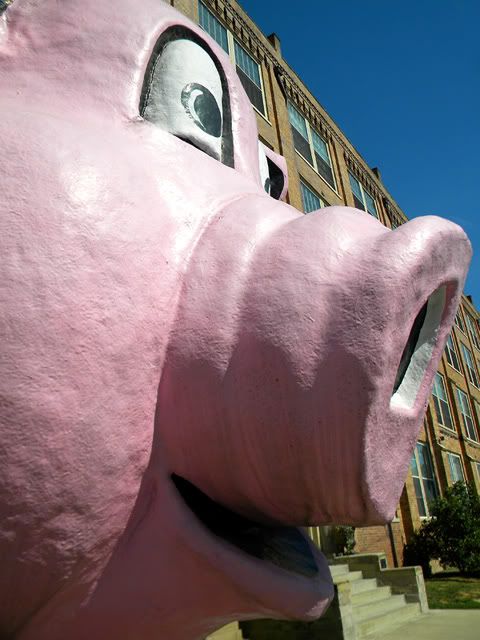 Barrie Perks, vice president of sales and services for the Cincinnati USA Convention and Visitors Bureau, agreed.

"This is an incredible museum, one which we're really excited for," he said. "It's an exciting sign of things to come – pun intended."

Through June 30, the museum is holding its annual online auction, with all proceeds going to its operating budget and the acquisition and restoration of signs.

Previous reading on BC:
American Sign Museum closes on property, to open in 2008 (10/11/07)