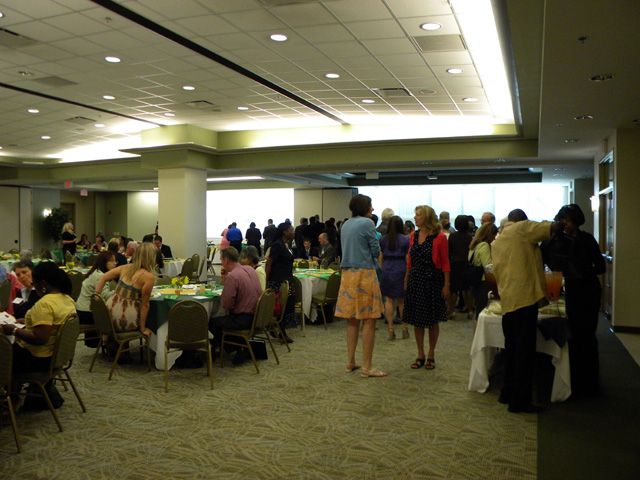 Excellence in community development was rewarded at the Community Development Corporations Association of Greater Cincinnati 2012 Annual Awards Celebration, held yesterday afternoon at the Cincinnati-Hamilton County Community Action Agency in Bond Hill.

Keynote speaker Paul Kaboth, vice president and community affairs officer in the Federal Reserve Bank of Cleveland's Community Development Department, shared the best practices he's observed in his ten months on the job.

"We know what makes neighborhoods vibrant," he said. "It's not a mystery. It's amenities, good housing, education, safe streets. It's all of those things."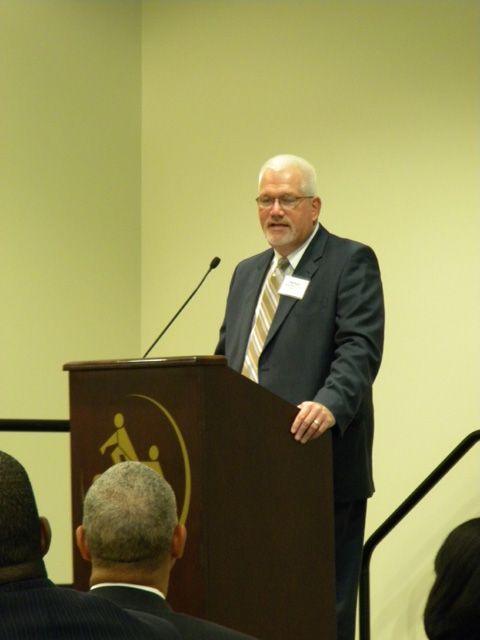 And while it's not a mystery, the challenges communities face can make addressing those issues more complex. What's needed, he said, is strong leadership, the buy-in of anchor institutions and other community assets, public-private partnerships, and community participation.

Kaboth cited as examples East Liberty in Pittsburgh, where development of a Whole Foods Market and Target stabilized housing values, brought much-needed jobs, and lowered crime rates; Ohio City in Cleveland, where support from anchor institutions such as Lutheran Hospital and St. Ignatius High School helped to develop a strategic plan to create an artisan's neighborhood; and Eastlake in Atlanta, where the community development corporation worked with the YMCA of Metro Atlanta and Atlanta Public Schools on an initiative to create a neighborhood based on "cradle-to-college" education, wellness, and mixed-income housing.

"It depends upon the neighborhood, it depends upon the people, it depends upon the community," he said. "I think what we're starting to learn at the Federal Reserve is that it's people and place – not people or place."

So who's best representing that idea here? This year's winners included:

Most Outstanding CDC Volunteer: Doug Barnacio, interim executive director at Cincinnati Housing Partners;
Most Outstanding CDC Volunteer: Mike Cappel, College Hill Community Urban Redevelopment Corporation (CURC);
Most Outstanding Government Staffer: Jody Robinson, assistant city administrator of Bellevue;
Most Outstanding Consultant: William Witten, major projects consultant for the Avondale Community Council;
Most Outstanding Collaborative Effort: The College Hill Challenge Grant, in which the College Hill CURC raised a match of $200,000 pledged by a neighborhood resident to buy property in the business district;
Most Outstanding Collaborative Effort: The form-based code pioneers College Hill CURC, Madisonville CURC, Walnut Hills Redevelopment Foundation, and Westwood CURC for contributing $10,000 apiece for neighborhood charrettes, to be held this fall; and
Most Outstanding Project: The Elberon Senior Apartments, the $7.4 million redevelopment of a prominent, blighted building into 37 affordable apartments in East Price Hill.
Previous reading on BC:
Photos: Grand opening of the Elberon Senior Apartments (4/16/12)
Price Hill the driver for Elberon's rebirth (4/12/12)
Incline District closer to formal recognition (4/4/11)
Model Group wins LEED tax exemptions for Elberon, Woodburn Pointe (3/21/11)
CDCAGC annual awards honor excellence in community development (7/1/09)