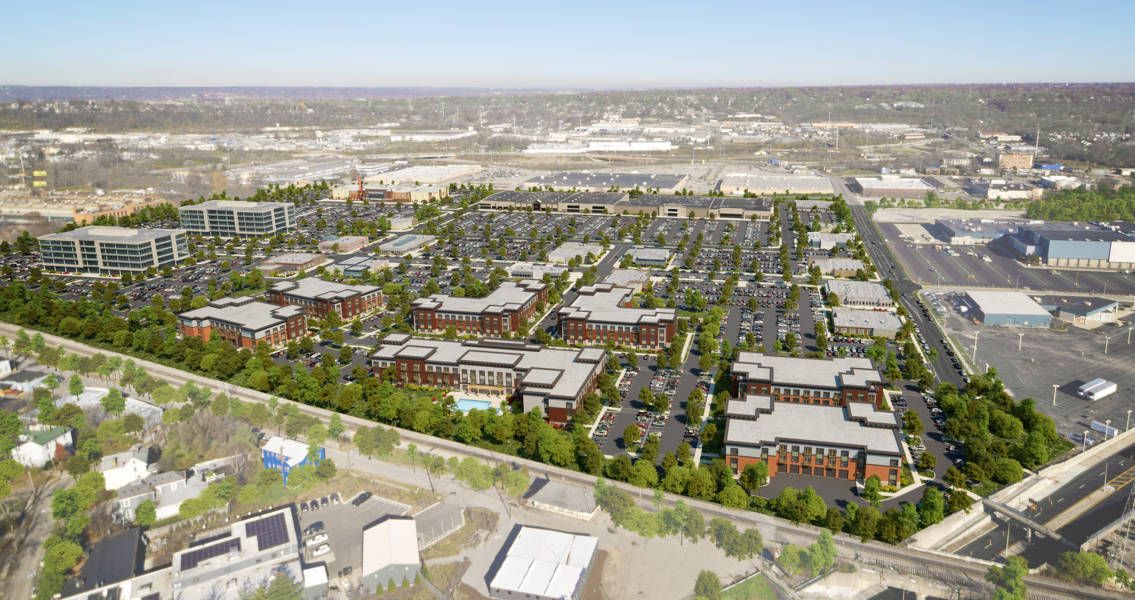 Cincinnati City Council last Wednesday approved the execution of a 15-year Community Reinvestment Area tax exemption agreement with Oakley FC, LLC (
Flaherty & Collins Properties
) for the residential portion of Oakley Station.
The $26.7 million "the blvd @ Oakley Station" will consist of 302 apartment units in seven three-story buildings, spread among ten acres on the southeast corner of the former Cincinnati Milling Machine site at
4701 Marburg Avenue
.
The 75 percent property tax exemption will reduce the tax liability of the development by approximately $8.4 million over the life of the agreement. The project has been registered with the
U.S. Green Building Council
as LEED for Homes Multi-Family.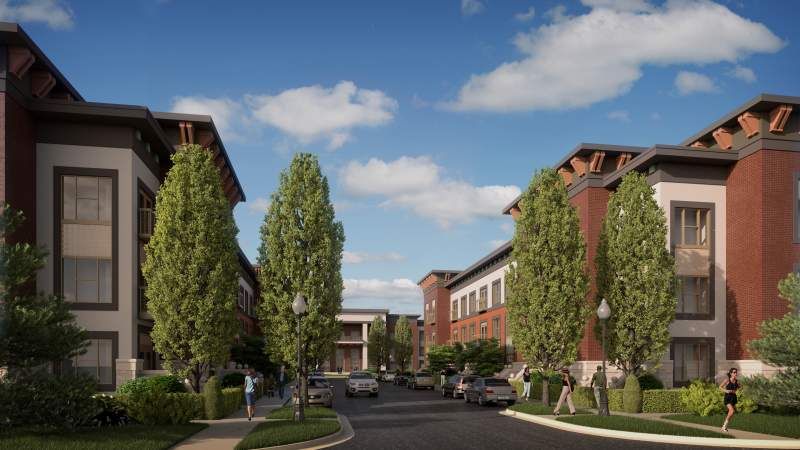 Construction is scheduled to begin in May, with completion by the end of 2013. Rents are expected to be between $900 and $1,500 a month.
USS Realty, LLC and
Vandercar Holdings
are developing the 74-acre, $120 million Oakley Square mixed-use development, which will also include 350,000 square feet of new retail and restaurant space, 300,000 square feet of office space, a 56,000-square-foot
Cinemark
movie theater, and 4,250 surface parking spaces.
Indianapolis-based Flaherty & Collins Properties has developed more than 6,000 multi-family units in five states.
Previous reading on BC:
City to accept up to $12M for Kennedy Connector road project (3/28/11)
Hearing on Oakley Station remediation tonight (3/8/11)
Cincinnati to apply for federal transportation grants (4/1/10)
Oakley open house shows Kennedy Connector preferred alternative (6/25/09)
Vision Land puts Millworks plans on website (7/22/08)