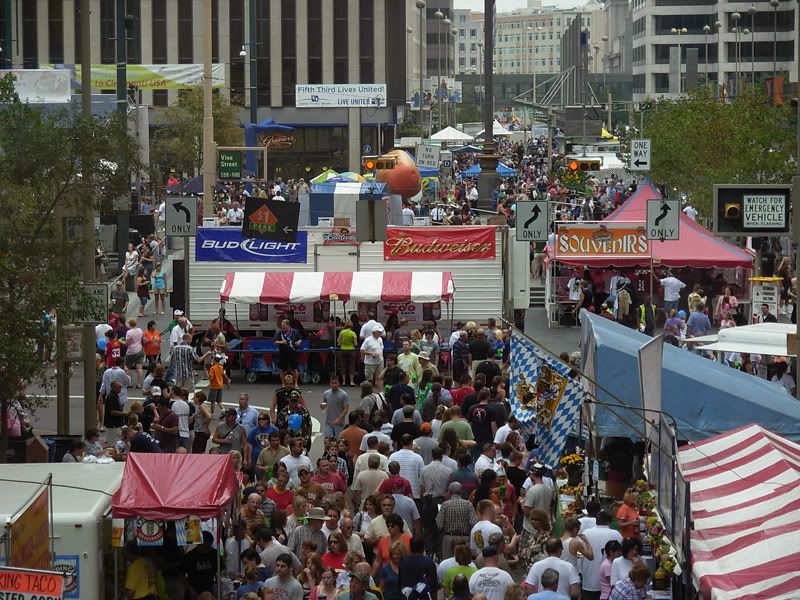 A motion by Vice Mayor Roxanne Qualls to close Fifth Street between Vine and Walnut streets to vehicles during two upcoming festivals was adopted by Cincinnati City Council today, which could lead to the roadway being closed during other designated weekends.

Specifically, the motion closes the eastbound roadway between April 30 and May 2 and again between September 10 and September 12, for the Cinco de Mayo/Flying Pig Marathon and the Cincinnati Beer Festival, respectively.

"Streets are really the public living rooms of our communities," Qualls said in a media release. "This will enhance what's already a great public space in downtown by creating a richer variety of uses and activities in an environment where people feel comfortable, safe, and sociable."

Fountain Square Managing Director Bill Donobedian agreed. The closure could allow for a more eclectic group of vendors, exhibits, and entertainment to set up shop.

Fountain Square management could even gain the option of closing the street during weekends this summer, and on even more weekends in 2011.

"Public spaces don't have to be defined by parks or squares," he said. "The city has so many assets that can be repurposed so we can get more out of them. If we step back and ask 'what if', Cincinnati can be as exciting and dynamic as any city, if not more so."

Councilmembers Chris Bortz, Laketa Cole, Chris Monzel, Laure Quinlivan, and Cecil Thomas co-sponsored the motion.