A nearly two-year project to develop Covington's historic and cultural narrative came to an end on Friday with the opening of Experience Covington.

Unveiled at the Covington Artisans Enterprise Center, the tour of Covington's heritage covers over 35 sites in 18 city neighborhoods, organized into six themes: faith, arts and culture, historic, architecture, "unexpected", and neighborhood tours.

An interactive kiosk, located at the downtown Covington branch of the Kenton County Public Library, 520 Scott Street, will allow residents and visitors to pick up printed copies of driving maps and neighborhood walking tours and mp3 players pre-loaded with theme-based audio tours – free of charge.

Visitors and residents also can get tour information and share their stories on the website.

The tours are part of heritage tourism program developed to better market the city to tourists, residents, and potential homebuyers.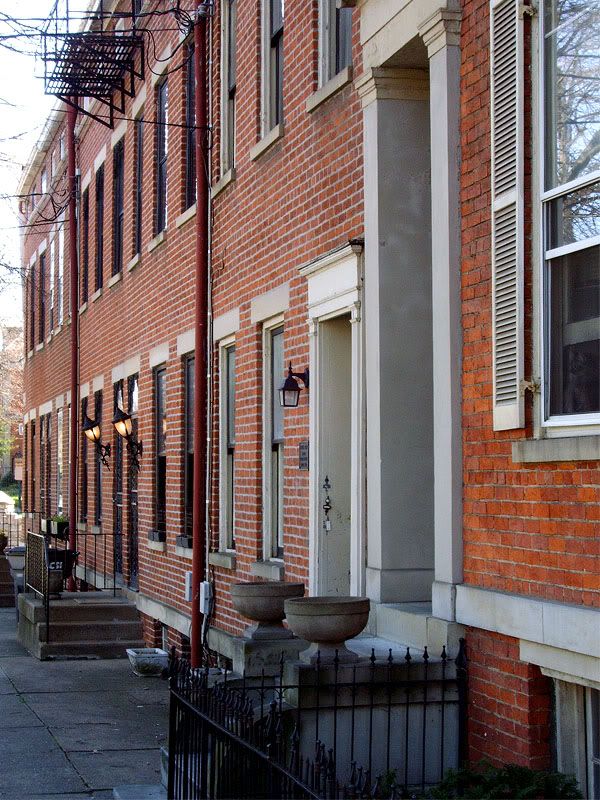 "The City of Covington had embarked on a strategic plan process and we had identified that the City's greatest assets are the remarkable preservation of the historic housing stock, our arts and cultural heritage sites, and landmarks such as the Roebling Suspension Bridge that defines Covington's geographical significance in the Civil War and historical stories of slavery including the Margaret Garner story," said Jean St. John, director of community arts initiatives for the Center for Great Neighborhoods of Covington.

St. John says that Kathie Hickey, director of Renaissance Covington, gathered together a group of arts and cultural organization leaders, historians, and preservationists to help develop the program.


In September 2007, the group was awarded a $130,000 grant from Preserve America.

In addition to the Covington group, support was given by the Center for Great Neighborhoods of Covington, the Kentucky Historical Society, the Kentucky Oral History Commission, the Kentucky Folklife Community Scholars Program, and the Kenton County Public Library.

Resident input into Covington's most important sites was gathered through an 11-question essay survey.

"We knew we had a story to tell," St. John said.

Previous reading on BC:
'Voices of Covington' part of larger heritage tourism initiative (12/15/08)
Covington seeking input on points of interest (8/5/08)