Last April, several people submitted ideas to Cincinnati city council on how the City's piece of $787 billion in American Recovery and Reinvestment Act (ARRA) funding should be spent.

In a recent memo to council, city manager Milton Dohoney Jr. addressed each of those ideas.


Preservation

Cincinnati Preservation Association preservation director Margo Warminski suggested using the funding for rehabilitation and weatherization of the City's historic building stock.

Dohoney says that the ARRA-funded Community Development Block Grant program (CDBG-R), from which the City expects to receive approximately $3.5 million, could be applied to this type of work.

Dohoney cautions that the City's CDBG-R plan, approved by council and submitted to the U.S. Department of Housing and Urban Development in June, does not budget any money for demolition, but does include $1.6 million in funding for the renovation of the American Can Building in Northside and $218,000 for a homeowner repair program in the City's Neighborhood Enhancement Program target areas.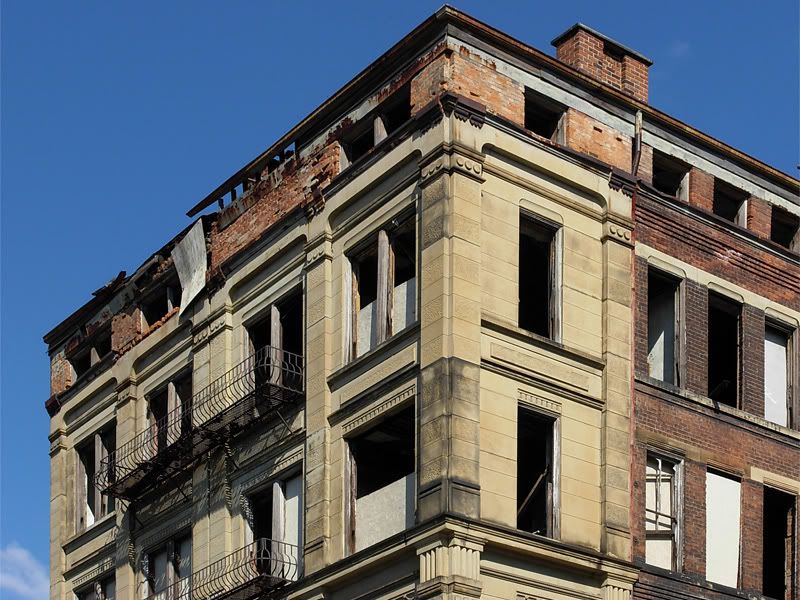 "This program will provide forgivable loans to low income homeowners to correct code violations and thereby preserves the current housing stock of the City," he says.

However, the City has submitted a joint application with Hamilton County for the ARRA-funded Neighborhood Stabilization Program (NSP-2).

Approximately 90 percent of that funding will be applied to rehabilitative projects, with the remainder dedicated to blight remediation.

"The joint NSP-2 application does include funding for demolition of foreclosed nuisance properties," Dohoney says.



Public safety in East Price Hill

Dan Boller of East Price Hill suggested that some of the money be used to build a new state-of-the-art public safety facility for Cincinnati Police Department District 3 and Cincinnati Fire Department Engine 17.

Over the past few years, other East Price Hill residents have suggested sites for a replacement of the cramped, outdated Warsaw Avenue complex.

Dohoney says that the ARRA provided approximately $210 million in funding for the Assistance to Firefighters Fire Station Construction (FSC) grant program through the U.S. Department of Homeland Security, but that the competitive grant program can only be used to fund construction of new or renovated fire stations.

The City already has submitted an application for FSC funding, hoping to apply that money to the construction of new fire stations 8 and 35; the renovation of fire stations 5, 14, 24 and 29; and the installation of permanent generators at all remaining fire stations.

"Due to the fact that Police-related costs associated with a joint Police/Fire facility would not be eligible under the FSC guidelines, and the need for additional planning, site identification, and land acquisition associated with such a facility, this project was not included in the City's FSC application," Dohoney says.



Walnut Hills improvements, and sidewalks

Jewel Rice of Walnut Hills hoped that the City would pour some ARRA dollars into the "seedy" Peebles Corner business district, adding satellite City offices, apartments, a grocery store, and community gardens; City resident Bonnie Parsons wanted cracked and broken sidewalks repaired.

But neither of these are candidates for ARRA funds, Dohoney says.

He says that the meager amount of CDBG-R money that could be available for such projects would require significant revisions to the application, further approvals, and re-submission.

"Any change to this plan would require the submission of a new Substantial Amendment to the City's 2008 Consolidated Plan/Action Plan," Dohoney says. "Furthermore, due to the program restrictions on the use of CDBG-R funding, any sidewalk repair program funded through CDBG-R would only permit the use of such dollars in low and moderate income neighborhoods."

He adds that, in the City of Cincinnati, abutting property owners are responsible for maintaining the sidewalks in front of their property.

You can track the City of Cincinnati's ARRA awards and spending on its stimulus funding website. Photo of Peebles Corner courtesy of Dan Becker, Queen City Survey.

Previous reading on BC:
HUD secretary approves $3.5M in stimulus funds for Cincinnati (7/13/09)
Stimulus funding for The Banks moves up schedule, costs (6/17/09)
Stimulus funds could go to Ohio River Trail (5/20/09)
Plenty of stimulus ideas rolling in (4/22/09)
Vote on Cincinnati stimulus projects! (2/5/09)