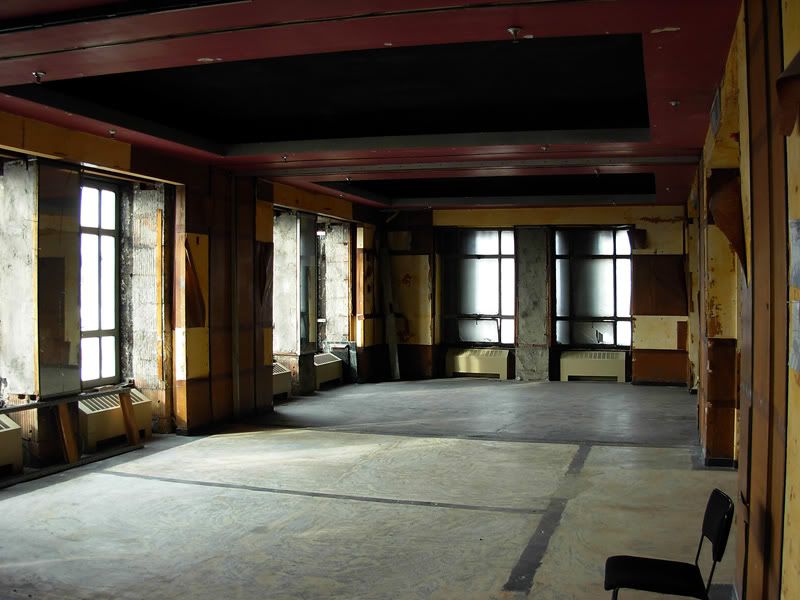 HGC Construction has emerged as the lowest bidder and has been selected to serve as general contractor for the $9 million first phase of Cincinnati Union Terminal's $120 million restoration project.

"We are very excited to begin this project," said Douglass W. McDonald, president and CEO of Cincinnati Museum Center. "Union Terminal is our organization's most important artifact and this project will begin the process to ensure the building's health and vitality for years to come."

The area for the first phase, housing the Cincinnati Dining Room and several adjacent rooms, will make these previously closed spaces available for community programs and events.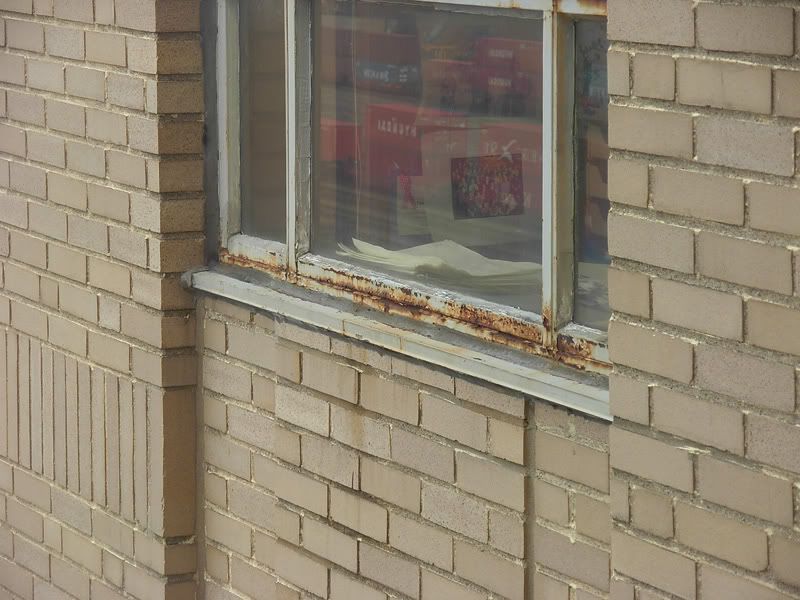 A 2005 study conducted by nationally recognized design firms and professionals utilized thermography, radar, and ultrasound – producing a kind of "building MRI" that showed just how much damage water had caused to the superstructure.

Restoration will include the repair of roofing, steel columns, flashing, masonry, original and replacement windows and building systems.

Attention also will be paid to the restoration of interior finishes and several historic murals.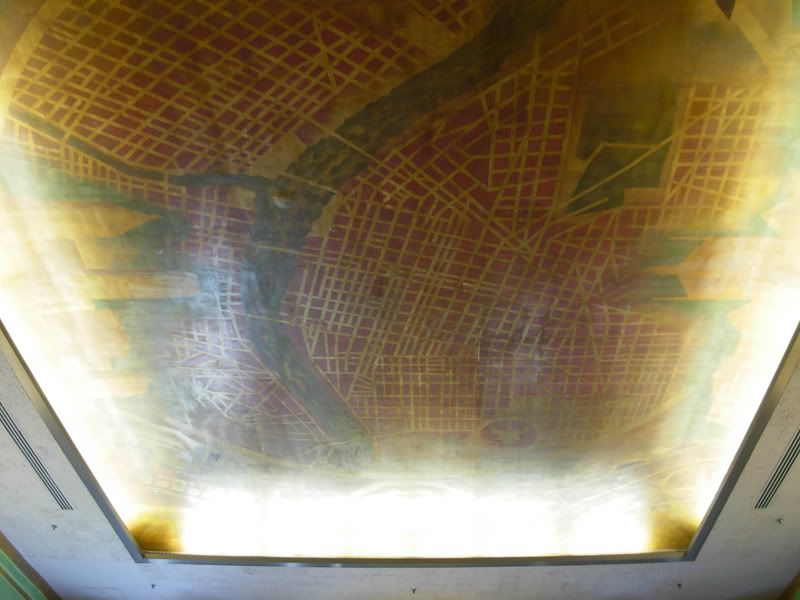 HGC president Michael Huseman said he is pleased to be working on such a significant piece of architecture.

"HGC Construction is thrilled to be providing construction services for this historic landmark structure," he said. "We are enthusiastic about starting the renovations and restoring the grandeur to Cincinnati Union Terminal."

Funding for the project comes from the Ohio Cultural Facilities Commission, the City of Cincinnati, the National Park Service Save America's Treasures program, and Hamilton County tax levy dollars.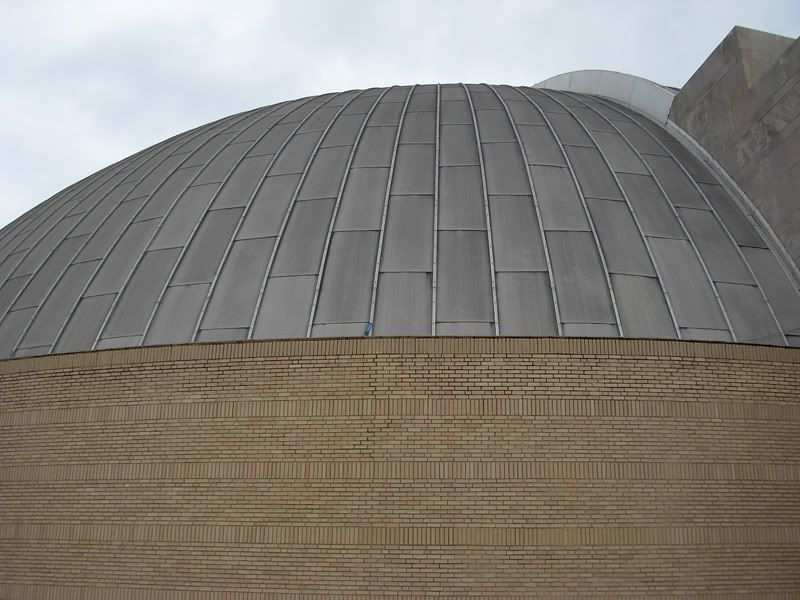 A race against time

Following the completion of phase one in early 2010, efforts will turn to raising funds to complete work on the entire 500,000-square-foot structure.

Although the first phase work will inform how much renovation work will be required on the rest of the building, phase two likely will replicate phase one's repairs on a much larger scale – requiring complete removal of the building's structural skin.

Experts believe that the damage will accelerate exponentially with time.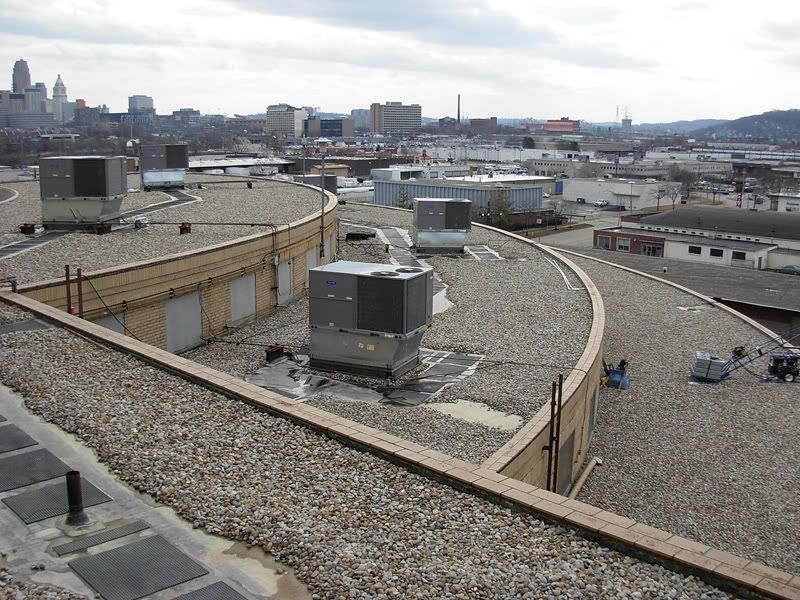 "Stretching the process over a long period poses the risk of certain building elements and systems failing, with additional interim and/or emergency repair costs incurred to ensure Museum Center continues its operations," said Dr. George Skarmeas, preservation architect principal for restoration partner RMJM. "Sadly, this is a reality that has been recurring with increasingly alarming frequency.

McDonald hopes that tax dollars will not be needed, but doesn't rule that possibility out.

"Tax dollars will be needed for this public building, but we recognize that the tax burden on Hamilton County residents cannot be increased," he said. "Any request will be in accordance with the Hamilton County Board of Commissions Voted Tax Levy Policy."

Cincinnati Union Terminal has had more than 150 million visitors since opening in 1933.

Previous reading on BC:
Museum Center seeking expanded landmark status (5/26/09)
Inside Cincinnati Union Terminal (2/18/09)
Photos: Union Terminal turns 75 (4/4/08)