The third phase of WatersEdge at Bellevue is up to five floors of studs and steel on Eden Avenue, with one contractor doing masonry work on the building's elevator shaft.

The final mid-rise of Joshua One's $30 million project will be similar in appearance to the two completed buildings - seven stories with two 3,200-square-foot units per floor (none on the ground floor), priced between $1 million and $1.3 million.

Construction is expected to conclude during the first quarter of next year.

Please click on each image to enlarge to 640 x 480. Photos will open in a new browser window.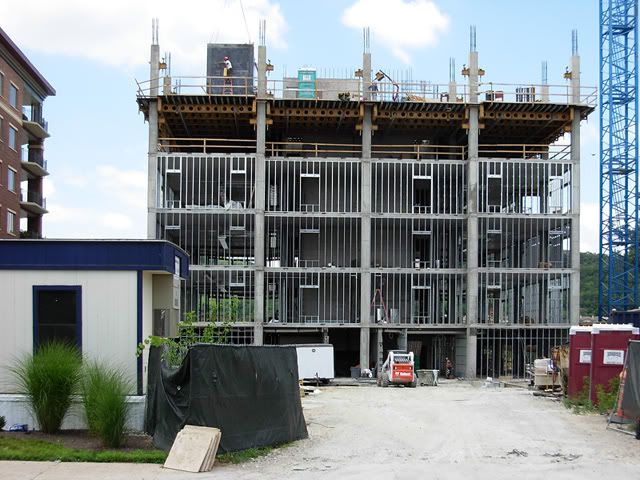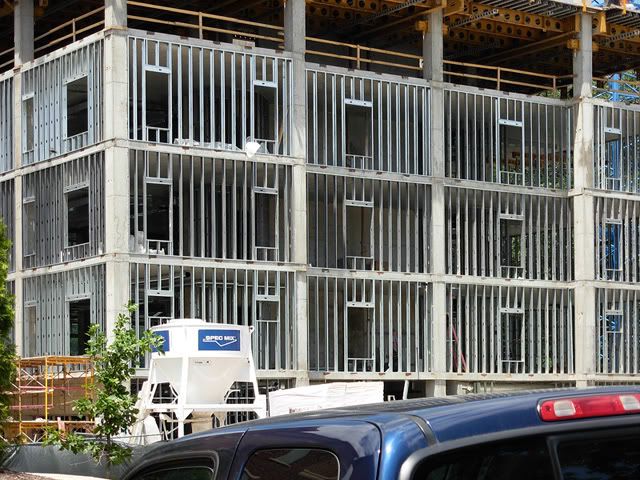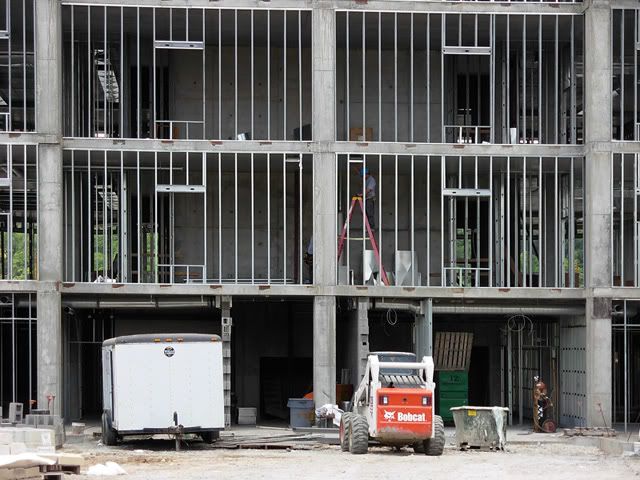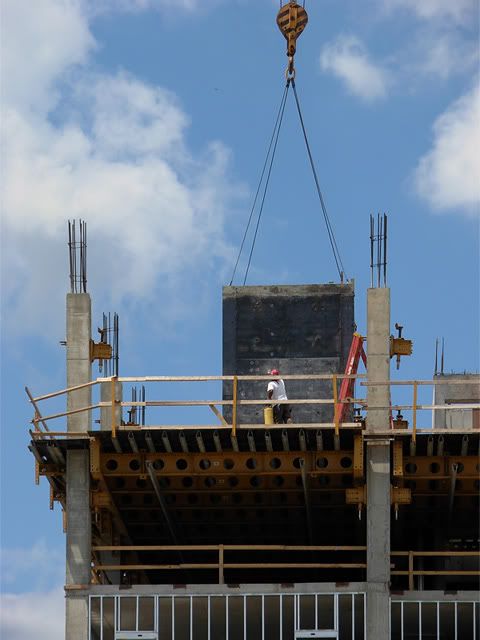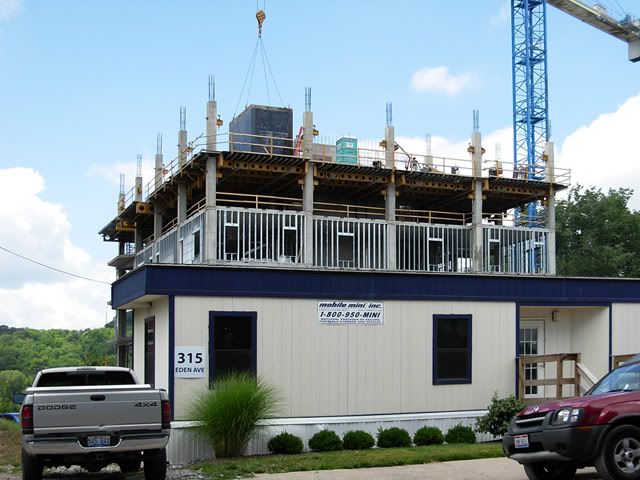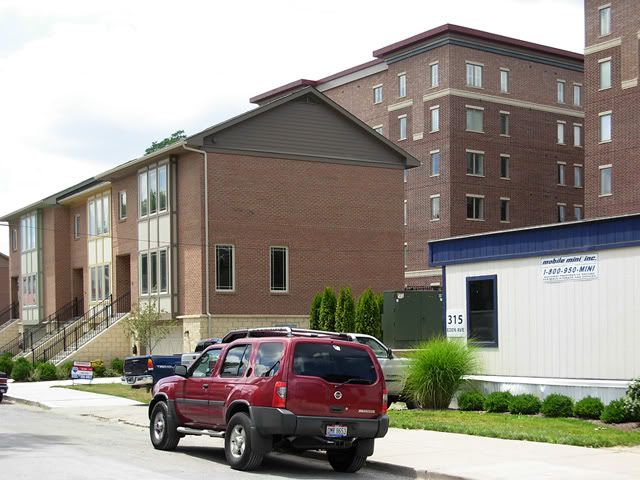 Previous reading on BC:
WatersEdge Phase III hits the market (3/3/08)
WatersEdge photo update, 12/6/07 (12/12/07)
Bellevue photo update, 3/21/07 (4/3/07)