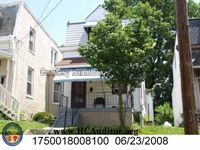 NEIGHBORHOOD:
East Price Hill
YEAR BUILT:
1900
USE:
Single-family dwelling
OWNER:
Meyer Management Inc.
ASSESSED VALUE:
$20,230
ORDERS:
--
CONDEMNED:
April 2013, following a fire that caused an estimated $30,000 in damage, severely burning the second floor joists and most of the nearby support members, and damaging the building's heating and electrical systems. One adult and five children were displaced.
HAZARD:
--
REASON RAZED:
Demolished by the owner to close out orders.
MAP