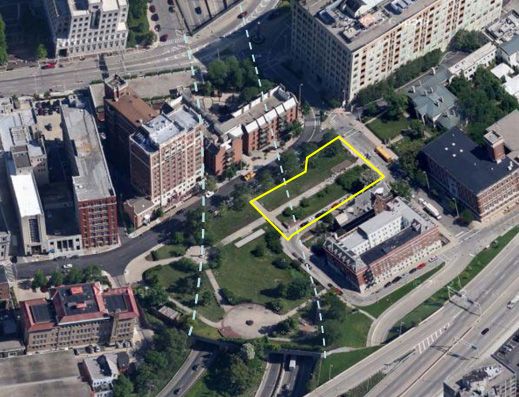 The
Ohio Department of Transportation (ODOT)
and the Federal Highway Administration presented plans for a $22.1 million
Lytle Tunnel
improvement project during an open house held last Tuesday at the Guilford Institute.
The two-phased project, scheduled to begin next April and to be completed in late 2016, is needed to bring the tunnel up to current fire codes and design standards.
In January 2012, ODOT informed the City's Department of Transportation and Engineering that the lighting in the tunnel was obsolete and that three of the nine ventilation fans were inoperable. Preliminary engineering conducted by ODOT later found that the entire ventilation system failed to meet current design standards and would need to be replaced.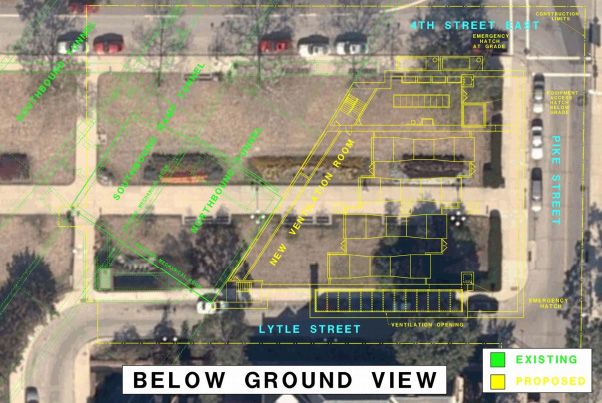 Phase 1 will include upgrades to the tunnel lighting, repairs to the concrete and tiling, and the installation and upgrade of safety systems, including additional
ARTIMIS
cameras and a new fire detection system. This phase will have no impact on Lytle Park and should be completed by spring 2015.
Phase 2, which is scheduled to begin in early 2015, includes extensive upgrades to the tunnel mechanical and ventilation systems. Work will include the installation of four new ventilation fans, a new power supply, and the relocation of ventilation grating to the eastern end of Lytle Street.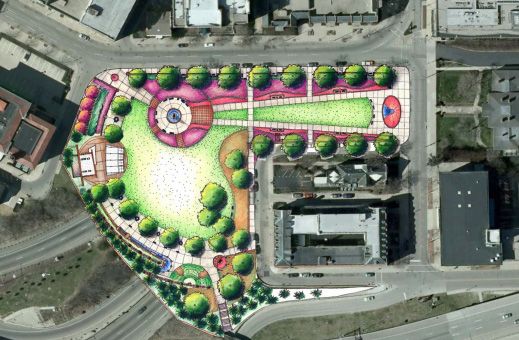 During the project's second phase, the eastern portion of Lytle Park could be closed for up to 10 months between May 2015 and March 2016. ODOT will provide the
Cincinnati Park Board
with $1.1 million to reconstruct portions of the park impacted by the project.
No future public meetings are scheduled, but ODOT is accepting
comments on the plan
through August 6.
The Lytle Tunnel, which opened to traffic in 1970, is the longest Interstate tunnel in Ohio and the only one along I-71. It received minor rehabilitations in 1991, 1995, and 2000.
Previous reading on BC:
ODOT to take over Lytle Tunnel maintenance following upcoming project (5/13/13)
Back at square one, Anna Louise Inn gets first approval (6/27/12)
Residence Inn, Downtown's first new hotel in 27 years, opens near Lytle Park (4/4/11)
Lytle Park planning this evening (6/30/08)
New Downtown and Over-the-Rhine photos (3/10/08)