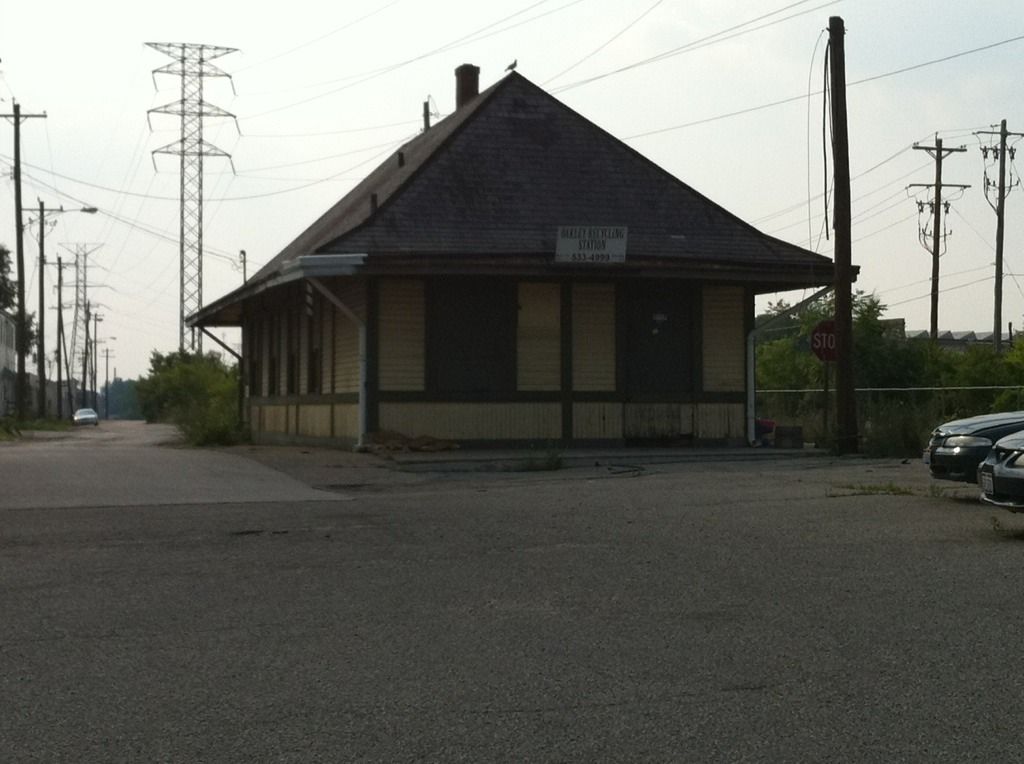 A historic passenger rail depot in Oakley has been demolished after attempts to move it failed.
Cincinnati Preservation Association (CPA)
acquired the property in 2011 as the community sought a new site and end user for the 960-square-foot structure, which was built in 1871* by the Marietta & Cincinnati Railroad and later became a major stop along the Baltimore & Ohio Railroad.
The lease agreement with current owner
CSX Transportation
required CPA to have the building moved from
3224 Enyart Avenue
within a year, an agreement that eventually was extended for an additional year. When that agreement ended in May, CSX refused to extend the lease.
Although a half dozen potential buyers emerged, none had a viable development plan. Estimates to move and rehabilitate the building were between $3 million and $4 million.
According to CPA Executive Director Paul Muller, the loss of the depot points out the need to identify at-risk structures early and to expand the range of development tools available for their rescue.
It wasn't until the building was condemned in 2010 that it began to attract neighborhood and City scrutiny for its appearance and an increase in criminal activity – a full two years after its last use for a recycling business.
"It is a terrible loss but after two and a half years of working on this, we were unable to bring a development plan together to save the depot," Muller said. "Transportation buildings are particularly significant since they connect to the origins and growth of settlements. Oakley was shaped by the creation of this depot, its loss diminishes the neighborhood's connection to that rich history."
The Oakley depot last saw passenger train service in 1971.
Some of the building's materials were salvaged and will be sold for re-use at
Building Value
in Northside.
EDITOR'S NOTE: Sources vary on the date of the depot's construction. While most say 1871, others say it was built in 1903 or 1909.
Previous reading on BC:
City has interest in vacant Oakley train station (6/30/10)
Oakley business owners propose redevelopment of abandoned rail station (5/11/10)