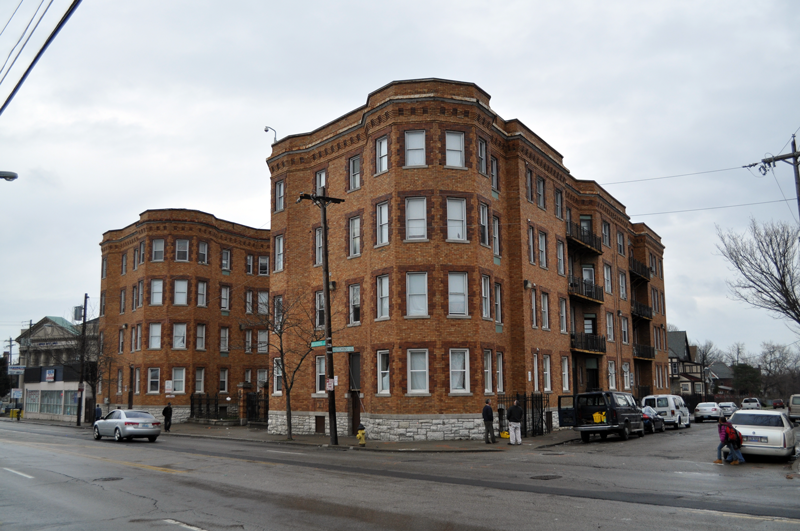 Three Cincinnati projects were awarded more than $3 million in Low Income Housing Tax Credits from the
Ohio Housing Financing Agency (OHFA)
on June 12.
The Community Builders (TCB)
received $1 million in tax credits for the $14.7 million renovation of the Poinciana and Crescent Court apartment buildings at
3522
and
3719 Reading Road
into 81 units of affordable rental housing.
The project is the first phase of TCB's Avondale redevelopment strategy, made possible by a $29.5 million
U.S. Department of Housing and Urban Development
Choice Neighborhoods Implementation Grant.
Construction is expected to begin in mid-2014.
TCB is pursuing additional tax credits for a parallel phase that will add 119 units in seven buildings, a project that could start early next year.
"TCB is deeply committed to Cincinnati," said Jeff Beam, senior project manager, in a prepared release. "We are investing our talent and resources to help to create quality housing and thriving neighborhoods though our long-time work in the West End and our recent expansion to Avondale and other targeted neighborhoods in the City."

Also in Avondale, Columbus-based
National Church Residences
received $1.235 million in tax credits for the Commons at Alaska, a 99-unit permanent assisted housing development for formerly homeless individuals with mental, emotional, or physical disabilities.
The project is proposed for
3584 Alaska Avenue
on the former site of the Alaska Acres Care Center, which closed in 2009 and was demolished earlier this year.
Homeowners on Alaska Avenue and adjacent Forest Park Drive have been fighting the development, claiming it will lower their property values, increase crime, and destabilize what is now a stable street of homeowners. They also claim a lack of transparency and opportunities for public input by both the developer and the
Avondale Community Council
.
City Council has approved the project, and construction could begin as early as next summer.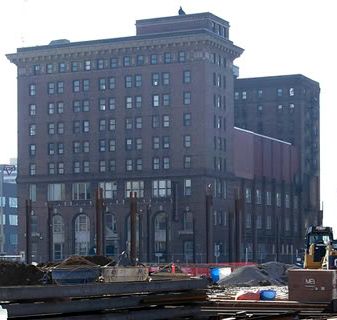 Finally,
the Model Group
was awarded $793,963 in tax credits for the rehabilitation of the Central YMCA at
1105 Elm Street
in Over-the-Rhine into 65 units of affordable senior housing.
The Model Group is working with
Episcopal Retirement Homes
and the
Cincinnati Metropolitan Housing Authority
on the $11 million project.
Housing tax credits are federal income tax credits claimed by developers over a ten year period to help offset the costs of affordable housing development.
A total of $24.4 million was awarded to 34 developments in 18 Ohio counties, including 15 developments for seniors, 15 developments for families, and four permanent supportive housing communities.
A total of 107 projects applied during this funding cycle. Local projects not awarded tax credits this year include the Parkway Apartments, Roselawn Village, Walnut Court Senior Apartments, Summit Estates, Walnut Hills Phase 1, Northside Senior Apartments, Sands Senior Apartments, and Mt. Healthy Creative Living.
"The Housing Tax Credit program is the largest rental production vehicle in Ohio as well as nationally," said OHFA Executive Director Doug Garver. "The newly awarded recipients were chosen through the program's competitive selection process as they best meet OHFA's mission to provide quality affordable housing for Ohioans with low- to moderate-incomes."
HDAP funding for OTRCH
Yesterday, OHFA awarded $600,000 in Housing Development Assistance Program funding for Beasley Place, a five-story building at
1405-1407 Republic Street
to be rehabilitated into 13 rental units by
Over-the-Rhine Community Housing
.
When completed, the building will include a new elevator, community room, laundry facility, and a resident storage area. Each unit will feature new appliances, ceiling fans, air conditioning, and a security system.
The award was part of more than $2.7 million awarded to four organizations.
Funding for HDAP comes from the federal HOME program and the Ohio Housing Trust Fund.
Poinciana photo courtesy of The Community Builders
Previous reading on BC:
Council supports 10 projects for Low Income Housing Tax Credits (2/19/13)
City West money to aid $25M YMCA redevelopment (10/8/12)
Ohio Dept of Development, Fed Home Loan Bank award money for projects (6/28/12)
Loan, property sale aid two affordable housing projects (6/25/12)
Council supports state tax credits for redevelopment of 7 buildings (3/26/12)