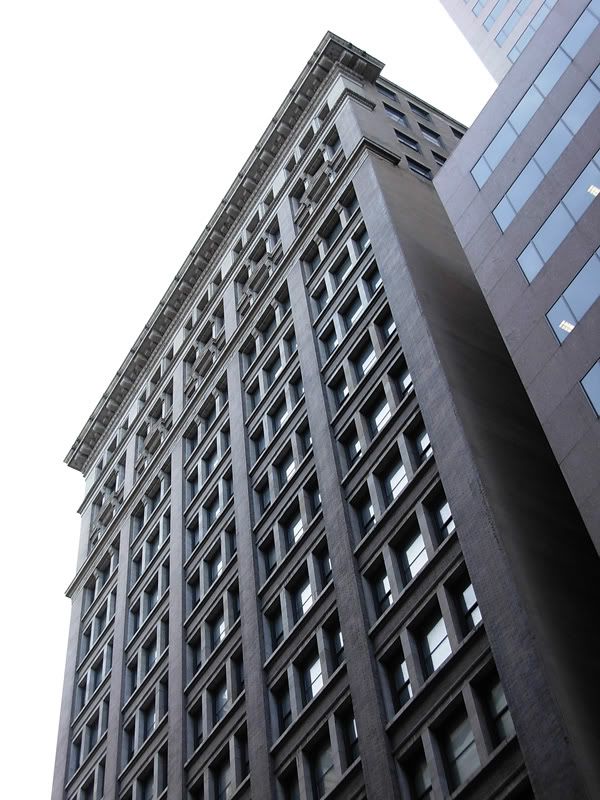 Cincinnati City Council on May 15 passed unanimously an ordinance approving a Community Reinvestment Area LEED tax exemption agreement with
Columbia Sussex Corp.
affiliate Bartlett Building, Ltd. that will facilitate the historic office building's conversion into a 312-room luxury hotel.
The $33.3 million rehabilitation of the 18-story tower at
Fourth and Walnut streets
is pursuing LEED Silver certification from the
U.S. Green Building Council
.
The 12-year exemption will reduce the developer's property tax liability by $5.6 million over the life of the agreement.
Columbia Sussex Corp. is also pursuing Ohio Historic Preservation Tax Credits to help fund the project. Credit awardees will be announced late next month.
Construction is scheduled to begin in July and to be completed by September 2014.
Upon completion, at least 125 full-time jobs will be created, generating more than $80,000 in annual income tax revenue for the City.
Built as the Union Trust Building in 1901 and designed by renowned architect Daniel Burnham, the tower stood as Ohio's tallest building for three years and as Cincinnati's tallest for 12 years.
The building was listed on the
National Register of Historic Places
in 2008.
That same year, the building's owner, Sterling Phoenix Development V LLC, stopped paying its utility bills and the building fell into bankruptcy. Power was disconnected in June 2010, and the building has been vacant ever since.
The Bartlett Building hotel is one of four new hotels proposed for the Central Business District: A
238-room Hilton-branded hotel in the old Enquirer Building at 617 Vine Street
, a
200-room Hampton Inn & Suites at the corner of Eighth and Sycamore streets
, and one planned for
The Banks
development.
Crestview Hills-based Columbia Sussex Corp. operates 38 hotels, mostly under the
Hilton
and
Marriott
brands.
Previous reading on BC:
Tax credits sought for Bartlett Building hotel (3/6/13)
Three Cincinnati buildings nominated for Register (4/1/08)