In 2012, progress was achieved in all of
Downtown Cincinnati Inc.'s (DCI)
core areas, according to a report released at the annual meeting of its more than 165 members held yesterday at
The Cincinnati Club
on Garfield Place.
DCI, a non-profit funded largely by assessments to property owners in the Central Business District, aims to create a dynamic Downtown by providing neighborhood safe and clean services, marketing, stakeholder services, and advocacy.
"Downtown is the center of energy, development, and jobs for our region," DCI President David Ginsburg wrote in the report. "We are pleased that Downtown Cincinnati Inc. plays a key, fundamental role in ensuring a safe, clean, and welcoming environment without which all of this development could not occur."
Among the highlights of the
2012 DCI Annual Report
:
178,430 pounds of trash were removed from Downtown streets. Nearly 2,000 instances of graffiti were removed, 833 block faces were power washed, and weeds were removed on 432 block faces. The Keep Cincinnati Beautiful litter index consistently gives the Central Business District a monthly score of 1 on a scale of 1 to 4, with 1 being "excellent".
6,251 contacts were made with clients, social service providers, landlords and others to assist homeless persons, with 42 people placed into permanent housing facilities. DCI also made contacts with 1,048 aggressive panhandlers and 3,661 passive panhandlers.
Downtown gift card sales were up 21 percent from 2011, and the cards are now valid in over 140 establishments in Downtown and Over-the-Rhine.
DCI's website visitation increased 40 percent over 2011. Facebook fans increased by 60 percent, and Twitter followers increased by 53 percent.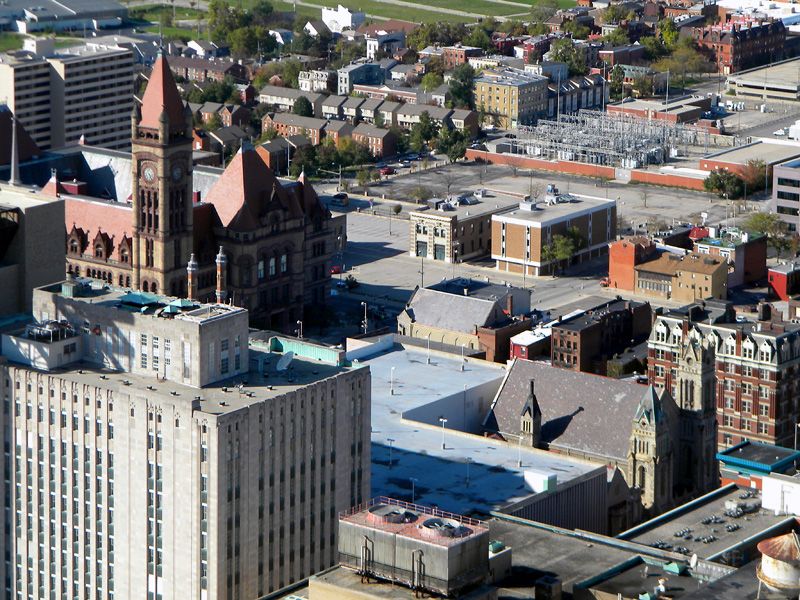 The report also highlighted findings from the 2012 Downtown Perceptions Survey, which were released in November.
The survey found that 73 percent of its 1,712 respondents either strongly or somewhat agreed that Downtown is safe, a ten point increase from 2011. Seventy-eight percent found Downtown clean, which represents an eight point increase from 2011.
Additionally, 90 percent of survey respondents noted a somewhat or extremely positive impression of Downtown, and 83 percent said their opinion of Over-the-Rhine is more favorable now than it had been in 2011.
The report shows that DCI took in $3.03 million in 2012 – an increase of 7 percent over 2011 – and ended the year with $734,478 in unrestricted net assets.
Previous reading on BC:
Survey: Downtown, OTR impressions continue upward trend (11/12/12)
Annual Downtown survey now online (8/20/12)
DCI annual report shows further improvement in Downtown safety, cleanliness (4/12/12)
DCI wants to hear from you (7/1/10)
Ginsburg to stakeholders: 'Downtown moving in the right direction' (5/3/10)