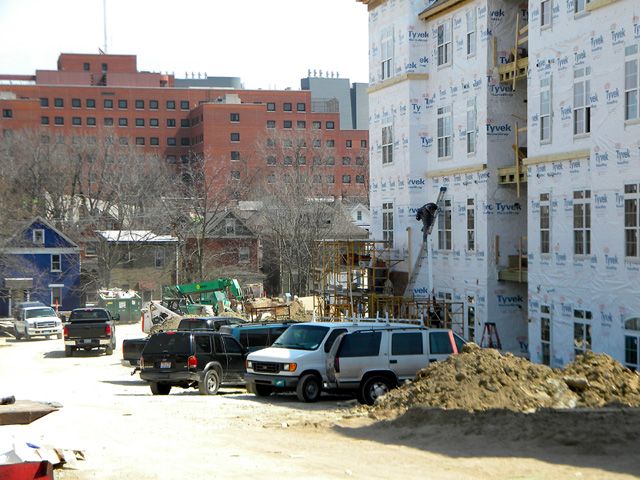 The $3.8 million, 28-unit second phase of the
University Edge
student apartment development is being clad in brick at the
corner of Jefferson and Ruther avenues
in Corryville.
The project is being developed by
Hallmark Student Housing Cincinnati II, LLC
and has been registered with the
U.S. Green Building Council
as a LEED for Homes Mid-Rise project.
Ninety-two units were completed as part of phase one. The two phase two buildings will be completed in time for the 2013-2014 school year.
The following photos were taken on April 6, 2013. The tour starts with the new construction on Ruther Avenue and ends at the completed construction on Jefferson Avenue.
Please click on each photo to enlarge to 800 x 600 resolution.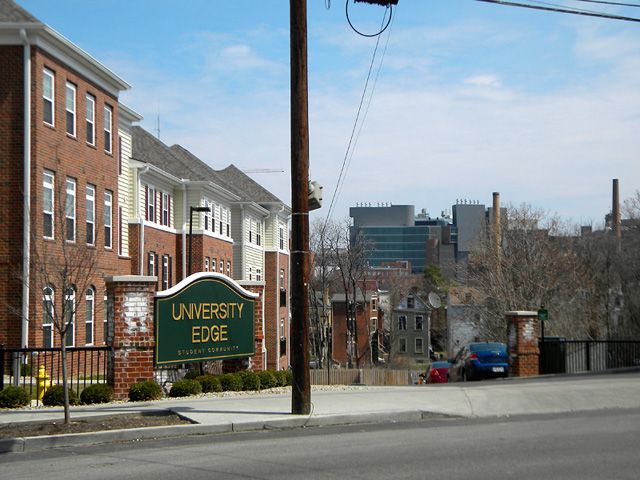 1.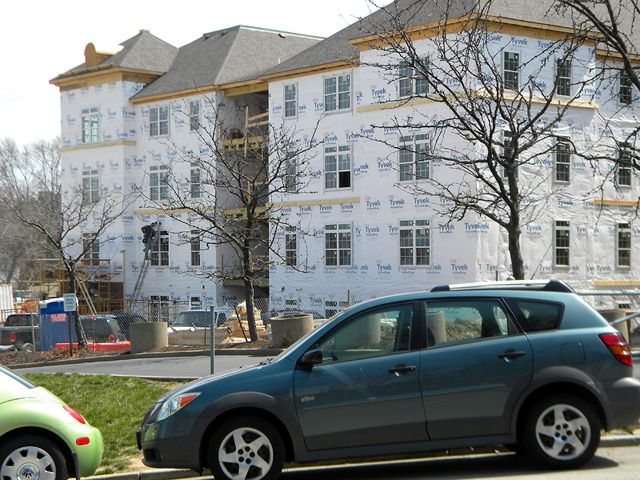 2.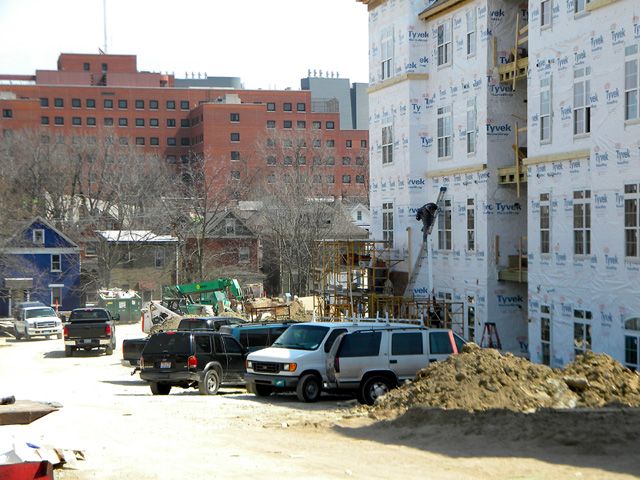 3.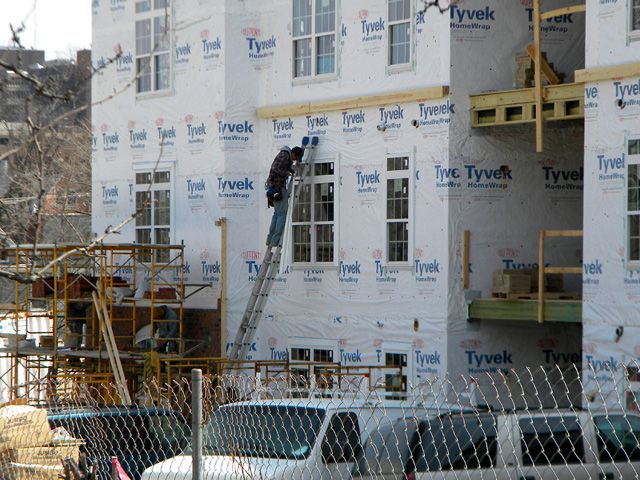 4.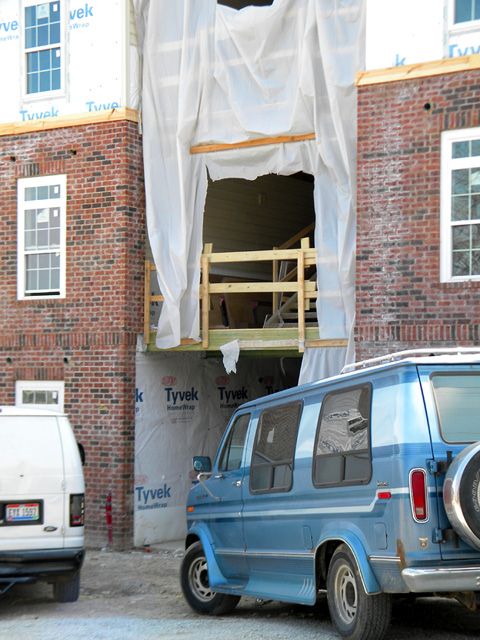 5.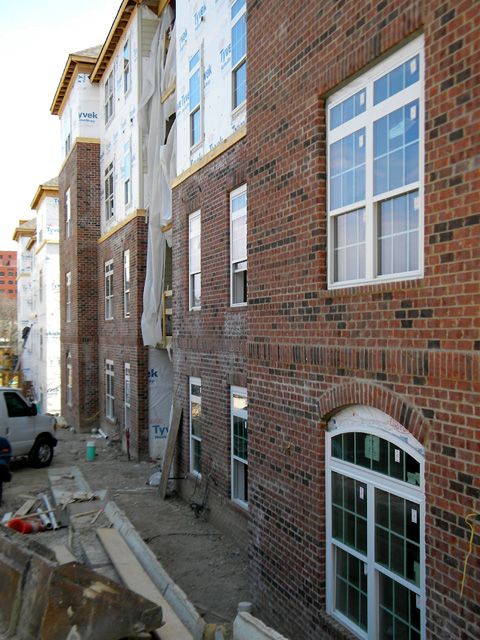 6.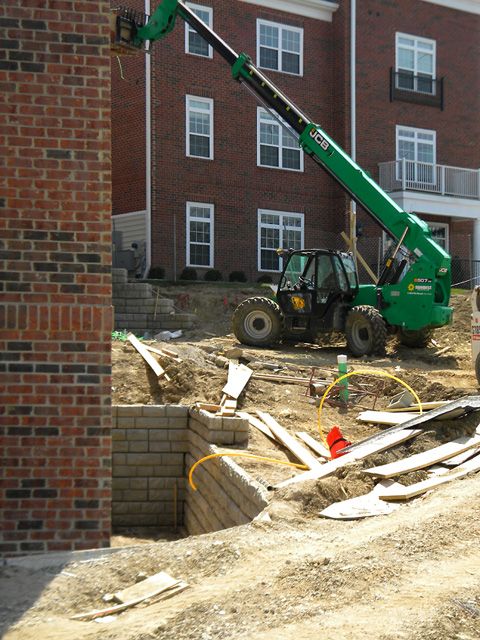 7.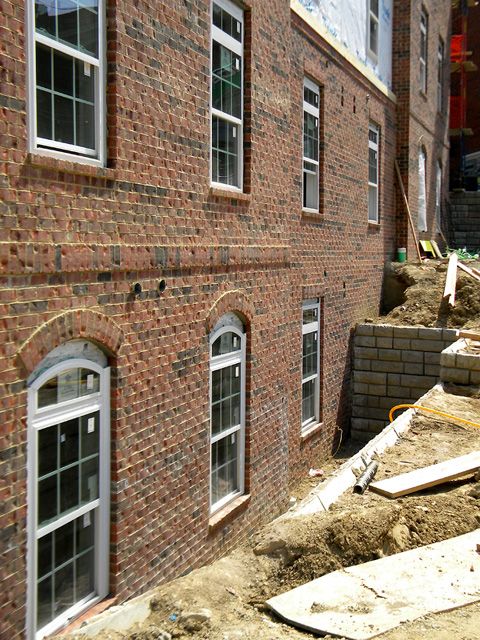 8.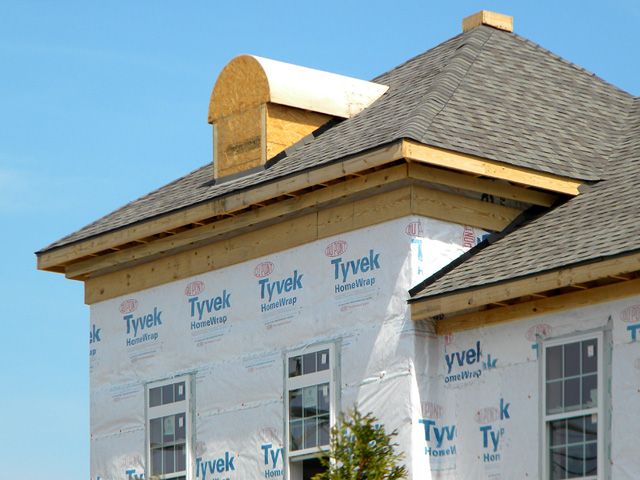 9.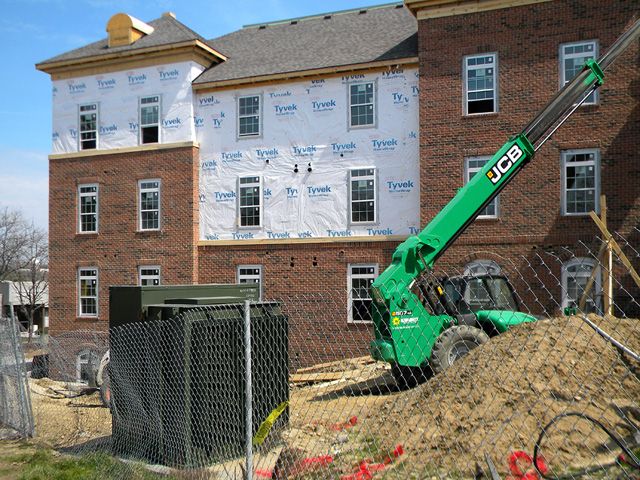 10.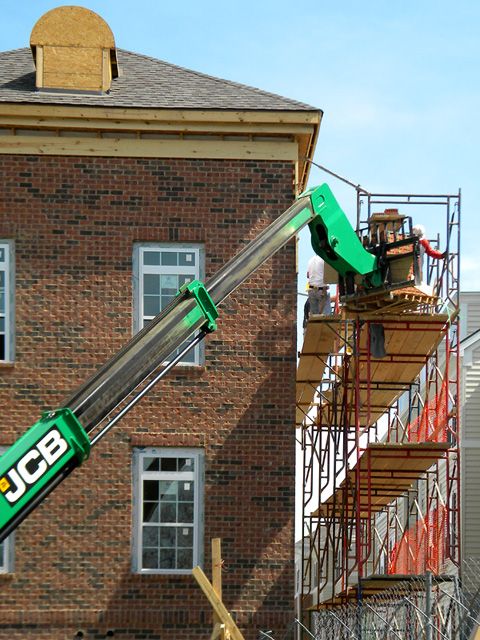 11.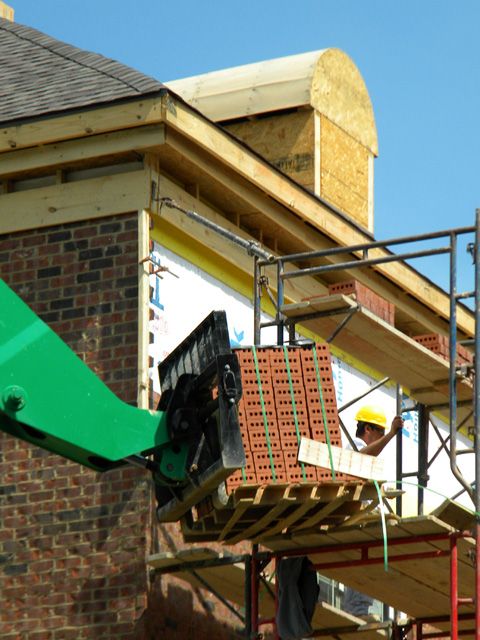 12.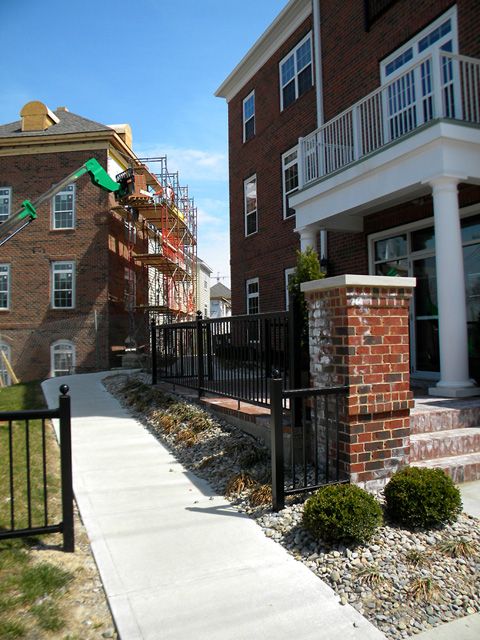 13.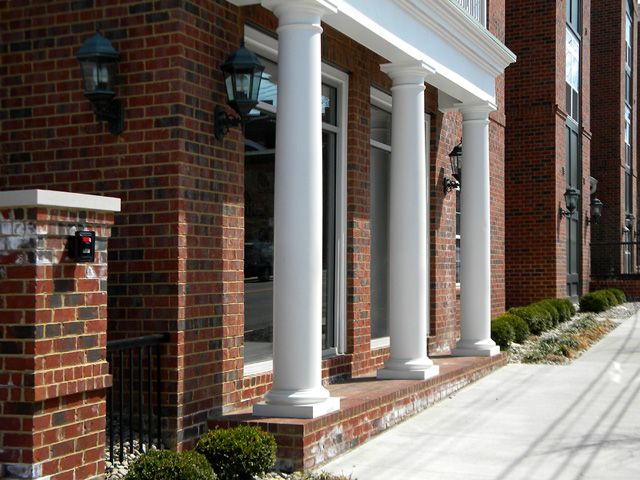 14.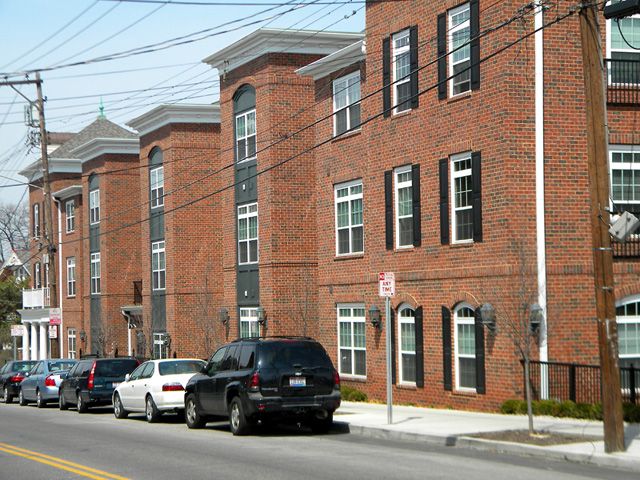 15.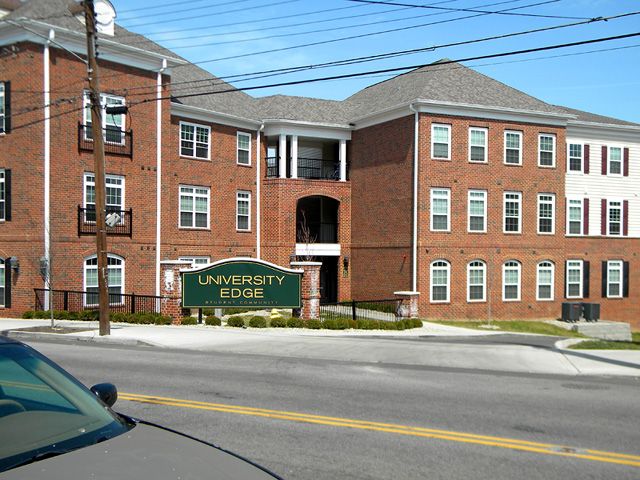 16.
Previous reading on BC:
Phase two of University Edge wins LEED tax exemption (9/24/12)
University Edge rezoning to lead to demolition, second phase (6/12/12)